Facilities
Bowdoin has high-tech facilities for both teaching and researching the earth and oceanographic sciences.
EOS research and teaching laboratories are housed in Bowdoin's LEED-Platinum certified Roux Center for the Environment. 
The building has a green roof with a terrace, faculty offices and research labs, classrooms, meeting rooms and common spaces, and a glass auditorium called "The Lantern" for performances, community forums, social gatherings, and talks.
Read more about the opening of the Roux Center for the Environment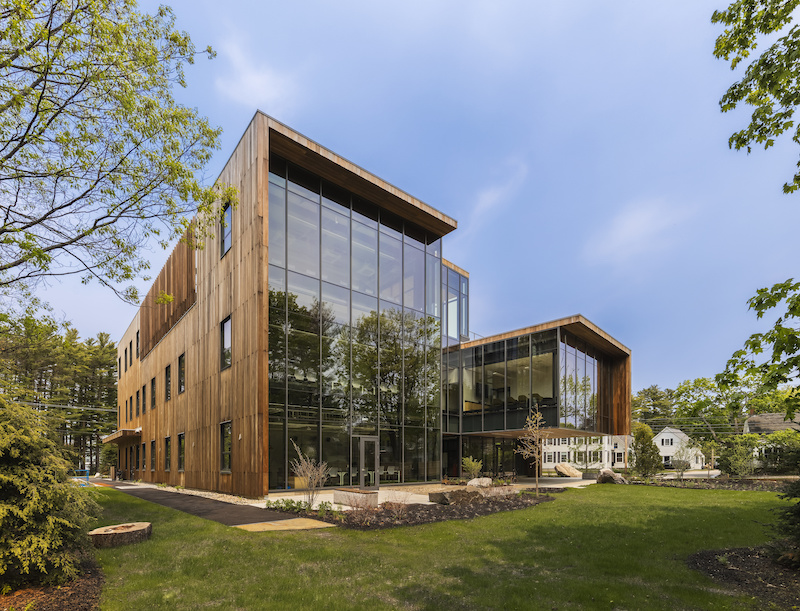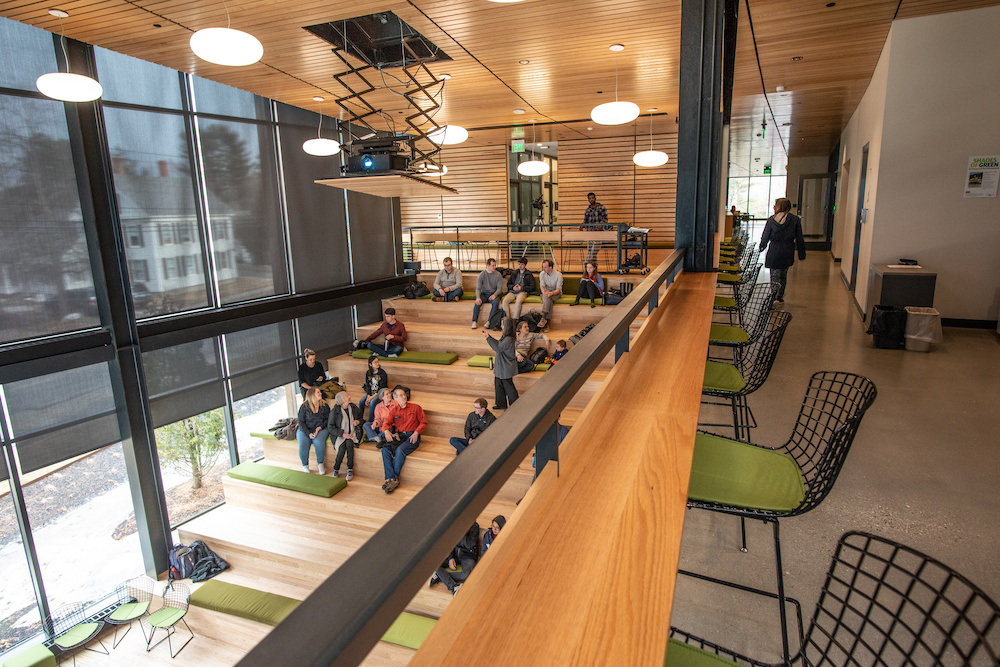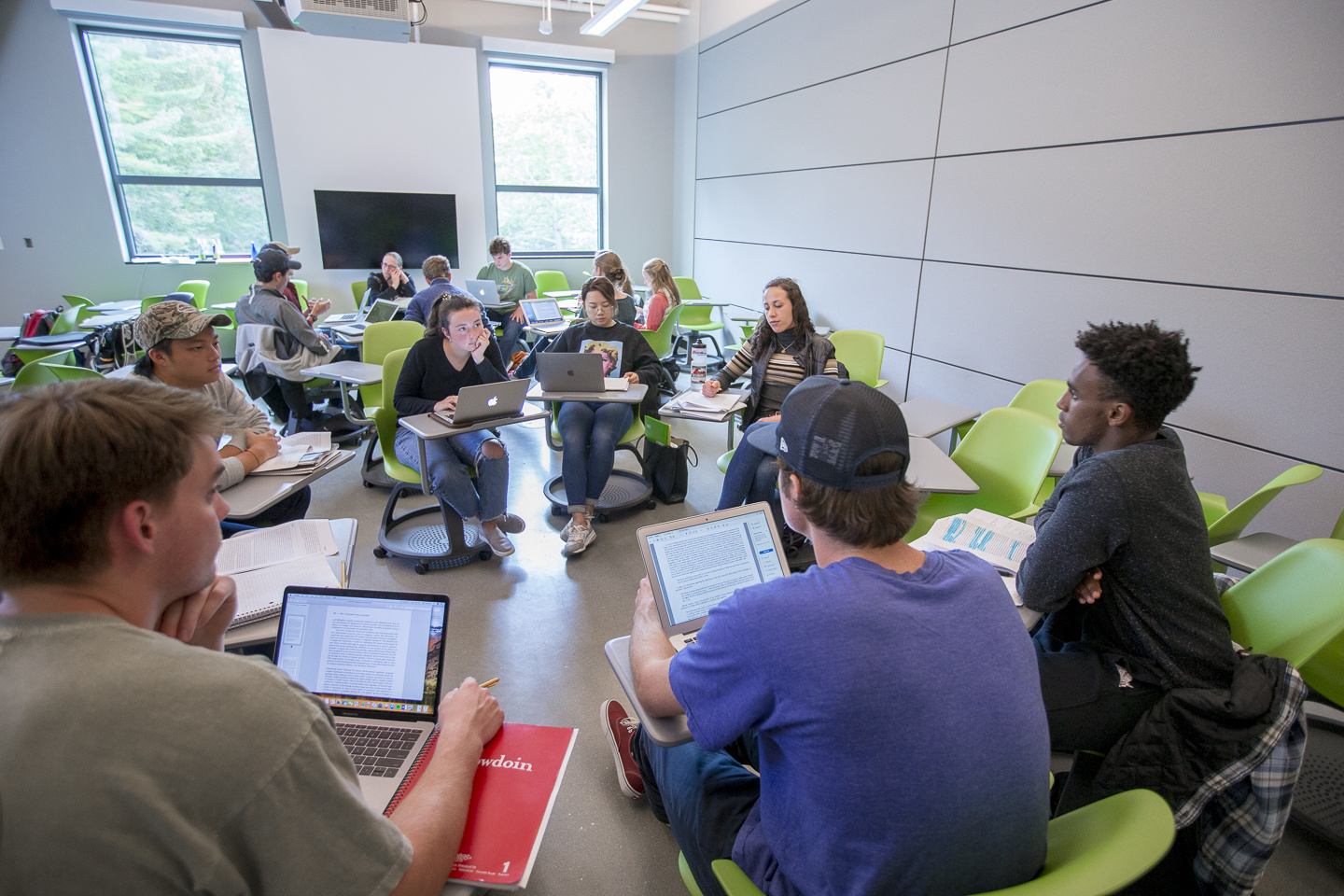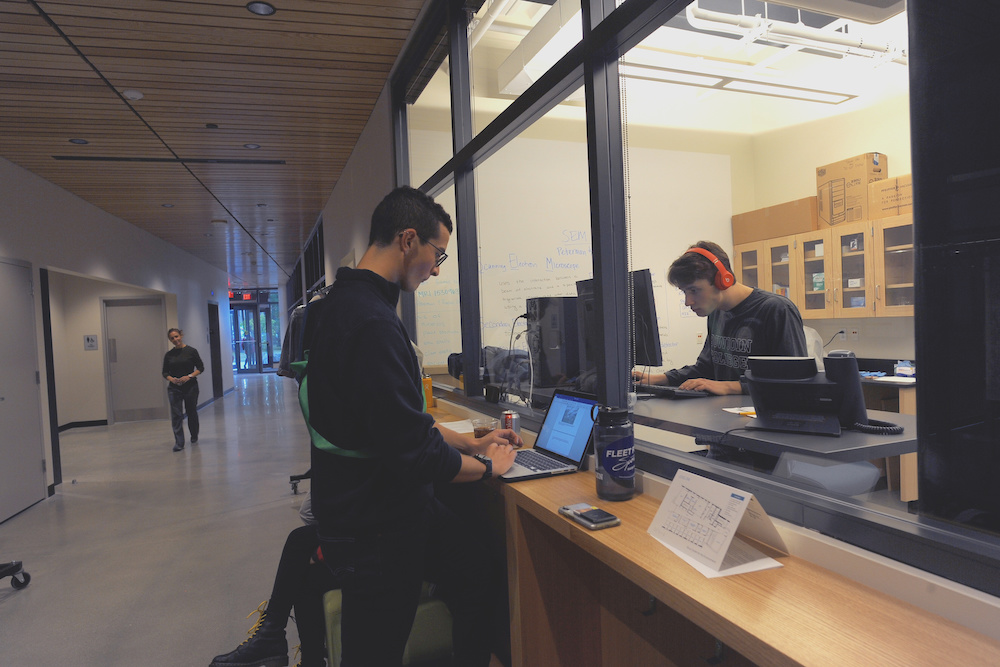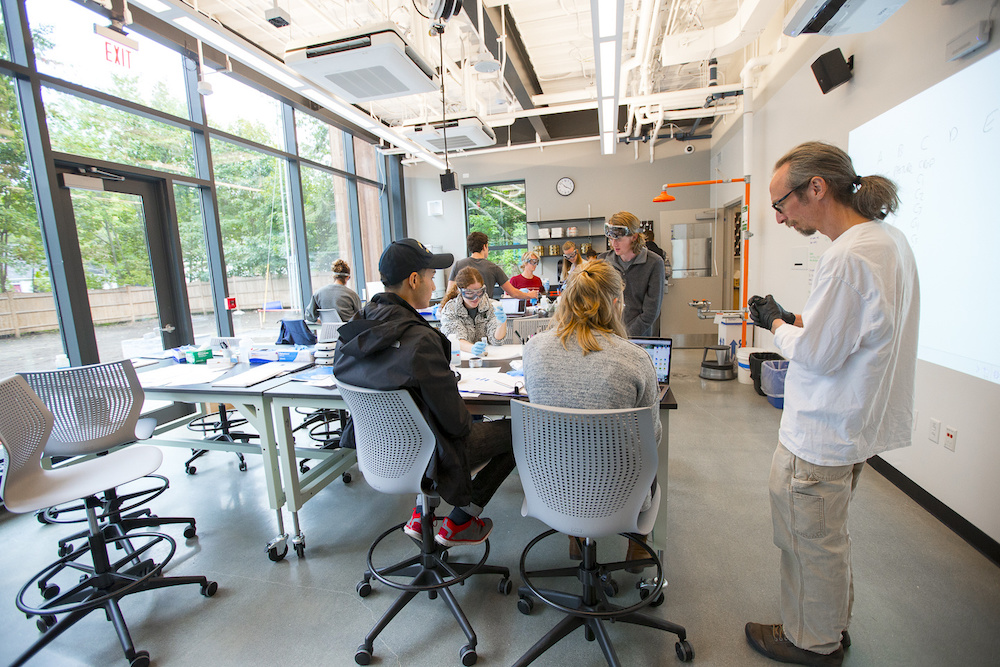 Bowdoin's Schiller Coastal Studies Center supports hands-on education, training, and research by providing access to the ocean, research vessels, and a laboratory to conduct experiments. Local seawater conditions are monitored at the center's pier, while the Bowdoin Buoy provides continuous monitoring of Harpswell Sound.