Chocolate Peanut Butter Bars
Yield: ½ sheet pan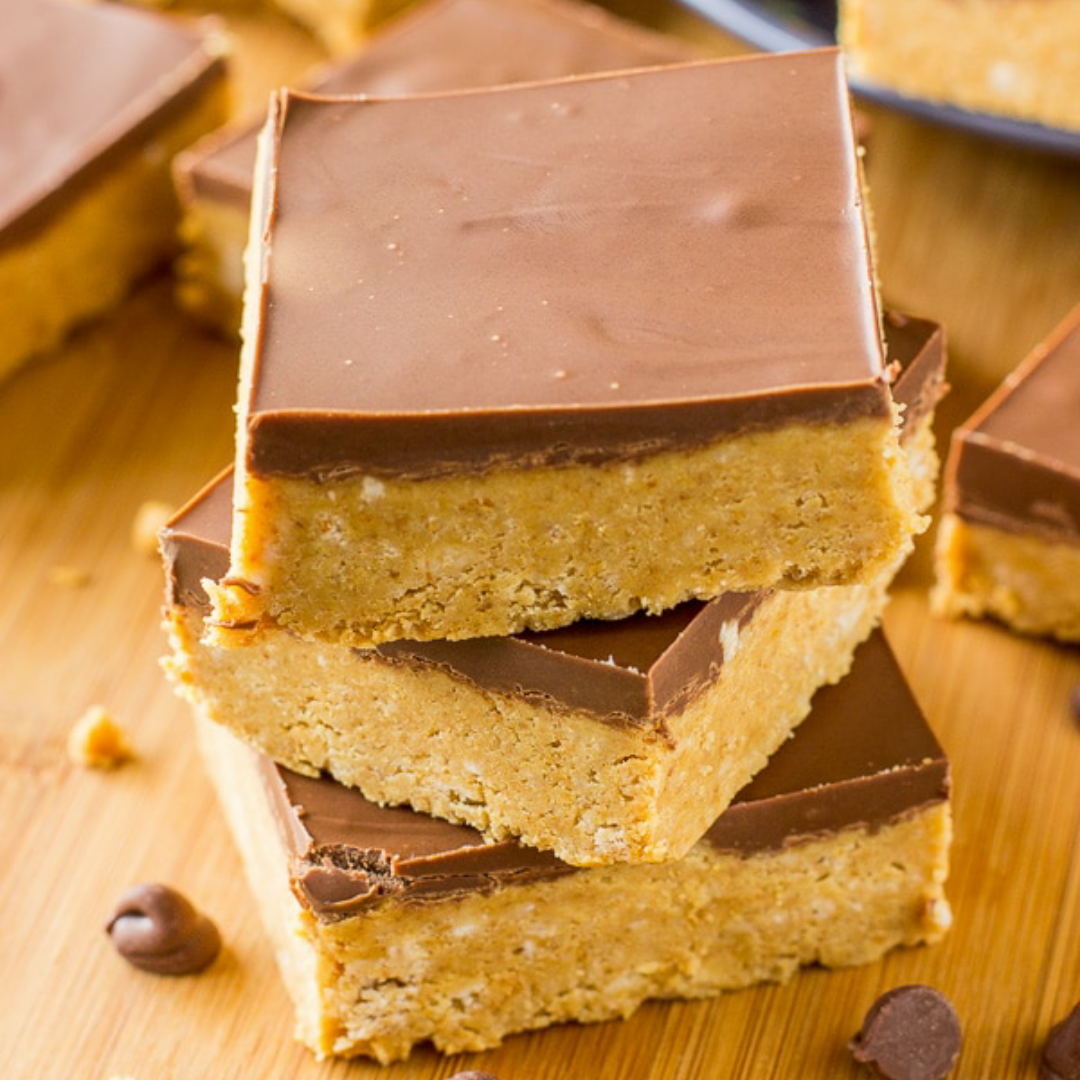 Ingredients
¾ lb. Butter or Margarine
18 oz. Peanut Butter
1 lb. Confectioner's Sugar
2 c. Graham Cracker Crumbs
12 oz. Chocolate Chips
¼ lb Butter or Margarine
Steps
1. In a medium saucepan, melt butter and peanut butter.
2. Mix in sugar and crumbs until well blended.
3. Press into bottom of sheet pan and cover with waxed paper or parchment.
Press with a rolling pin until even and well packed.
4. Melt remaining butter with chips. Spread on top of peanut butter layer.
5. Cool completely before slicing into bars.