Bowdoin Log
Yield: about 4 servings.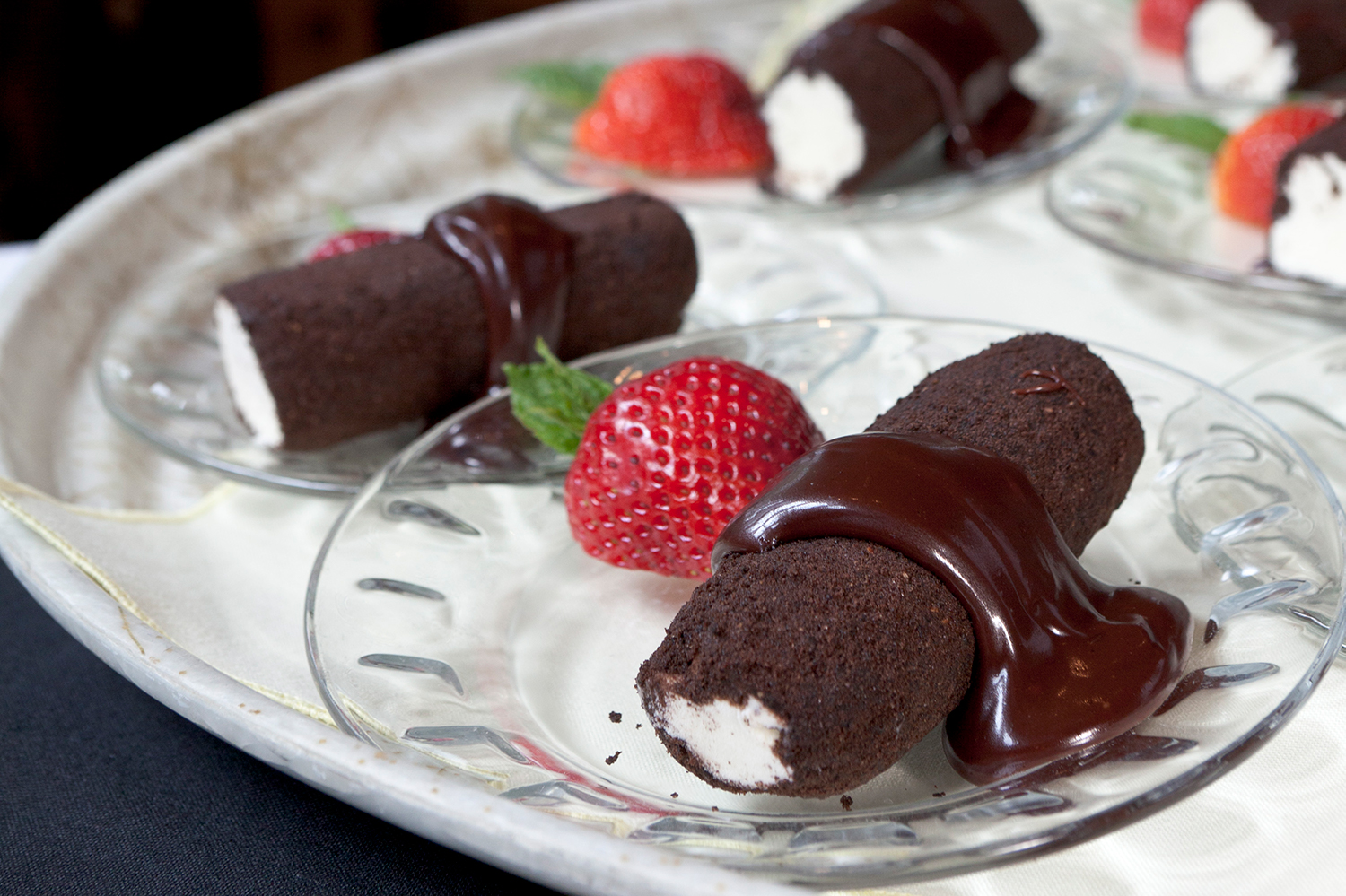 Ingredients
For the logs:
1 box Nabisco Famous Chocolate Wafers
1/2 c. sliced almonds
1 pint vanilla ice cream
For the sauce:
4 Tbsp. butter
4 oz. unsweetened baker's chocolate
1/2 lb. confectioner's sugar
6 oz. evaporated milk pinch of salt
Preparation
In a 350 degree oven, toast the almonds until they are slightly browned, then cool.
For the logs:
Crush the chocolate wafers in a blender or food processor until the crumbs are fine and smooth.
Cut the ice cream into four or more equal servings, depending on the desired serving size. Return the portions to the freezer, removing each as needed.
Mound the wafer crumbs on a flat service and working quickly, roll a portion of ice cream back and forth on the crumbs until shaped into a log.
Return the ice cream log to the freezer immediately after it is done.
Repeat the process with the remaining ice cream portions.
For the sauce:
Combine the ingredients in a double boiler and cook over medium heat until the sauce is thick and smooth, at least 30 minutes.
The sauce can be prepared ahead of time and reheated as necessary.
To serve:
Cut the ends off the logs to expose the ice cream centers.
To anchor the log on the plate, ladle a small dollop of chocolate sauce onto the dessert plate and place the log on top.
Ladle a small amount of additional chocolate sauce on top of the log and garnish with toasted almonds.