Recruit Bowdoin Students
There are many ways employers can connect with Bowdoin students and build their brands on campus.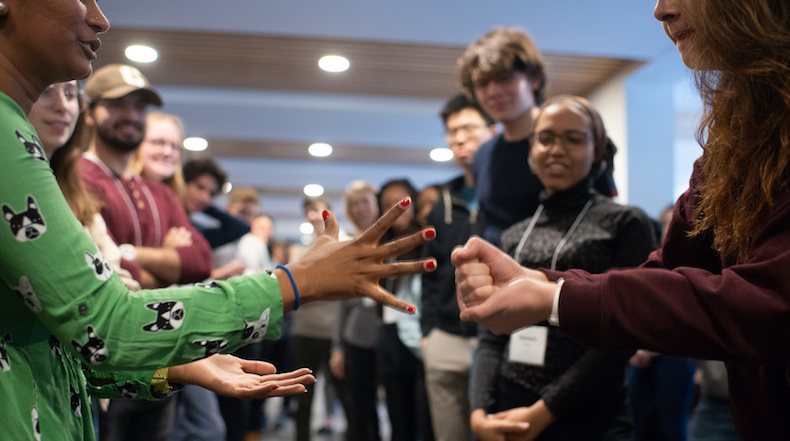 Employer events are usually scheduled throughout the school year on Mondays through Thursdays during lunch or in the evening, as well as on Fridays during the day.
Employer events include:
Information Sessions
An opportunity to showcase your organization and discuss job opportunities. We recommend pairing information sessions with one-on-ones.
Workshops
Special sessions in which employers can provide guidance to students on areas of special interest such as what is PR, technical interviewing, and case studies.
One-on-One Chats or Small Group Conversations
Open sessions that allow students and employers to connect informally without including any selection process.
Tabling in the Student Union
A great way to build visibility and meet students in a high-traffic area on campus.
Interviews on Campus
Custom-built schedules to meet employer needs. We have multiple interviewing rooms in our office space on campus to allow for a comfortable and efficient interview process.
Remote Interviews
A service that connects employers with students and assists in organizing interview schedules.