Cratylus: Crowd-Sourced Art Tagging
"And the knowledge of names is a great part of knowledge."
— Socrates, commentary in Cratylus
Cratylus is a mobile application that gamifies the tagging of works in the Bowdoin College Museum of Art which will make our collections more searchable and accessible.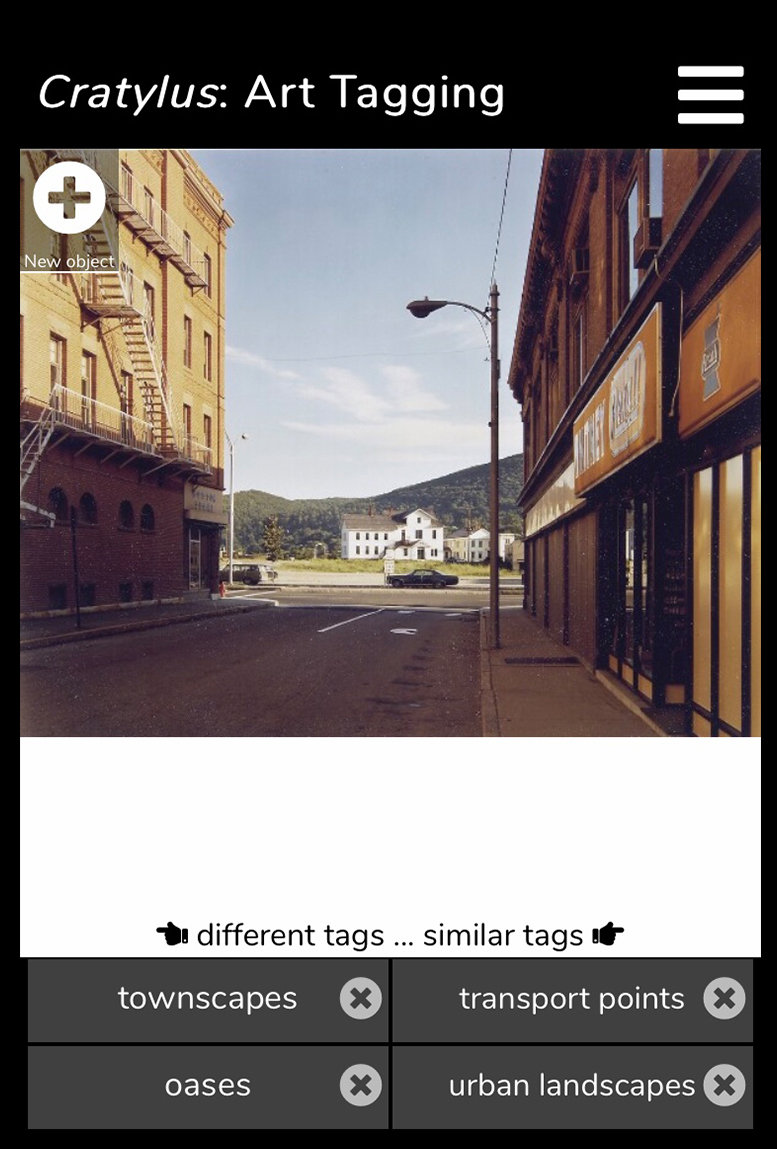 The Bowdoin College Museum of Art is pleased to announce the launch of a new crowd-sourced tagging system called Cratylus, designed by David Francis, academic technology consultant, in coordination with Honor Wilkinson, former curatorial assistant and manager of student programs, and in conjunction with the Museum staff.

Cratylus is a gamified metadata collection interface—built for both desktops and mobile devices—that allows participants to explore the Museum collections and apply thematic groups of keywords from a set of controlled vocabularies from the Getty Research Institute. The Museum collects the tags users apply in order to increase searchability of the Museum's collection. This exciting new step in the development of digital resources at the BMCA will not only strengthen the accessibility of the BCMA's collections but will offer a fun and engaging way for participants of all backgrounds to contribute to the Museum's publicly sourced metadata.
Try out Cratylus at bowdo.in/tag.
App Mode for iPhones
If you are using Cratylus on an iPhone, you can save it as a Web App on your screen for easier access. Simply:
Open Cratylus in the Safari browser: bowdo.in/tag.
Click the "Add to" icon at the bottom of  the browser; it looks like a square with an upward arrow.
Swipe through the options at the bottom and click "Add to Home Screen."
The Cratylus icon will now appear on your screen like an other app for your phone.