Visual Arts Endowment Fund
The Visual Arts Endowment Fund is available to support creative, professional experiences for students in Visual Arts, including but not limited to internships, residencies, fellowships, workshops, studio apprenticeships, and other hands-on immersive experiences.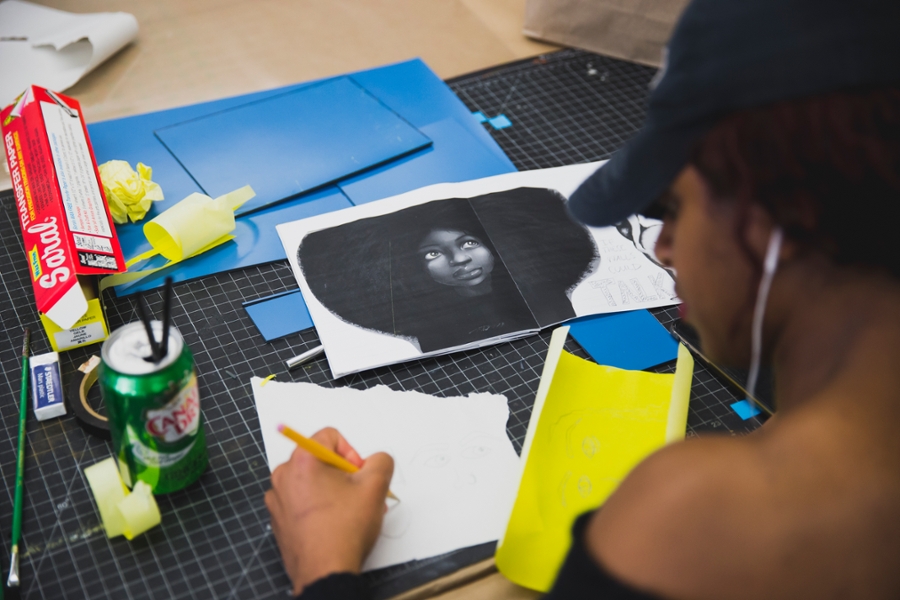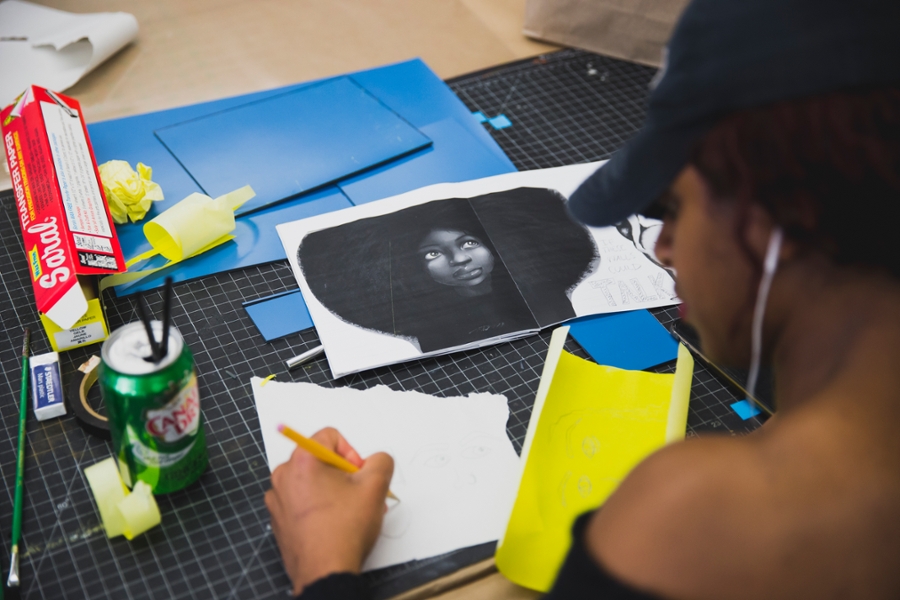 Monday, April 10th
Awardees will be announced in late April.
Eligibility
Open to all Visual Arts students with priority given to Visual Arts majors.
Graduating seniors may apply.
Selection
The Visual Arts Department reviews applications and selects 1-2 recipients based on available funds and relevant applications. Selection criteria includes the proposal's effective articulation of how the proposed experience will significantly enhance the student's development within the arts and the feasibility of funding the opportunity. Proposals should be as detailed and clear as possible.
Requirements
Awardees are required to:
Submit a summary of your experience and web-ready photographs for use within the department.
Application Process
Please submit the following materials for consideration:
Narrative proposal, no more than one page in length, outlining:

Description of your proposed opportunity including the duration and scope of the experience.

How the experience will significantly enhance your artistic development and career/personal development.

Description of any relevant experience and/or skills you possess that will drive success within this new experience.

Proposed budget (up to $6,000 and no more than one page in length), outlining the requested funding in detail. Budgets may include considerations for residency or workshop fees, travel, housing, food, supplies, etc.
A link to an online portfolio of 10 images (Adobe Portfolio, Picasa, Blogspot, Flickr, etc.) of your work.
PDF of your unofficial academic history from Polaris.
Faculty advisor: the name of a faculty member who has agreed to serve as a contact person. 
Email applications to the Visual Arts Department Coordinator (g.warren@bowdoin.edu) by 5:00 pm on the application deadline.