Recent Productions
Every year the department presents a wide variety of both theater and dance events, directed and choreographed by faculty and students.
Diverse Range of Productions
Recent faculty-directed productions include Sarah Ruhl's Eurydice, Bertolt Brecht's The Threepenny Opera, and Love and Information by Caryl Churchill. Students have directed an eclectic assortment of plays including improvised musicals, Macbeth, Death and the Maiden by Ariel Dorfman and The Importance of Being Earnest by Oscar Wilde. 
In addition to our two yearly dance concerts, students often choreograph and produce their own work. Recent student dance pieces include Dreamscape, the screen dance "Lethe," and "Biome," another multi-media piece conceived in collaboration with biology and neuroscience faculty.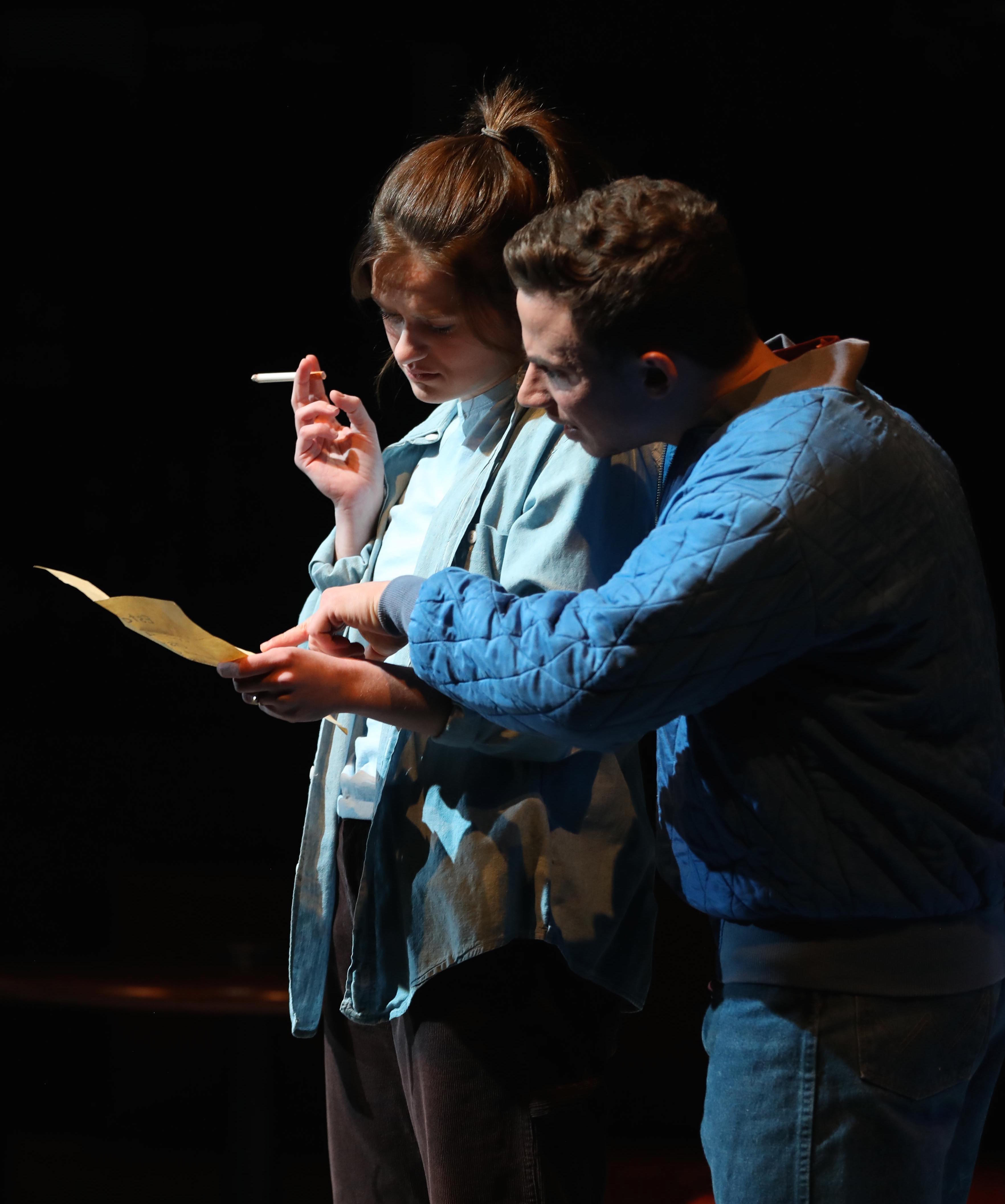 Visiting Performers and Speakers
The department also hosts a range of performances, workshops, lectures, and demonstrations by visiting artists. Past guests include Oscar Eustis, Paula Vogel, award-winning theater company Bedlam, playwrights Tony Kushner, Suzan-Lori Parks, and Edward Albee; actress-writer Anna Deavere-Smith; actress and SITI Company associate artistic director Ellen Lauren; Obie-winning performance artists Dan Hurlin and Paul Zaloom; political and theater activist Norma Bowles; and international touring artists such as 500 Clown, The Condors, and Javanese puppeteer Joko Susilo.
A number of nationally known dance companies, choreographers, and critics have visited Bowdoin in recent years. A partial list includes the Alvin Ailey Repertory Ensemble, Merce Cunningham, David Dorfman Dance, Garth Fagan, Mark Morris, Pilobolus, Katy Pyle, Doug Varone, Trisha Brown Company, David Parker and the Bang Group, Susan Marshall Dance Company, and the Urban Bush Women. These professionals teach master classes and offer lecture-demonstrations as part of their visits to campus, and sometimes are commissioned to create choreography especially for the Bowdoin dancers.
Student projects and guest artists are funded by the generous support of the Ray Rutan Fund and the Alice Cooper Morse Fund for the Performing Arts and performed in our state-of-the-art performance venues. See the facilities page for more information about our performance venues.