Unbounded Curiosity: Summertime Fellowships Fuel Student Scholarship
By Rebecca Goldfine and Tom Porter
This summer, nearly two hundred students received Bowdoin funding to conduct research projects alongside faculty mentors. They're working outside at field sites and inside science labs, digging into books and through archives, making calculations, running algorithms, creating art, or writing fiction.
The competitive grants are administered by the Office of Student Fellowships and Research and mostly funded by donors. 
This year and last year, the number of awards amounted to approximately 175. "We believe the high number of awards across campus speaks to Bowdoin's continued commitment to maintaining robust research programming each summer," said Corey Colwill, associate director for the Center for Cocurricular Opportunities.
Students are pursuing research in academic departments across the curriculum, including neuroscience, Asian studies, Francophone studies, anthropology, philosophy, education, math—and many more.
We selected eight student projects to take a closer look: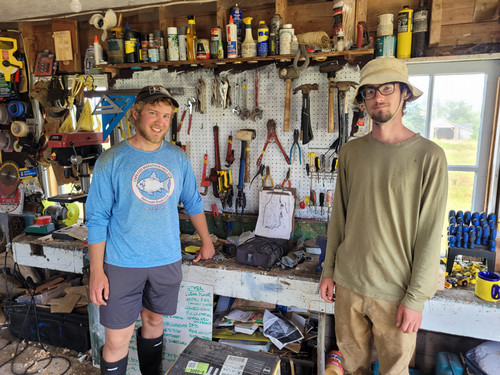 Biology: A Slice of Real Island Life
After graduating in May this year, Charlie O'Brien '23 and Reed Warburton '23 decided they weren't quite done with college yet and chose to spend the summer at the Bowdoin Scientific Station (BSS) on Kent Island, learning how to live off the grid.
They are capping their Bowdoin experience with an immersive fellowship learning how to be island stewards on this isolated strip of land in the Bay of Fundy, where every summer a handful of students spend a couple of months doing (mostly) ecological research. Read more.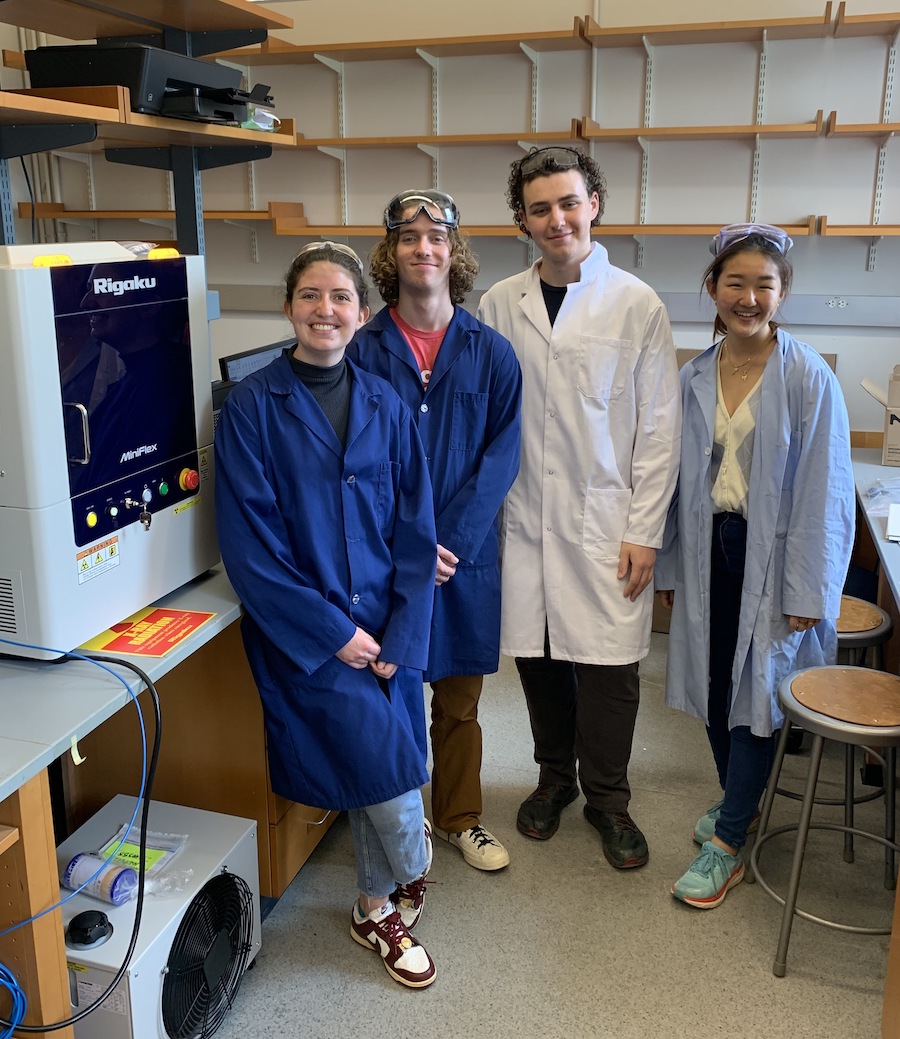 Chemistry: Harnessing the Power of Crystals  
Assistant Professor of Chemistry Amnon Ortoll-Bloch hired four students—Morgan Adams '24, Brendan Hill '25, Gabriel Bloom-O'Sullivan '25, and Isabelle Lee '25—to work in his lab investigating the morphology and assembly of crystals The possibilities for their discoveries are endless.
"We're really interested in these fundamental pathways because they're super useful. A lot of crystalline materials have very important applications, ranging from energy and environmental all the way to health, like pharmaceuticals," Ortoll-Bloch said. Read more.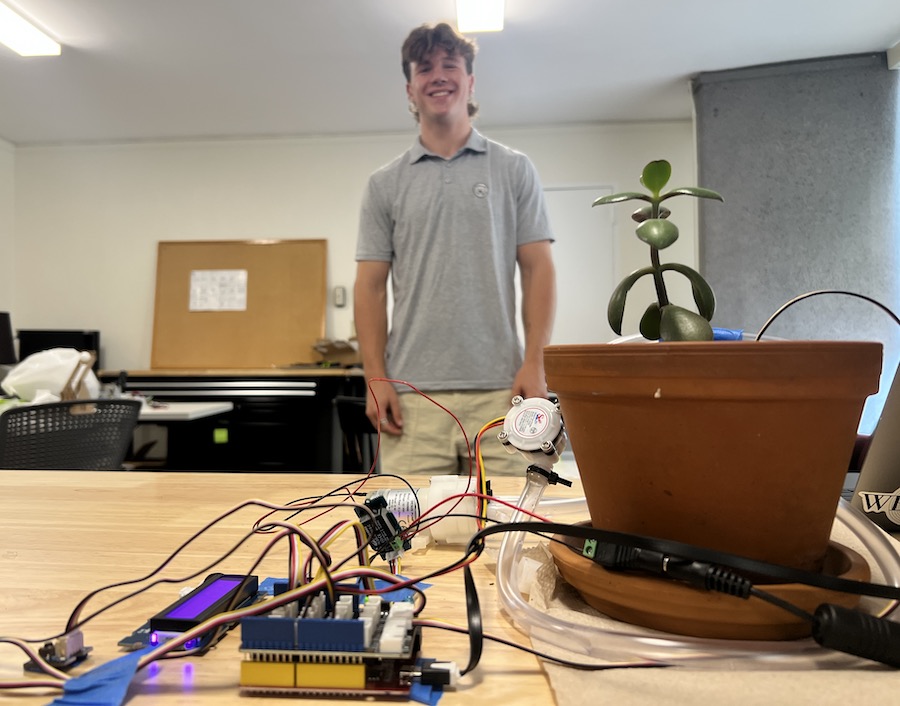 Digital and Computational Studies: How AI Can Help Farmers in Developing Countries
Ben Israel '25 and Ashley Morash '26 are assisting Assistant Professor of Digital and Computational Studies Fernando Nascimento figure out how to deploy intelligent technology to help small-scale farmers in developing countries.
They're building prototypes on campus this summer, using cheap and widely available technology to create systems that are inexpensive and easy to replicate. Read more.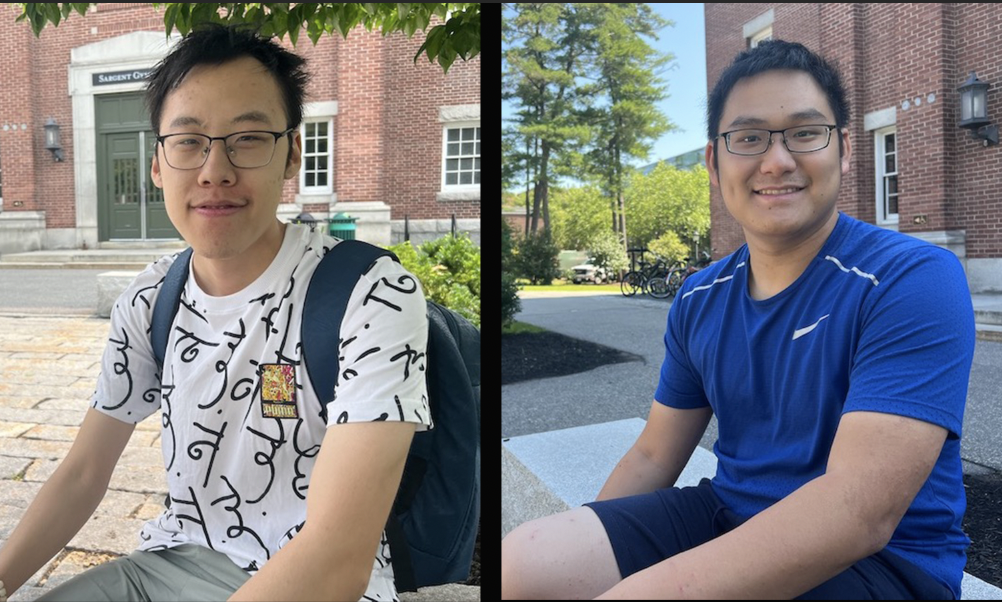 Economics: Analyzing the Drivers of Electronic Vehicle (EV) Adoption
Economics majors Terry Zhang '24 and Justin Huang '24, in two different research projects, are researching the market forces and policy effects that help shape the electric vehicle market.
"The objective of my project is mainly to see what makes people buy an EV," Zhang said.
His advisor, Professor of Economics Ta Herrera, added, "EV adoption is important to our energy transition, so understanding what policies work is socially important—and interesting econometrically!" Read more.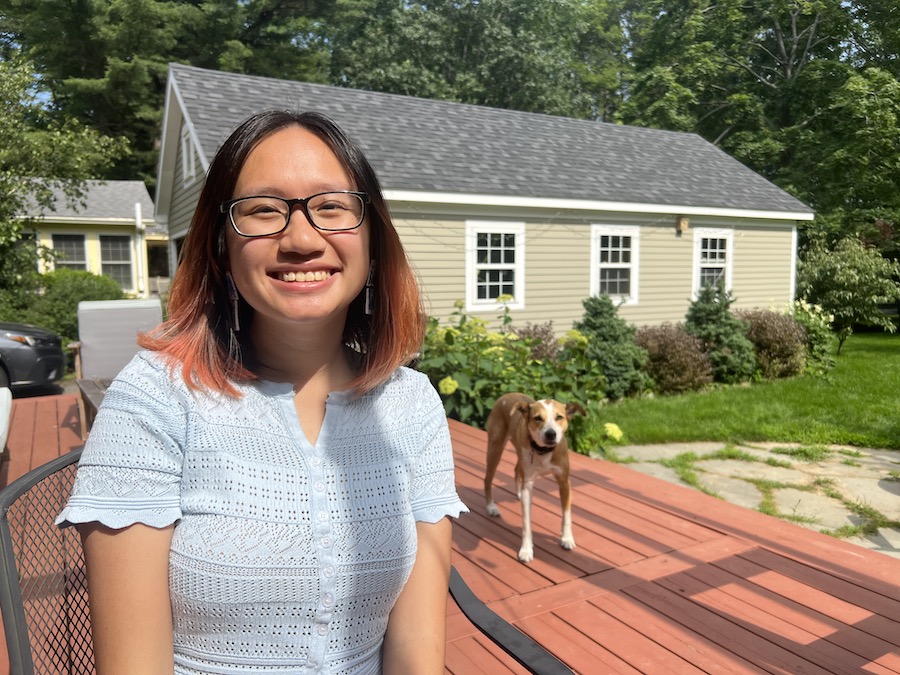 Gender, Sexuality, and Women's Studies: A Queer Analysis of Hyperpop
Khue Anh Tran '25, a double major in gender, sexuality, and women's studies and computer science, has a summer fellowship to pursue independent, faculty-mentored research into the fascinating world of hyperpop.
"A lot of hyperpop artists are queer and/or trans, and I realized that a lot of the demographics who listen to hyperpop are queer and/or trans," she said about what prompted her research project. "And I was like, 'Why is that?' I wanted to find out why this music is drawing in so many people who identify as queer." Read more.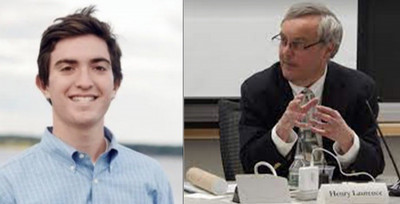 Government: Exploring the Decline of Independent Local Journalism
When it comes to Sam Borne's summer research project, the topic is personal, says the rising sophomore and student journalist.
Under the supervision of Professor of Government and Asian Studies Henry Laurence, Borne is pursuing a fellowship that explores the causes and impact of the decline of local media across Maine and New Hampshire. Read more.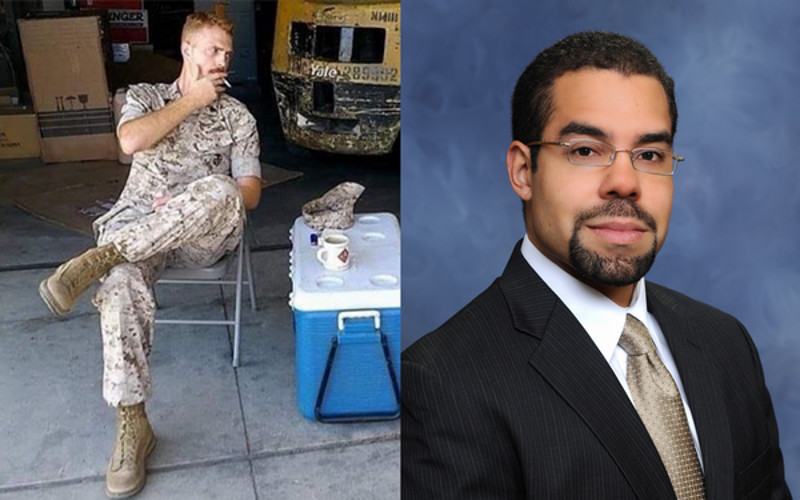 History: A Land Fit for (Some) Heroes: Racial Disparities in the Postwar GI Bill 
For his summer research project, US Marine Corps veteran and rising sophomore Daniel Hennelly '26 secured an Irma Cheatham Fellowship in Africana Studies to explore racial inequalities in how the GI Bill was implemented in the wake of World War II. His supervisor is Associate Professor of Africana Studies and History Brian Purnell. Read more.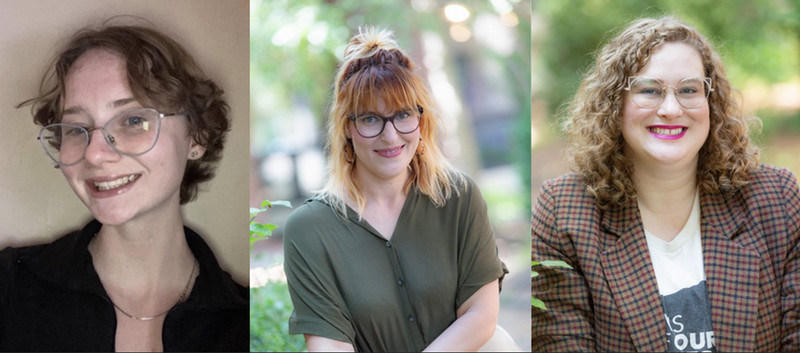 Religion: US Education and Protestantism: A Sensory Connection
The US public education system, like the Constitution itself, is meant to be secular, free from the sway of any religious institution. Rising junior Olivia Kenney '25 questions that assumption in their summer research project. They have been working under the supervision of Visiting Assistant Professor of Religion Jeannie Sellick and Visiting Assistant Professor of Dance Lindsay Rapport. Read more.