Published July 20, 2023 by Rebecca Goldfine
Two Economics Majors Analyze the Drivers of Electronic Vehicle (EV) Adoption
This summer, Terry Zhang '24 and Justin Huang '24, in two different research projects, are researching the market forces and policy effects that help shape the electric vehicle market.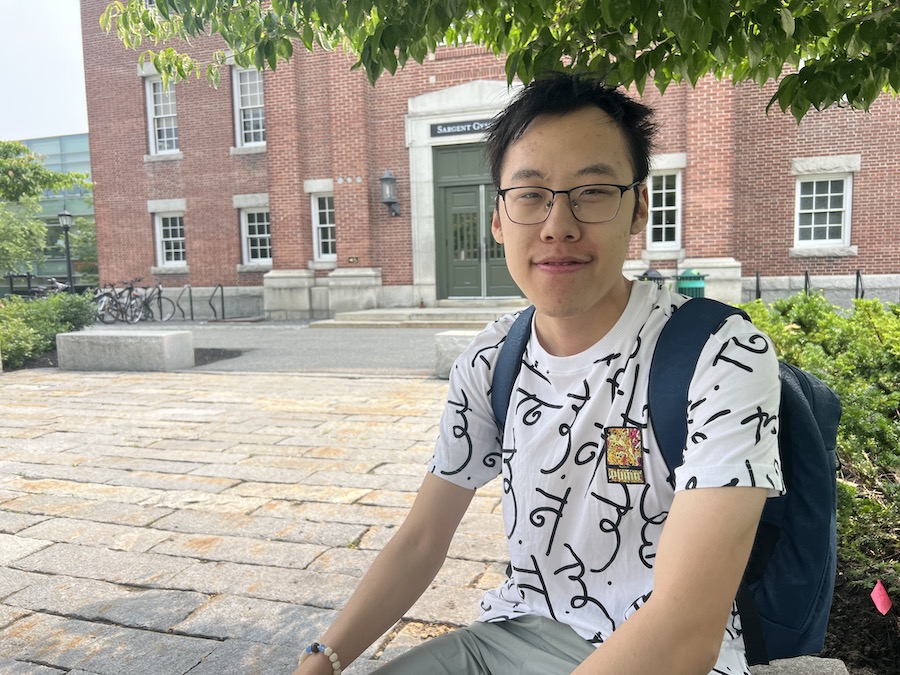 Zhang's curiosity in the topic was initially sparked by the EV incentives in the 2022 Inflation Reduction Act. "Where I grew up, in China, the EV market is really competitive," he said. "I am not intending to do a comparison, but giving out subsidies is what the Chinese government did a few years back when promoting this program, and it would be interesting to see if the US strategy will work in the same way."
When he launched his research this summer, he found that since the legislation is so new, data on its effects are still limited, so he's since shifted his focus to state programs. "The objective of my project is mainly to see what makes people buy an EV," Zhang said.
Professor of Economics Guillermo Herrera is advising Zhang this summer. "Using econometric (statistical) tools, Terry is trying to identify what influences EV adoption: a mix of market forces and policy effects," Herrera wrote in an email. "He is using variation in these factors by location (state/county) and time to get a handle on the effectiveness of different policies. EV adoption is important to our energy transition, so understanding what policies work is socially important—and interesting econometrically!"
Zhang's results so far have shown that a higher number of charging ports (both at regular speed and high speed) is correlated with increased EV sales. "Interestingly, I did not find a significant positive effect of state EV incentive legislation," he added, but this could be due to constraints in his approach, which assumed the effects of subsidies were uniform across states and time. "However, if we take my results as they are, it would certainly be an interesting finding. Perhaps it would suggest that states should focus more on building the charging infrastructure."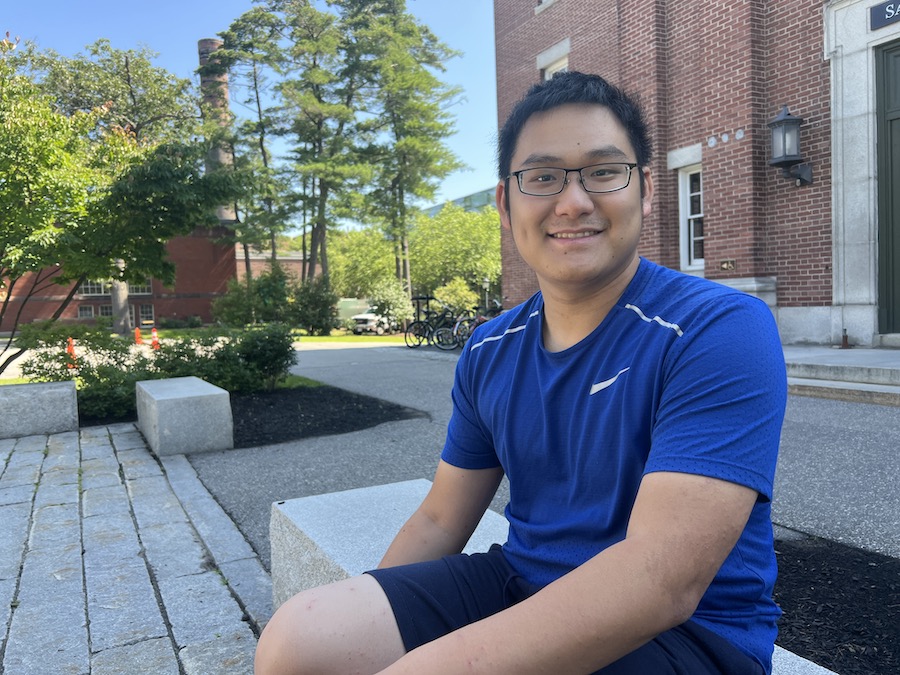 Zhang's work is being supported by a Surdna Foundation Undergraduate Research Fellowship from Bowdoin. With some of his funding, he subscribed to a comprehensive database on electrical vehicles.
He's sharing the database with his roommate, Justin Huang '24, who is also investigating the economic terrain of EVs this summer with Associate Professor of Economics Erik Nelson. Huang has a Gibbons Summer Research grant to work on the project.
Huang's goals are twofold: to examine the correlation between subsidies and sales in states, and to determine how Tesla stock reacted to the announcement of the Inflation Reduction Act. For the second goal, Huang created an auto industry index that includes every automobile maker with stock traded on Wall Street to compare against the performance of Tesla. 
To accomplish part one of his project, Huang is looked at data on every EV purchased in New York, Connecticut, and Delaware between 2015 and 2022 to see how Tesla sales changed in these states as credit available to Tesla buyers (but not other EVs) began to expire. And he's found some interesting preliminary results. (Like Zhang, he can't look at the effects of the Inflation Reduction Act until more data is available.)
For the second part of his project, his stock market analysis shows that Tesla stock followed the trend of the overall auto index until several days before the announcement of the Inflation Reduction Act, when the rate of return on the auto index began to drop while Tesla stock rose.
Huang, a Classics and economics major, would like to attend a graduate school in macroeconomics after he graduates from Bowdoin.
Zhang, a government and economics major, is also considering pursuing a PhD in economics and public policy—either focused on urban or environmental policy—in graduate school. "I am interested in transportation—this is definitely part of achieving sustainability," he said. "And as an economics student, it is interesting to see how people respond to these incentives and other factors."
Natural Resource Economics and Policy, with Ta Herrera. "It was a small class and introduced me to a lot of knowledge about policy: what goes into the consideration of policy, what are the costs associated, and whether the best outcomes come from a government policy versus a private resolution."
Social Protest and Political Change, with Laura Henry. "It was interesting to me to see how different actors, activists, and other organizations respond to grievances, and the strategies they take—and whether they become successful or not. Again, it was something that I never considered before. Sometimes I don't see the point of protesting, and think maybe change could happen in other ways. But after taking that class, I understand people's grievances and why they take these strategies."
The Behavioral Economics of Affective Polarization, with Dan Stone. "This class is about behavioral economics and most of my training has been in traditional economics, so it was interesting to study it form a different perspective and see what happens when people don't conform to what is expected of them."
Law and Economics
, with
Zorina Khan
. "Professor Khan has interesting opinions that challenged all of us! It was never boring because everyone had a take. Everyone had an opinion, and there was lively debate."
Gotham: The History of a Modern City
, with
Brian Purnell
. "That was fun. It was my first semester, the course is very structured; it almost felt like we were watching a movie throughout the entire semester (because of the compelling story). We started with the geography of the city, then the first encounter between Native Americans and Europeans, and how it turned into New York and how the city transformed.
Advanced Seminar in Japanese Politics
, with
Henry Lawrence
. "This was different from anything I have ever learned. We studied the political system, which is so different from the US. And the history is fascinating—especially the economics part."