William D. Shipman Professor of Economics
Prof. Khan is a specialist in intellectual property, entrepreneurship and innovation.  Her research sheds light on the sources of long run economic growth, including technological progress in Europe and the United States, antitrust, litigation and legal systems, financial history and capital markets. At present, she is completing a study of women's entrepreneurship, investments, and technological creativity, Women in the Republic of Enterprise. Her work has received numerous honours, including a Fulbright Scholarship, Hoover National Fellowship; and the Griliches Fellowship, which the NBER awards once every two years to an empirical economist. 
A pioneering researcher in the economic history of patents and copyrights, her first book, The Democratization of Invention: Patents and Copyrights in American Economic Development, 1790-1920 (Cambridge University Press and NBER), received the Alice Hanson Jones Biennial Prize for outstanding work in North American economic history. 
Inventing Ideas: Patents, Prizes and the Knowledge Economy (Oxford) examines why the United States was able to overtake Europe to become the global industrial leader.  The extensive data analysis of entrepreneurs, inventions, and innovation prizes provides a microeconomic foundation for endogenous growth models.  The results show that American markets in patented ideas increased the scale and scope of creativity, and fostered greater diversity and inclusiveness, which enhanced overall social and economic welfare.
Prof. Khan is fond of jazz and rock music, Boston (the city), Expressionist art, black and white movies, biographies, and nineteenth-century novels. If she weren't an economist, the difficult choice between restaurant reviewer and chef would be resolved by her taste for consumption rather than production.
For further information, please refer to her research website and personal blog.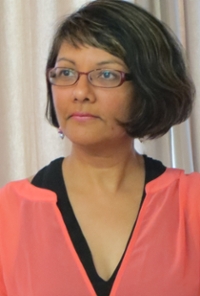 Education
PhD, Economics, University of California, Los Angeles
MA, Economics, McMaster University
BS, Economics, Sociology, and Statistics, University of Surrey