Published July 27, 2023 by Tom Porter
US Education and Protestantism: A Sensory Connection
The US public education system, like the Constitution itself, is meant to be secular, free from the sway of any religious institution. Rising junior Olivia Kenney questions that assumption in their summer research project.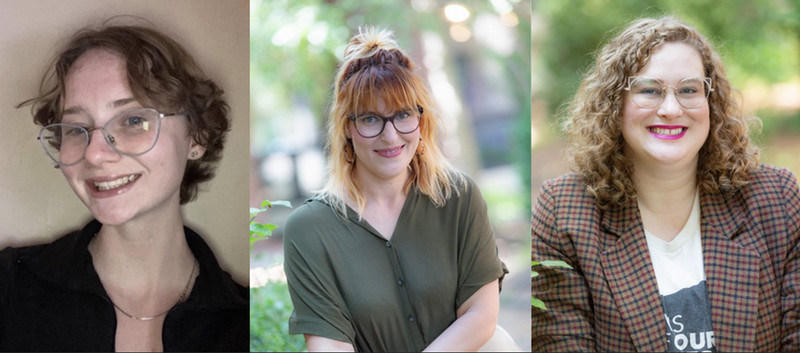 The religion major is the recipient of a Christenfeld Summer Research Fellowship, enabling them, over the break, to pursue their thesis exploring the influence of Protestantism on the American education system. They are focusing particularly on the sensory experience of education, interrogating an emphasis on reading and listening that requires students to remain still and quiet. Kenny's research considers what is deemed excessive movement and sound and, importantly, what informs these constructions of "too much" and who is impacted by them.
"By considering how Protestantism influences the experience of education in the United States," said Kenney, "we can better understand who this system is set up to help, who is at a disadvantage within it, and how it is designed to shape students. Asking these questions can contribute to the work of finding solutions to improve the quality of US education."
Kenney, who is taking an Arabic minor but also completed the course work for a dance minor, is working under faculty co-mentors Visiting Assistant Professor of Religion Jeannie Sellick, who specializes in constructions of gender and sexuality in early Christianity, and Visiting Assistant Professor of Dance Lindsay Rapport, whose specialty lies in hip-hop culture, Black dance and African diasporic connections, and abolitionist and decolonial praxes. Bringing their distinct backgrounds, methodological approaches, and fields of expertise to the table, the two have collaborated to support Kenney's interdisciplinary research endeavor.
"Olivia's project calls into question the secular nature of public education in the United States," said Rapport and Sellick in a joint statement. "We appreciate that the research seeks to name systems and structures that have been made invisible, situating particular aspects of education as contextual rather than universal or inherent, as they are often misunderstood to be. Aside from the importance of the content of Olivia's project, the process of participating in the summer research fellowship has been significant in supporting Olivia's further development as a researcher and writer."
Kenney, meanwhile, welcomes the chance that the fellowship has provided them to take a deep dive into a fascinating subject. "The opportunity to engage in a project with greater time, expectations, and depth than a semester paper has allowed me to develop my skills in research," they said, "and it has improved nuance in my thinking."