Staff and Advisors
Oliver Goodrich, Director of the Rachel Lord Center for Religious and Spiritual Life
Born and raised in Maine, Oliver went to school in the Boston area, earning a B.M. in Voice Performance from Gordon College and his M.Ed. in Religious Education from Boston College. Since then, he has worked in a variety of roles supporting college student spiritual wellness. Oliver served as the faith formation campus minister at Loyola University Chicago after graduating from BC. He then served as the Associate Dean of Students at Cornell University, where he was also the director of the Office of Spirituality and Meaning-Making. He is the co-founder of Spiritual Grounding, a resource hub for Ignatian spiritual resources, and he also runs a spiritual direction practice.
Outside of his work at Bowdoin, Oliver is an avid runner and is tackling a personal goal of running a marathon in every state. When not running, Oliver can be found watching RuPaul's Drag Race, singing, cooking, bird-watching, and spending time with his husband, Will, and their dog, Shadow. Learn more: The Bowdoin Orient introduces Oliver Goodrich.
Advisors

Lisa Vinikoor, Hillel Advisor 
I was born and raised in Vermont and I'm thrilled to return to northern New England to serve as Bowdoin College's Hillel Rabbi. I earned my Bachelor's degree in History from Smith College, Master's Degree in Education from the University of Massachusetts, Boston, and most recently my Rabbinic ordination from Hebrew Union College-Jewish Institute of Religion in New York City. Before entering the rabbinate, I worked for fourteen years in the greater Boston area, first as an elementary school teacher and later as a social justice organizer. As a social justice organizer, I worked with a team to engage thousands of clergy and lay leaders in a campaign to win expanded access to quality, affordable healthcare for nearly half a million low income people in Massachusetts. I also organized a campaign to stop the devastating effects of home foreclosures in Lawrence and Lowell, Massachusetts. As Bowdoin's rabbi, I support students in creating vibrant Jewish religious and cultural life here at Bowdoin. I serve students in helping to build community, work for justice, explore various aspects of Judaism and engage in spiritual and religious practices. When I'm not at Bowdoin, you can find me jogging, biking, cooking or trying to catch a glimpse of a moose or two in Baxter State Park. I also love to drink coffee and look forward meeting you for coffee or tea or at one of our events!
Contact Rabbi Vinikoor: lvinikoo@bowdoin.edu 
The Bowdoin Orient: Teacher, activist, rabbi: Lisa Vinikoor guides Hillel
---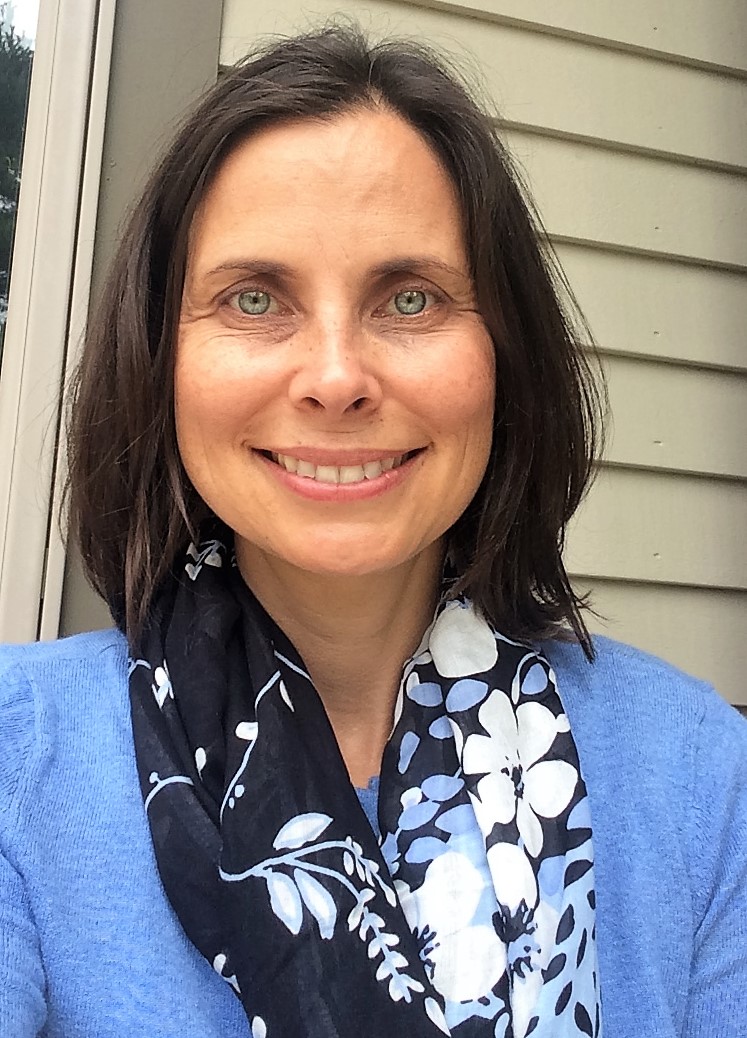 Anne Theriault, Catholic Student Union Advisor 
Originally from Maine, Anne is excited to return to her home state and serve as the advisor to the Catholic Student Union at Bowdoin.  She graduated with a B.A. in History from the College of the Holy Cross, concentrating in Peace and Conflict Studies. After graduation, Anne spent a couple years in Kathmandu, Nepal, working as an elementary school teacher with the Jesuit Volunteer Corps. She loved the beauty of the country, the richness of cultures and religions, and the amazing hospitality of her community. She returned to the States to complete her Master of Divinity degree at Weston Jesuit School of Theology and then worked as a high school religion teacher and director of service for twelve years. More recently, Anne has served as a spiritual director and retreat leader for young adults. She loves listening to students and supporting them wherever they are on their faith journey. In her free time, Anne enjoys coffee with friends, camping and hiking, and movie nights with her family.  
Contact Anne: anne.theriault@portlanddiocese.org
---

Sulwan Ahmed, Muslim Life Advisor 
Salaam Alaykuum! I am Sulwan Ahmed and I use she/her pronouns. I graduated from Bowdoin College in May, 2022 with a Bachelor of Arts Degree in Gender, Sexuality, and Women's Studies (minor in Africana Studies). I am a first-generation Sudanese-American refugee living in Wabanaki land (Portland, Maine)—my city of refuge & hometown. I currently work as a Medical Assistant Apprentice through a partnership program with Southern Maine Community College and Martin's Point Healthcare in Portland.
I also sit as the new Muslim Life Advisor at Bowdoin! I am an active member in the Young Muslim Sisters chapter in Portland and was featured in the Black & Muslim Series. From 2013 to 2018 I was involved in the High School Muslim Student Association and Muslim Interscholastic Tournmanent (MIST) of New England. In 2017, I helped launch a campaign to make the Portland Public School district the first district in the nation to offer sports hijabs to Muslim student athelets. Through this campaign, I was featured in Allure Magazine, CBS News, The CW Network, Al Jazeera, and other major news outlets. I've used my platform to advocate for the liberation of marginalized communities in Maine and broadly across the Global South/Majority. Supporting, uplifting, and advocating for Muslim students is extremely important to me. I look forward to continuing this work as the Muslim Life Advisor at Bowdoin!
Contact Sulwan: s.ahmed@bowdoin.edu