2021 Fellows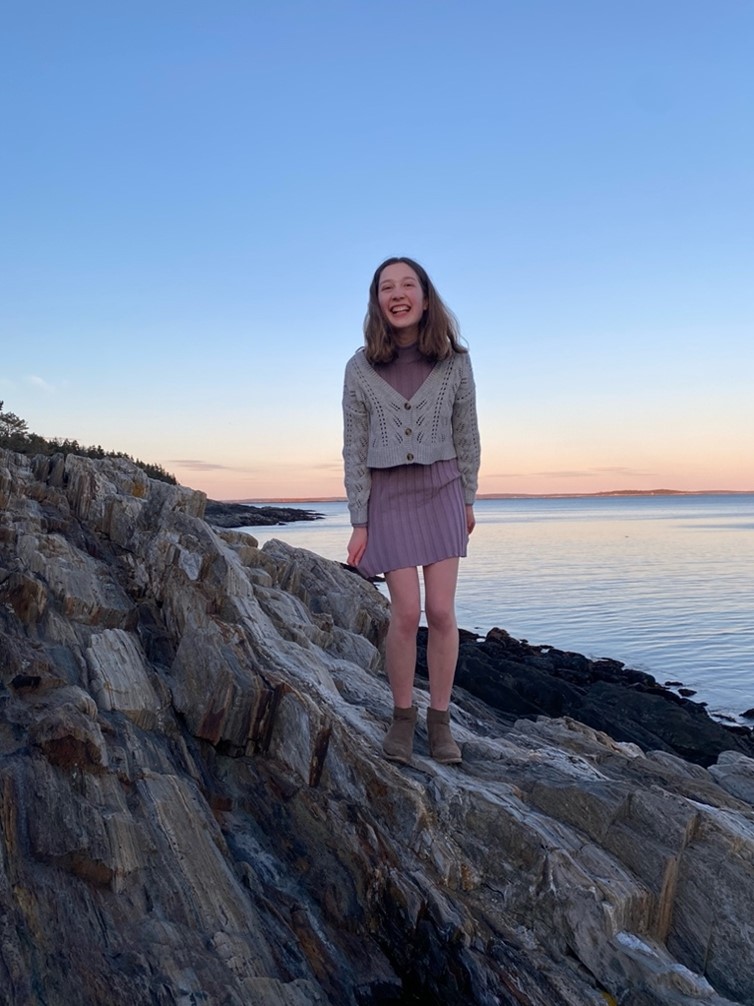 Kappa Psi Upsilon Maine Based Environmental Studies Fellowships

Tess Davis '24 - Brunswick Topsham Land Trust

As a summer fellow for Brunswick-Topsham Land Trust, Tess assisted Brunswick-Topsham Land Trust (BTLT) in developing strategies to make the organization more diverse, equitable, and inclusive. Tess spent her summer conducting research about how other land trusts made their organizations more just, and she compiled this research into a report outlining best DEI practices for BTLT. Tess presented this research to BTLT's board. Additionally, Tess helped BTLT run an outdoor educational program for children from a low-income neighborhood in Brunswick, and she organized and attended meetings with environmental non-profits to learn about their DEI strategies.
"I so enjoyed working at Brunswick-Topsham Land Trust this summer. BTLT does so much for the community! As well as managing public trails, BTLT runs outdoor events and education programs. I loved that I was able to be part of many different projects. From conducting trail assessments to running outdoor educational programs, I felt like I was making a difference in the community, and I learned lots and had a great time while doing it."
Lizzy Kaplan '23 - Coastal Enterprises Incorporated


As a summer lending team fellow, Lizzy worked on a carbon accounting project to disclose CEI's financed emissions. The guidelines set by PACF or the Partnership for Carbon Accounting Financials was used to calculate the financed carbon emissions. Her role was to familiarize herself with the PCAF standards and collect the necessary data from CEI loan databases, PCAF emissions factor databases and external databases as needed. Once this data was collected, she then calculated the total financed carbon emissions for CEI's loan portfolios for the fiscal year 2020.
"One of my favorite parts about working for CEI this summer has been learning from all the amazing people. I have gotten to speak with people who specialize in fisheries, agriculture, policy on the state and federal level, and data analysis, just to name a few. Each person I have met has a new and unique perspective to the variety of projects CEI is involved in."
Cassie Maroney '23 - Town of Brunswick


As a fellow for the Town of Brunswick Planning and Development Office, Cassie was able to work on a plethora of projects. Between helping with conservation easement monitoring or working on an inventory analysis of environmental features within Brunswick, every day brought something new and exciting. She worked largely on the start of a new project: the implementation of a wayfinding system within Brunswick. This involved using GIS to map bicycle routes, and points of interest in Brunswick to help visualize where signage can be improved. She collaborated with the surrounding towns, and the Brunswick Bicycle and Pedestrian Committee with a goal of creating a cohesive and easily accessible community within Maine. This work culminated in a public report and StoryMap suggesting how best to implement new signage within Brunswick to increase economic activity. 
"Working for the Town of Brunswick has been a truly incredible experience. To do work that creates real change within the Brunswick community has proved to be invaluable. The town provided me with the flexibility to work on both smaller projects as well as my own larger project, creating a diverse and interesting summer of work. The support I received from the Town of Brunswick was amazing and I have cherished my time there."
Paul Wang '24 - Growing to Give 

Paul worked with a close network of wonderful staff and volunteers to grow the highest-quality organic produce for local people facing food insecurity. He learned organic farming practices and worked on a broad range of farm activities: from feeding and caring for goats, to eliminating tomato hookworms, to harvesting beautiful beets. Paul also assisted with a farm-scale research project of his own design, which will increase the yield and productivity of the farm. These projects included but were not limited to biochar application, companion planting, under-cropping, mycorrhizal fungi applications, low-till/ no-till methods, and biological pest control. Paul met lovely people, worked on a beautiful farm, and had a lot of fun.
"Working at Growing to Give has been a humbling and rewarding experience. This summer has given me a new perspective on how much hard work is required to operate a successful organic farm and bring food to the tables of those in need in our community, as well as a renewed respect for my amazing colleagues that do this work every single day. I am so grateful for the opportunity to contribute to Growing to Give's awesome work and be part of something great!"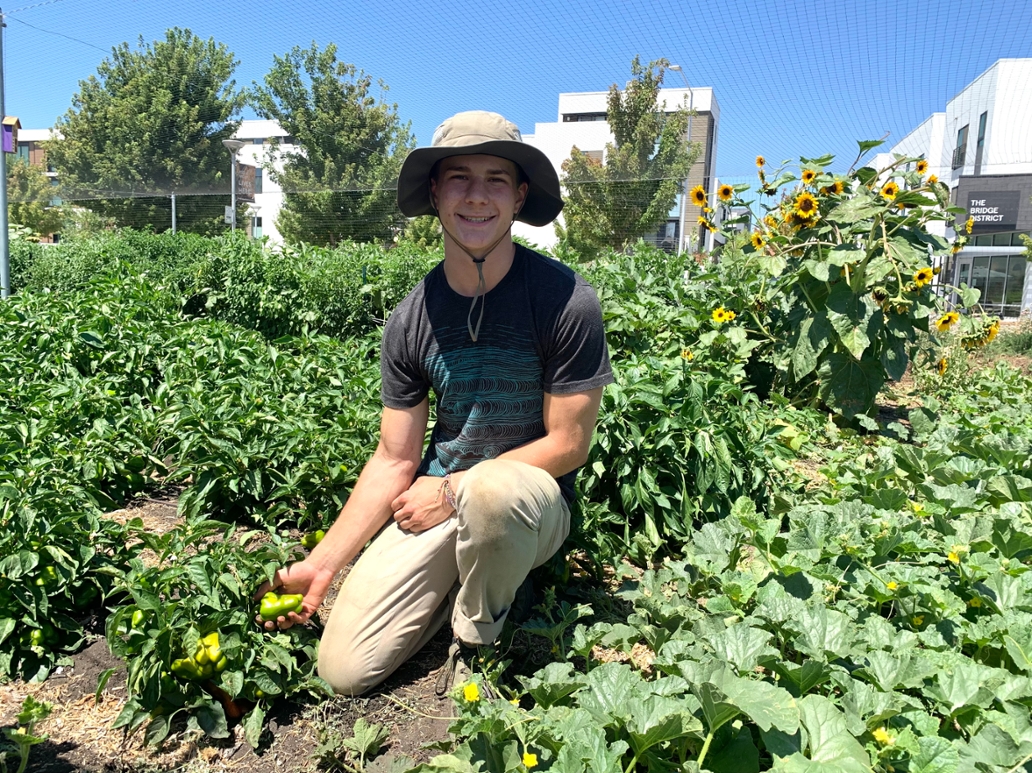 Kappa Psi Upsilon Environmental Studies Fellowship


Kyle Moeller, 24 - The West Sacramento Urban Farm & The Cloverleaf Farm
At the West Sacramento Urban Farm Program Kyle worked at the Riverfront Farm that included preparing and planting beds, and field harvesting. He conducted soil research with UC Davis agronomists to create a soil amendment guide for the farm. He also created a weekly Plant to Plate campaign post, involving photography and recipe testing. Finally, Kyle worked on the Mobile Farmer's Market truck to supply produce to food-insecure residents at local affordable housing complexes. Kyle coupled this experience with working at a second farm, Cloverleaf Farm, supporting their Community Supported Agriculture programs.
"The best part of my fellowship was having the chance to be deeply involved in the local food system. I got to support this system from start to finish by building irrigation systems, planting seeds, harvesting produce, washing, sorting, packing, and then selling and donating our products. It was an amazing hands-on, interdisciplinary experience thanks to the many connections between my soil science research, work on the harvest crew, social media campaigns, and affordable housing community engagement."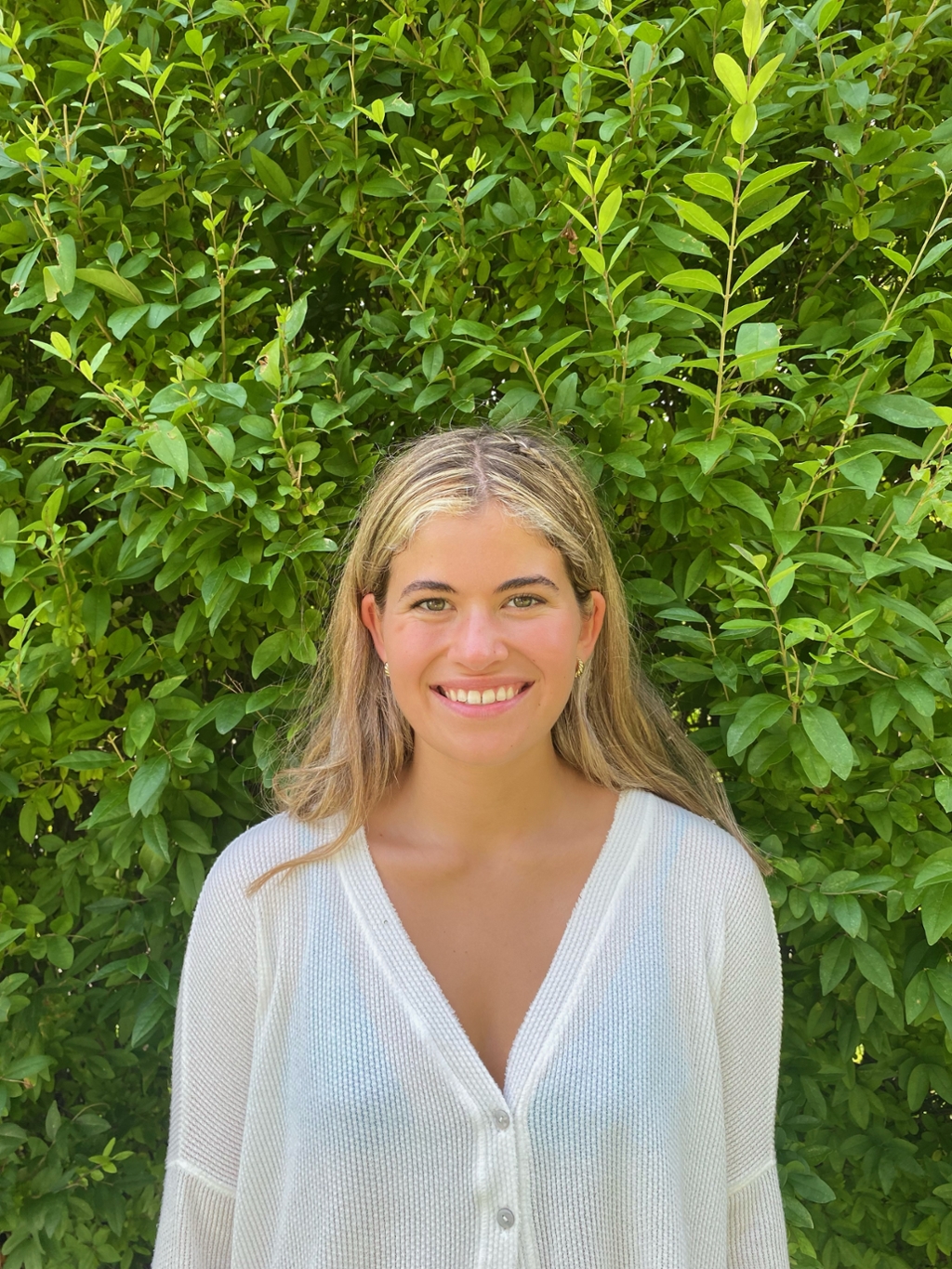 Kappa Psi Upsilon Environmental Studies - Sustainability Fellowships


Maeve Colarusso '22 - FarmLink
Maeve spent the past year working with The FarmLink Project, a student-run grassroots nonprofit rescuing surplus produce from farms and connecting it to food relief organizations across the country. She co-lead the Fundraising Team which raised over $6 million dollars since the organization's inception one year ago and consists of 25 students. This summer, Maeve, and fellow Bowdoin student Annie Boasberg, focused on designing and implementing an internal education program for their organization. Together, they researched topics related to food justice and racial equity, covering everything from how institutional and systemic racism creates an American food apartheid to how POC (people of color) farmers are reimagining urban agriculture. They disseminated resources and held conversations with people across the organization to provoke thought, discussions and create a more informed, actively anti-racist organization.
"I feel incredibly fortunate to have had this opportunity to work at The FarmLink Project. After volunteering at my local food bank in Rhode Island during the pandemic, I realized the complexity and severity of the hunger crisis in America. Working with FarmLink allowed me to channel my time and energy into providing food relief for millions of Americans, learning from community leaders, and strengthening my passion for social justice."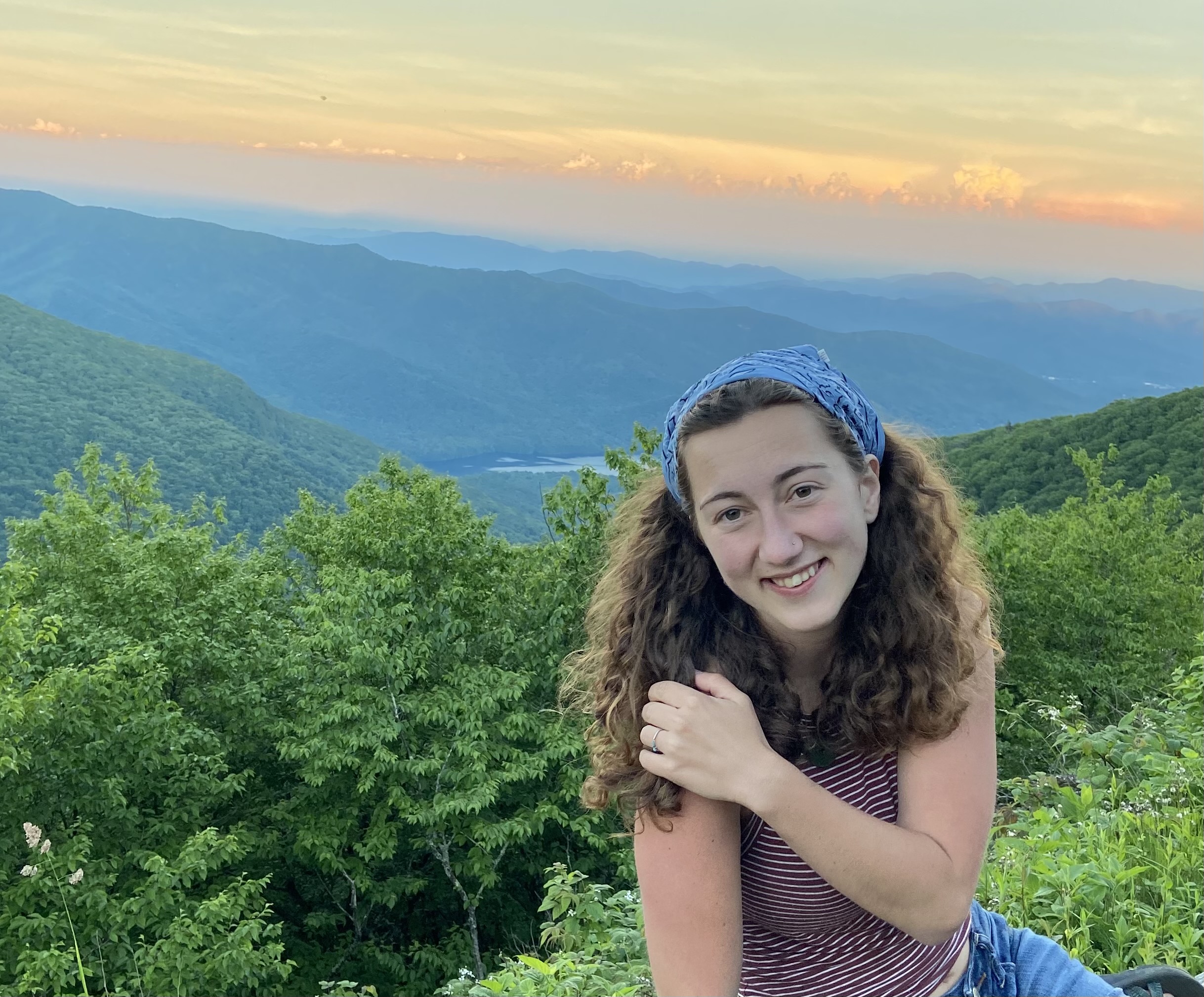 Brianna Cunliffe '22 - Dogwood Alliance

Brianna worked as a fellow at Dogwood Alliance, an Asheville, NC based nonprofit which advances environmental justice and climate action by mobilizing diverse voices to protect southern forests and communities from industrial logging. Working with a coalition of leaders from NC communities impacted by wood pellet factories, she created tools for organizing and outreach, including a series of 'Postcards from Polluted Places'. Brianna also took on a GIS mapping project incorporating justice and equity concerns into conservation choices by building a socially-conscious prioritization model. She also created a StoryMap supporting Dogwood's organizing in Georgia and the Gulf South for presentation to legislators and community Partners.  Her project is informing an Honors project she is conducting during her senior year.
"Dogwood Alliance gave me the chance to apply my Bowdoin education to the issues closest to my heart- those affecting the places I call home. Learning from incredible organizers on the front lines even as I cultivated hard skills in GIS and policy was an immense privilege. Dogwood's dedication to community-based solutions and dual victories for climate and justice has taught me critical lessons and inspires me every day."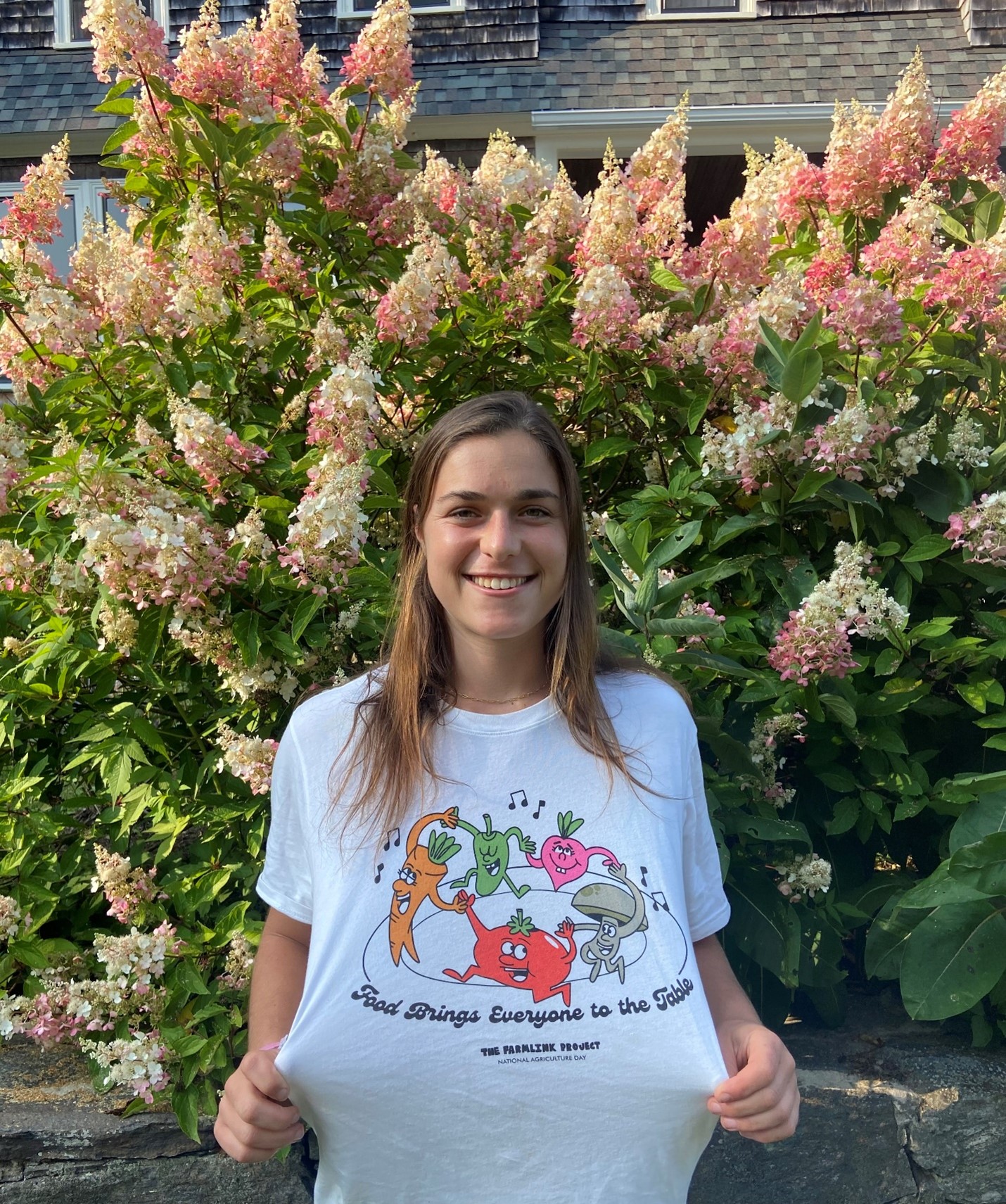 Cooke Environmental Research Fellowship


Annie Boasberg '22 - FarmLink

As a summer fellow, Annie co-designed an internal education program on racism in the food system with her classmate, Maeve Colarusso, within the FarmLink Project, an organization focused on rescuing surplus food from farms across the country. She researched and collected sources to share each week under themes that included food justice and food sovereignty, BIPOC farmers and land ownership, queer farmers, and racial health disparities. All resources and ideas were shared in a Slack channel that employees had access to. Employers then shared their perspectives on the resources from that week in the fellows' open houses. Overall, the fellows intended to provoke thought and raise awareness within the organization about food justice to make FarmLink's work more intentional.
"I am truly appreciative of the role FarmLink played in my life throughout this past year. It provided me with a network of students from around the country who shared my passion of combating food waste and food insecurity. During a time of uncertainty, the FarmLink Project gave me purposeful work in connecting farmers with food banks and communities in need. I am grateful for the connections I made, the food we saved, and the leadership skills I gained."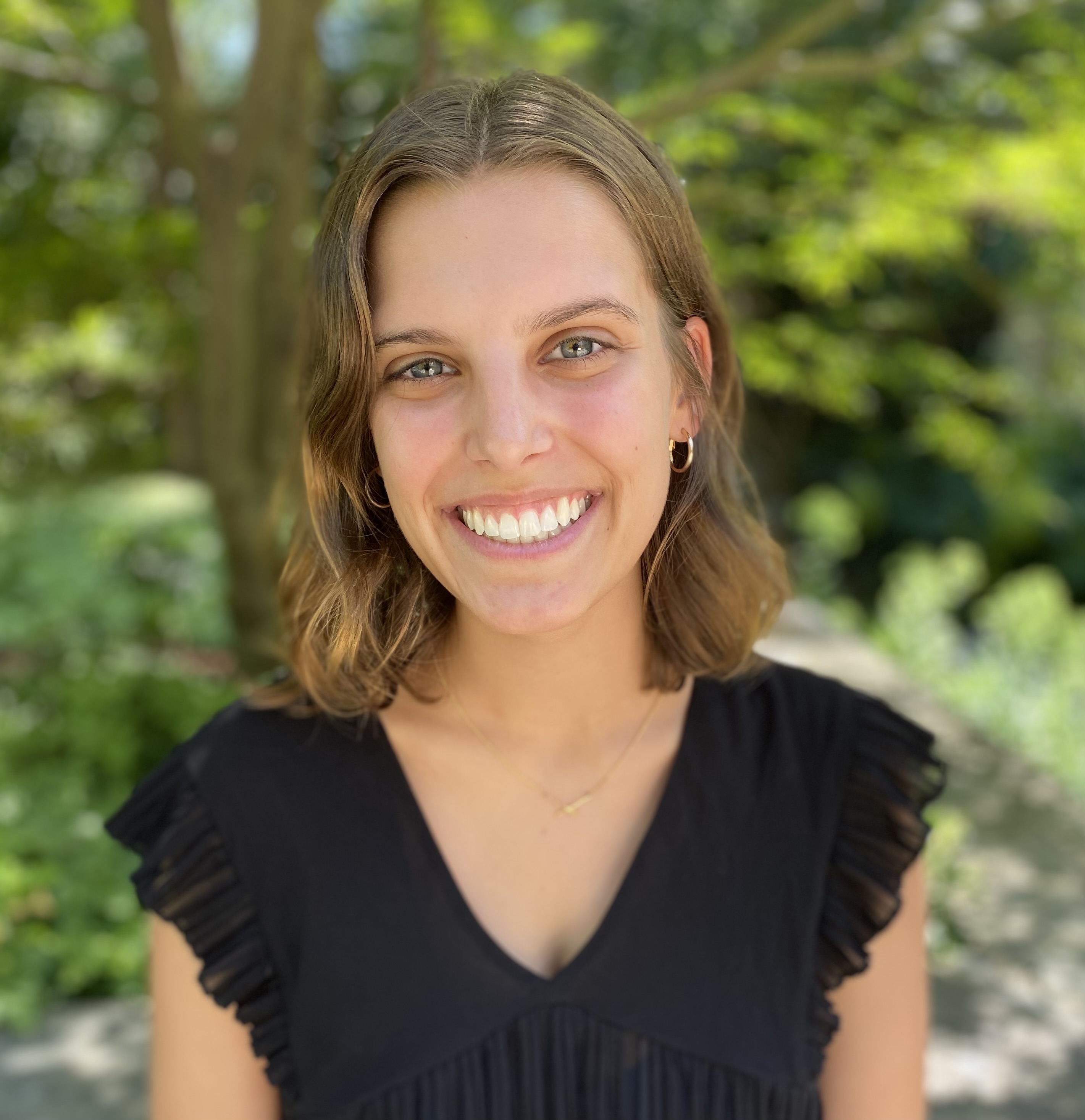 Lola Motley '21 - Cooke Environmental Research Fellowship 


Using a holistic research approach, Lola delved into all aspects of Portland, Maine's current housing crisis. While COVID-19 has exacerbated housing struggles to unprecedented levels, the city has a long and troubled history with affordable housing. Through archival research, Lola brought greater understanding to the present crisis. By researching a national trend banning single-family zoning to preserve affordability, Lola reviewed the effect zoning has on Portland's housing crisis. Lola was able to better understand the benefits of multi-family zoning following interviews with nine local housing, preservation, and planning organizations.
"I am so grateful for this research experience, as it allowed me to bring my interest in urban studies to a local level and make valuable connections. I learned more about housing and Portland than I ever could have expected. I appreciated the flexibility offered by this fellowship, as the complexities of the housing crisis often led my research in unexpected directions. I hope to continue investigating some of the questions that have been brought up by this fellowship."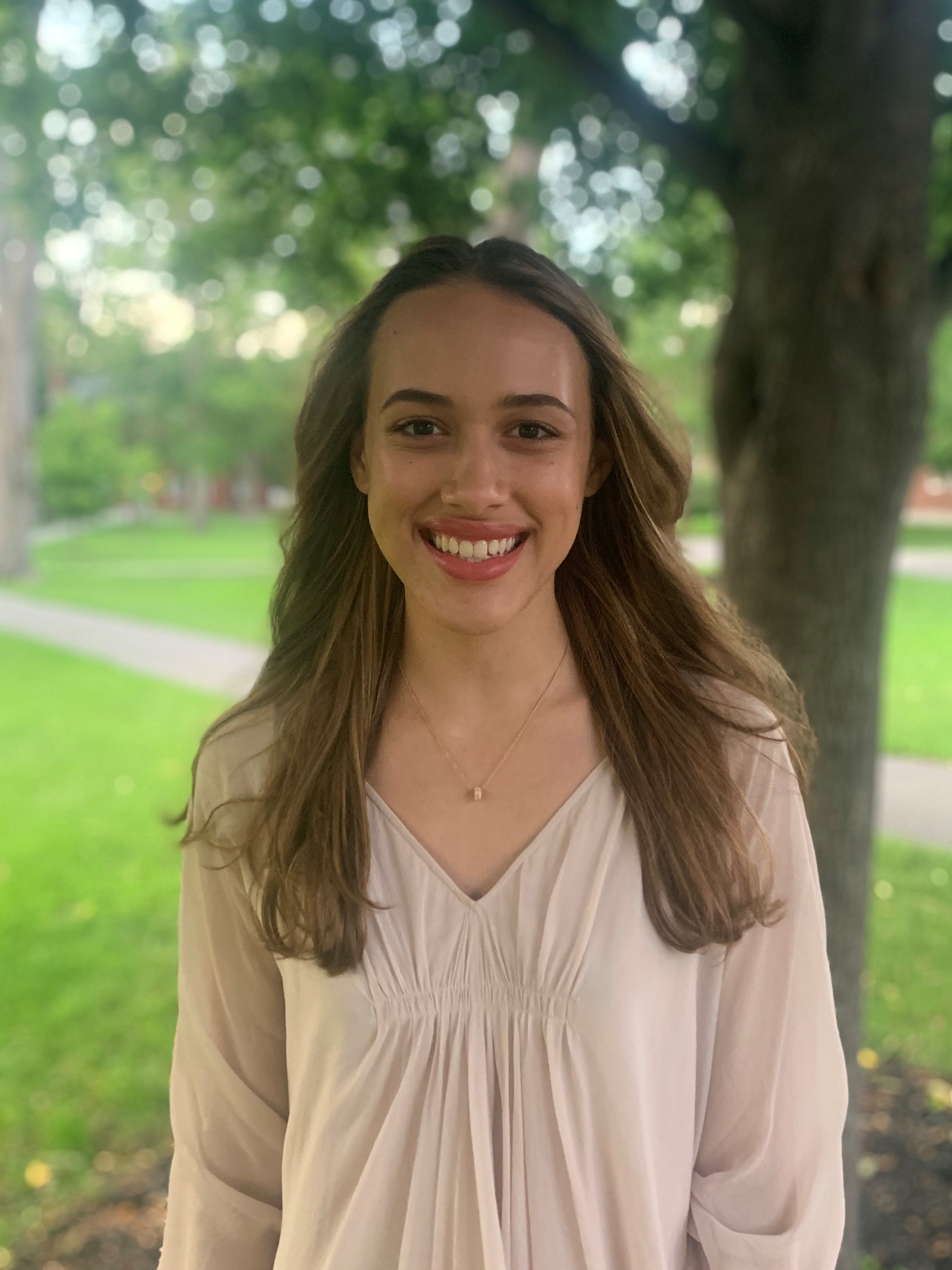 Logan Environmental Studies Fellowship


Amy Hussey '23 - Logan Environmental Fellow with The Nature Conservancy
As a Logan fellow for The Nature Conservancy (TNC) in Maine, Amy had the opportunity to work on several interesting projects. She used the software, NVivo to analyze qualitative survey data about New England fishermen's adaptive capacity to climate change within the regulatory structure. Amy also worked with the Freshwater team to write an annotated bibliography for a report on the benefits of river barrier removal to be shared with the European Open Rivers Programme and the European Union's Directorate General for the Environment as they guide member states on methods they need to meet the 2030 goal for 25,000 newly connected kilometers of rivers in Europe. She was also involved in solar policy research on equity considerations for Maine's solar development incentives and solar siting policies. Additionally, TNC provided opportunities for Amy to participate in meetings, webinars, and connect with her coworkers on a hike.
"I feel very grateful to have spent the summer working at The Nature Conservancy in Maine. I was continuously amazed by the far-reaching, substantive impact their conservation efforts have on both wildlife and the people whose livelihoods depend on the health of the environment. I am excited to continue working on a paper about fishermen's adaptive capacity to climate change until it is submitted for publishing at the end of the year."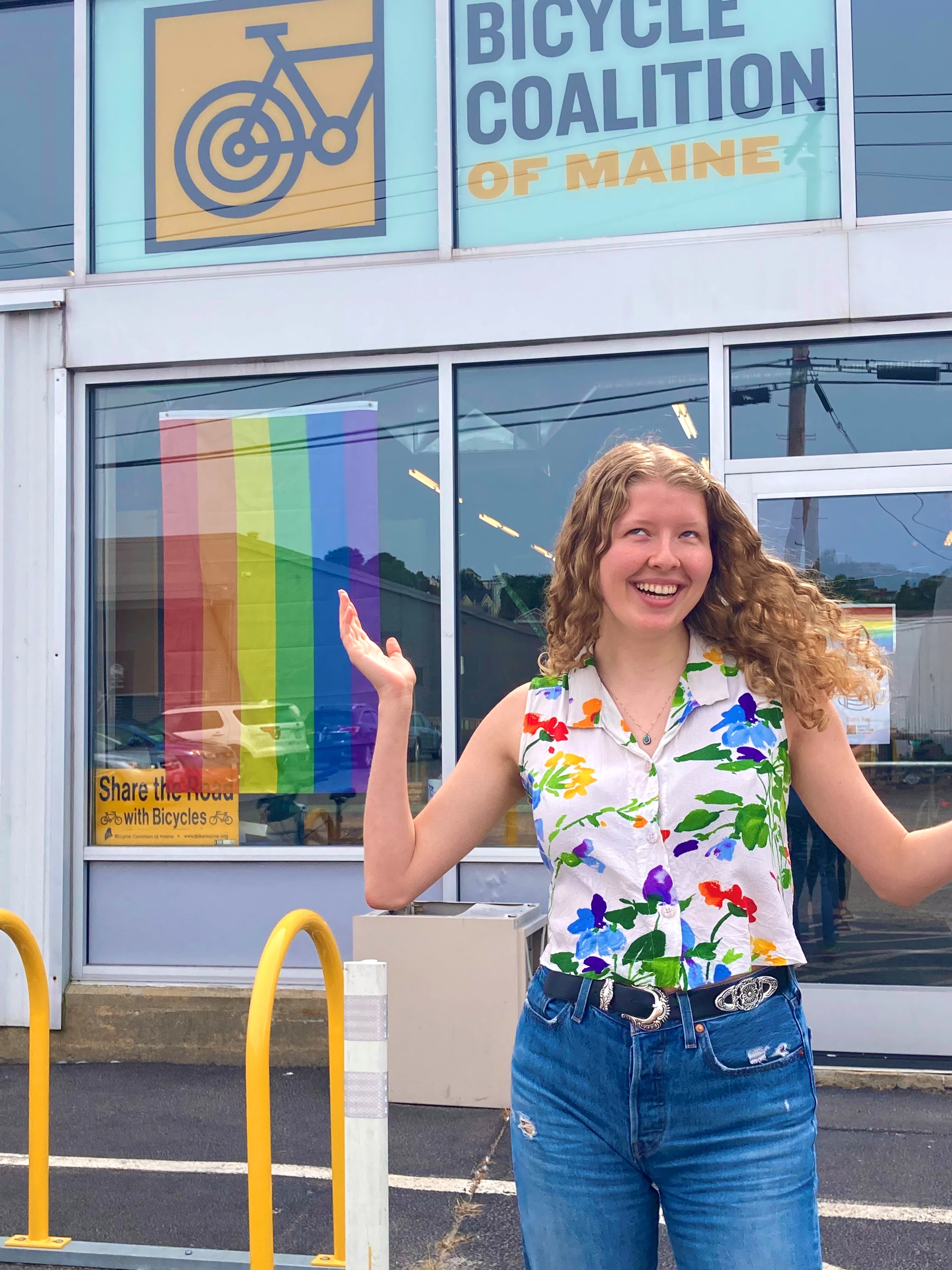 Poppy Environmental Studies Fellowship


Katie Draeger '24 - Bicycle Coalition of Maine
Through her Poppy fellowship with the Bicycle Coalition of Maine, Katie gained the opportunity to address the issue of cyclist and pedestrian safety, through myriad lenses of reasoning with enthusiastic and diversely-skilled staff members by her side. Whether it is the health and safety benefit to the residents of a bikeable community, the equitability of making low-cost transit a practical option, or the power to mitigate climate change through offering transportation alternatives to get cars off the road, Katie connected deeply to BCM's work through the broader issues that she sees need solving in our world. As a passionate climate and social justice advocate, Katie worked on projects that ranged from creating a fact sheet to educate partner organizations on how biking, walking, and public transit are low/no carbon transportation options with the potential to mitigate climate change, to developing an independent research project to investigate how bike lanes and improved sidewalks can parallel gentrification. Finally, some of Katie's favorite work was participating in the hands-on, grassroots Imagine People Here (IPH) infrastructure projects within which driven residents from all over the state seek support from the BCM to install traffic-calming infrastructure.
"Through my research I've learned about how a bike can be a necessity, a solution for those who must commute but cannot afford or access a car. Simultaneously, through conversations with fellow staff members and my own experience biking this summer, I've come to understand how bikes can serve the more modest purpose of connecting a person to their community, re-sensitizing them to see how every vehicle, bike, or pair of walking shoes is carrying a human being with insights and aspirations of their own."