Honors Research Projects
Honors is a distinction awarded at the end of the year to advanced independent study students whose projects merit this recognition, as determined by the Chemistry Department.
Seniors have the option of pursuing a year-long Honors research project by completing a two-semester project culminating in a written thesis and a presentation to the department (along with additional expectations).  This two-semester project is designed to provide a capstone experience that will integrate your scientific background, develop your ability to explore scientific questions independently, and present scientific information through a complete research experience. In this research experience you will learn alongside your advisors and your peers.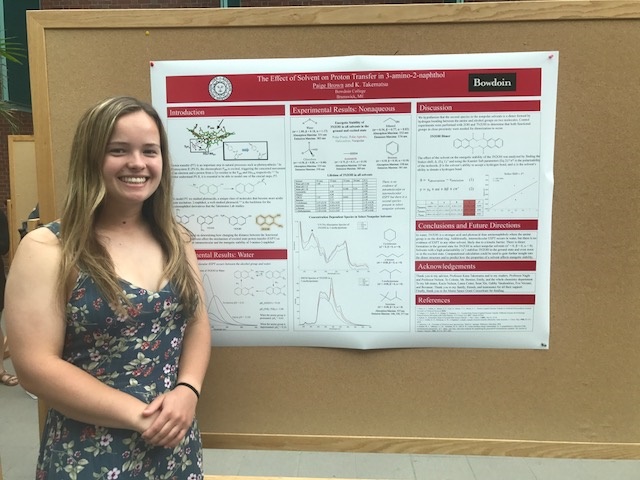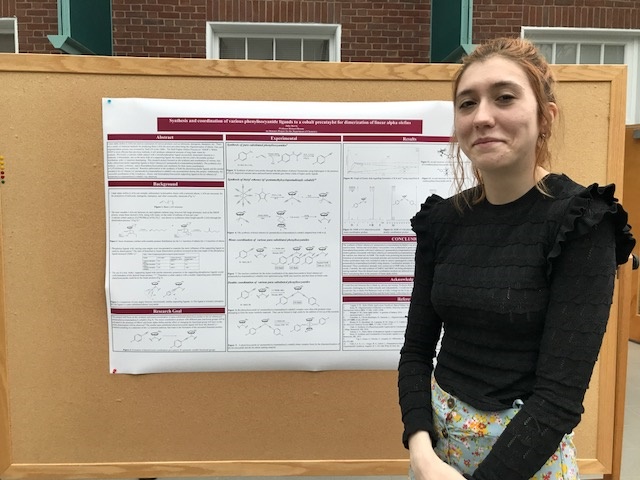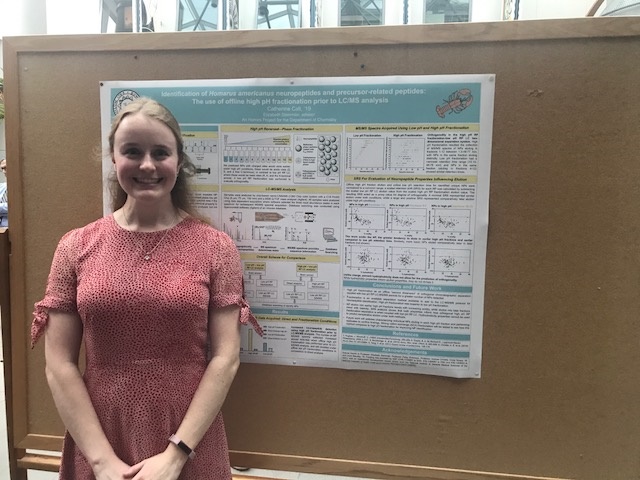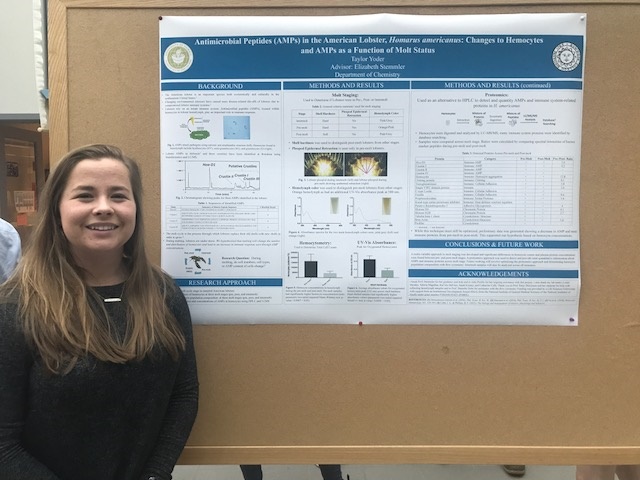 An additional goal of this experience is to strengthen the peer group that exists among seniors conducting research.  To that end, students conducting research will work with the chemistry faculty to promote a faculty-directed student peer review system that builds competencies in written and oral presentations. 
Majors pursuing honors in chemistry and biochemistry with chemistry faculty are required to register for CHEM 4050 during the fall and CHEM 4051 during the spring semester of their senior year and attend weekly seminars/workshops on Fridays, 2:30–4:00 p.m., during both semesters. Other students undertaking advanced independent study
CHEM 4050/4051 Course Philosophy:    We expect you to be active participants in your research experience.  Explore the literature. Discuss ideas with your advisor.  Attend and actively participate in seminars and workshops.  Complete the expected preparation before the workshops (see schedule below). Ask questions of our invited speakers and of your peers to demonstrate your engagement in research beyond your own. Ask questions of your peers during their practice seminars to help them anticipate questions from others. Questions drive the advancement of scientific knowledge – your questioning will help someone to think outside their box. You are encouraged to provide peer-review of posters, oral presentations, and written documents to your fellow students.
CHEM 4050/4051 Course Objectives:    
In the course of your research experience you will:
design appropriate experiments to reach your goals and objectives
conduct well-planned experiments
analyze your data to understand and interpret your results
present your findings in poster and written formats
thoughtfully critique the work of your peers
stay current with developments in the field by attending weekly seminars featuring invited speakers who will present current and on-going research