Student Research
The chemistry department believes that high-quality research opportunities are an essential component of science education. Students are strongly encouraged to participate in both academic-year and summer research experiences.
Research at Bowdoin
In today's scientific environment, new facts emerge, once-outlandish speculations become realities, and disciplines evolve to incorporate new tools and methods of analysis. Thus, today's undergraduate education must go well beyond mere compilation of theories and facts; students must be encouraged to imagine new approaches to problems and be given the tools to be involved in creating these changes. This kind of dynamic and enduring education requires that students are challenged to think critically and independently to provide innovative solutions to interesting, and often unanticipated, problems.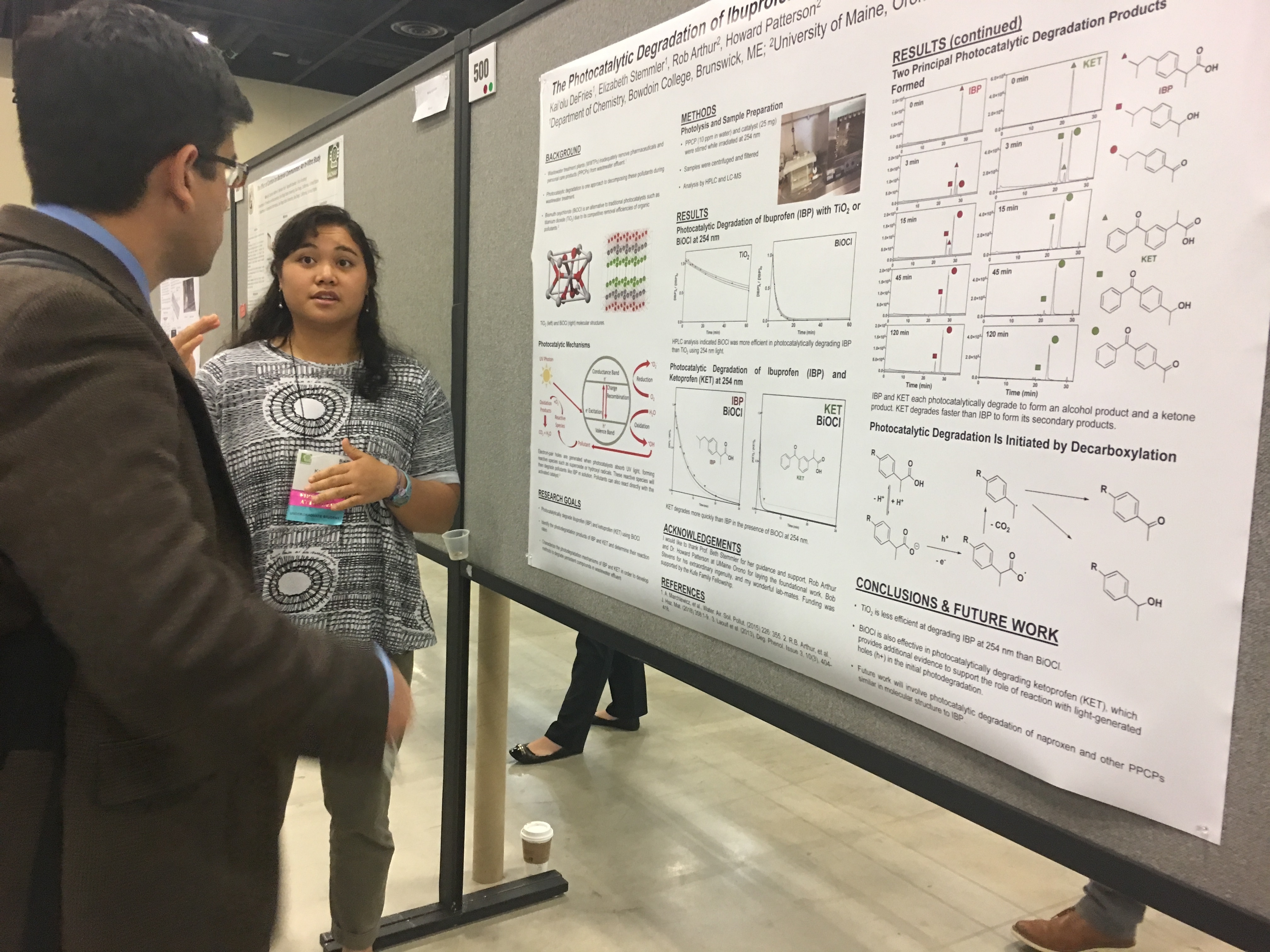 A Focus on Collaboration
Strong classroom and laboratory instruction are coupled with the opportunity to participate in meaningful scientific research with a faculty mentor. Student-faculty research is a venue where students develop their abilities to design and execute experiments as well as analyze and present their results. Students also learn to critically read the literature and implement their own ideas and solutions.
Excellent Facilities
The chemistry department at Bowdoin has been able to maintain excellent facilities for research through a commitment to faculty growth and development and through long-term participation in research. The department fosters a friendly, personal atmosphere where classroom learning and the research laboratory come together in common educational pursuits.