Living in Maine
The coastline, the coffee, the community—Bowdoin College could only exist here. 
Maine and our hometown of Brunswick are fundamental to our identity. Our beautiful location impacts how we spend our time, what we study, and even what we eat. 
Urban, Rural, Coastal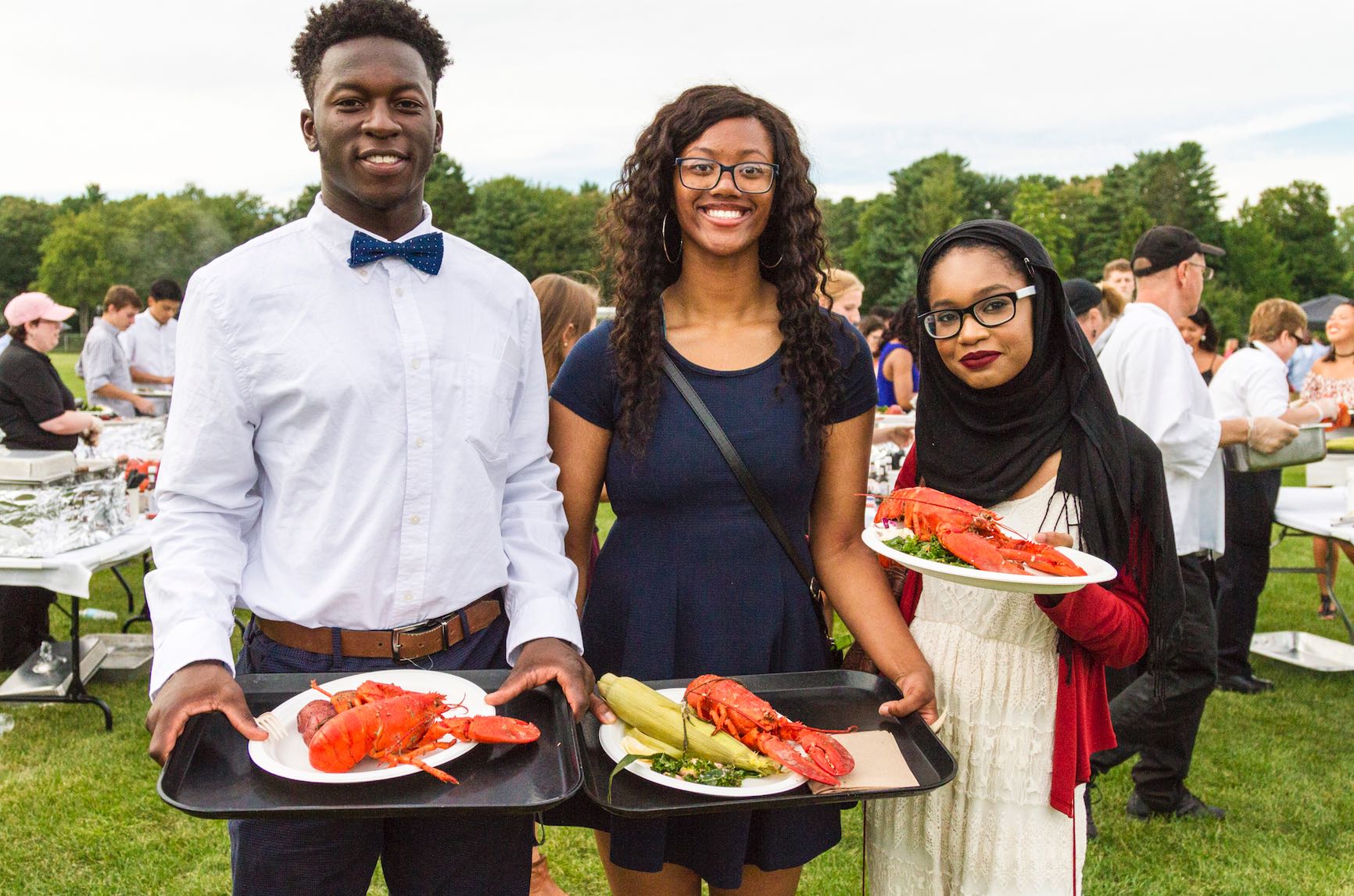 Bowdoin sits in the middle of all the options. Brunswick is a town rich in history and resources with easy access to transportation options including an Amtrak station that gets you quickly to Portland, or farther down the route, to Boston.
Brunswick's population of 22,000 tends to swell during tourist season, as people from all over the world visit Maine's famous beaches, lighthouses, and forests. Bowdoin students enjoy all the benefits of a five-minute walk to downtown—restaurants, coffeeshops, pharmacies, health clinics, bookstores, and the cinema.
Twenty-five minutes south is Portland, Maine—a unique and creative city known for great food, a vibrant craft and maker scene, local music, and an array of visual and performing arts. Being so close to a larger city also puts us within half an hour of an international airport, with daily direct flights to New York, Boston, Chicago, Atlanta, Philadelphia, Denver, and more. 
If you grab a bike and head east from campus, you'll hit the Casco Bay in roughly three miles. Some students use this coastal access to just relax, or get inspired, or surf—but many Bowdoin students and faculty come here to do impactful environmental research that they can't do anywhere else. 
Feeling Warm
Yes, we have winter, and it's beautiful. Maine celebrates all four seasons, so during winters at Bowdoin, we have a few traditions that have kept us cozy and connected for generations. Our location near the coast means that temperatures stay warmer than our neighbors farther inland, and Brunswick has more sunny days, on average, than Chicago.
Feeling Welcome
No matter who you are, or where you come from, you're welcome in Maine. Our campus and community celebrate diversity of all kinds. Year-round, Bowdoin brings speakers, performers, and lecturers from all over the world to share their talents and expertise with our campus and surrounding community.
Starting to feel homesick? Reach out to dining services, who will help to recreate your favorite recipe, or find a Community Host—your home away from home in Brunswick.