Student Organizations
The amazing people you meet at Bowdoin aren't just the ones in your classes.

 

Student clubs and organizations give us a chance to mingle, regroup, unwind, get loud, and
 

throw stones. ​
More than 100 different groups sponsor extra- and cocurricular activities for students, faculty, staff, and community members. Together, these organizations broaden and enrich your time at Bowdoin by providing social, cultural, and educational experiences outside the classroom.
Build up your network, your squad, and your résumé.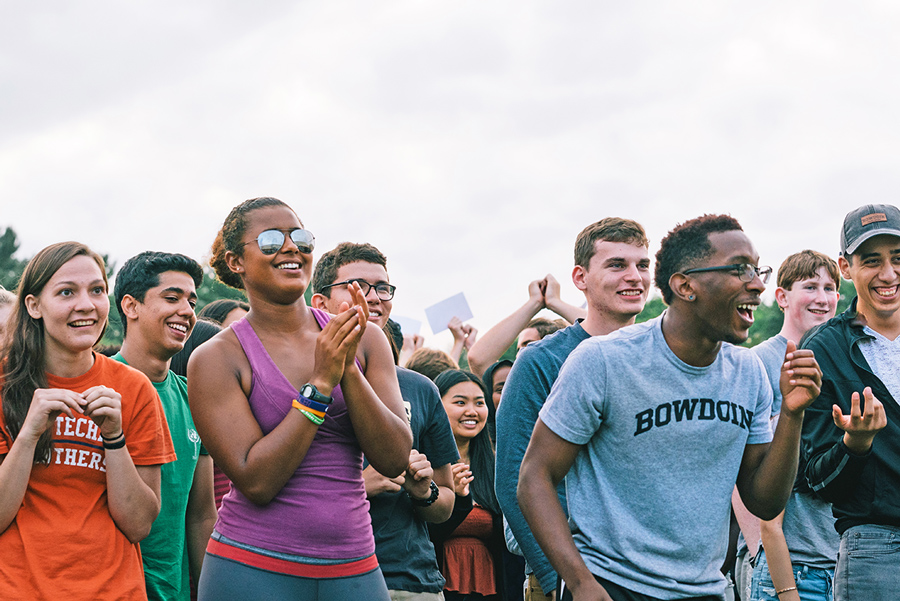 Have you planned and promoted a concert for 2,000 people? Do you have the right audio and video equipment for a film fest? What kind of space works best for small-group conversations?
Student organizations keep us busy and involved, but they also provide important leadership opportunities during our years here. The Office of Student Activities is dedicated to providing the resources needed to make your event a success.
A voice for students.
A very direct path to leadership is Bowdoin Student Government (BSG)—the democratically-elected, autonomous body of student representatives. Members are held to a constitution and set of bylaws that are ratified by students. BSG can help you start a club, fund a project, find course feedback, or even hail a taxi!
All are welcome.
Many more students find community and inspiration in activities outside of student government—from outdoor activities to identity affiliations to musical groups. 
Membership in organizations is open to all students. Groups are chartered by the Student Organization Oversight Committee (SOOC) and are supported by faculty and staff advisors.
Browse a sampling of clubs below, or see the whole list here.