Students Programs and Resources: Student Museum Collaborative
Bowdoin Art Society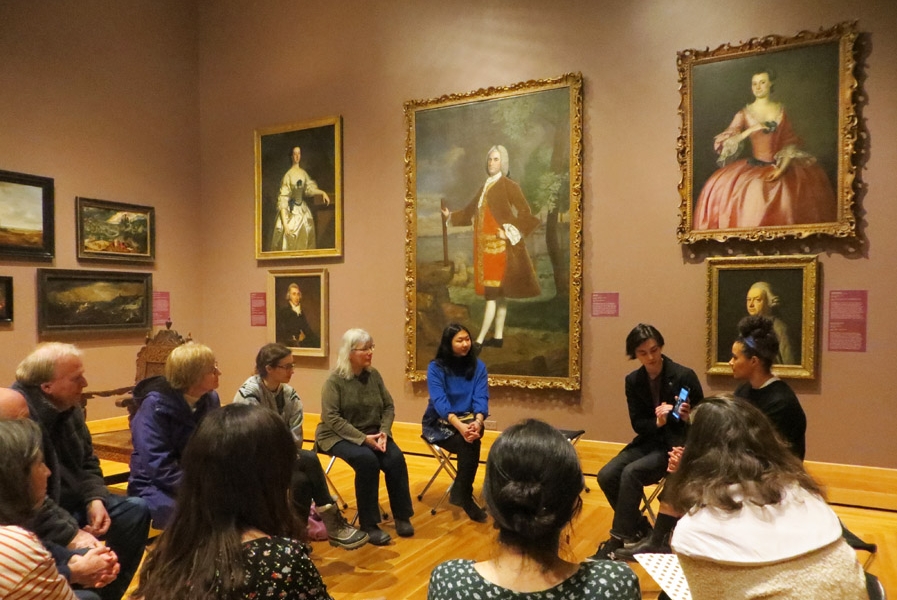 Bowdoin Art Society
The Bowdoin Art Society has a three­fold mission:
To promote the vibrancy of the arts at Bowdoin, in both quality and capacity
To foster and establish an arts community at Bowdoin by way of weekly gatherings, social events, The Bowdoin Journal of Art.
To challenge the parameters of the arts, and make art at Bowdoin accessible to its entire community.
The Bowdoin Art Society curates an exhibition of student artwork each fall and publishes The Bowdoin Journal of Art, an online resource of international undergraduate art historical research, each spring. To learn more about the student organization, or to express interest in joining the organization, please visit the Bowdoin Art Society website.