School Tours
The Peary-MacMillan Arctic Museum offers guided tours to school groups and other interested organizations.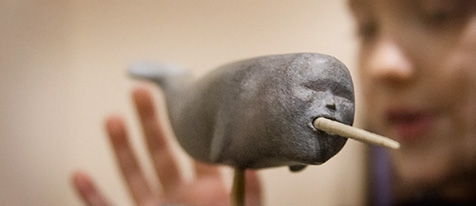 The Arctic Museum is excited to partner with educators to bring the learning and fun of a museum tour to your classroom or group.
To schedule a tour, please fill out the tour request form or email Outreach Coordinator James Tanzer at jtanzer@bowdoin.edu to explore options for tailoring a tour to your curriculum.
Tours are free, but must be scheduled at least three weeks in advance. Late winter and spring are particularly busy times so please book early to avoid disappointment.