Virtual Tours
Hear from student guides as they lead you on a tour of campus and share in their own words about the unique nature of a Bowdoin education.
Mobile audio tour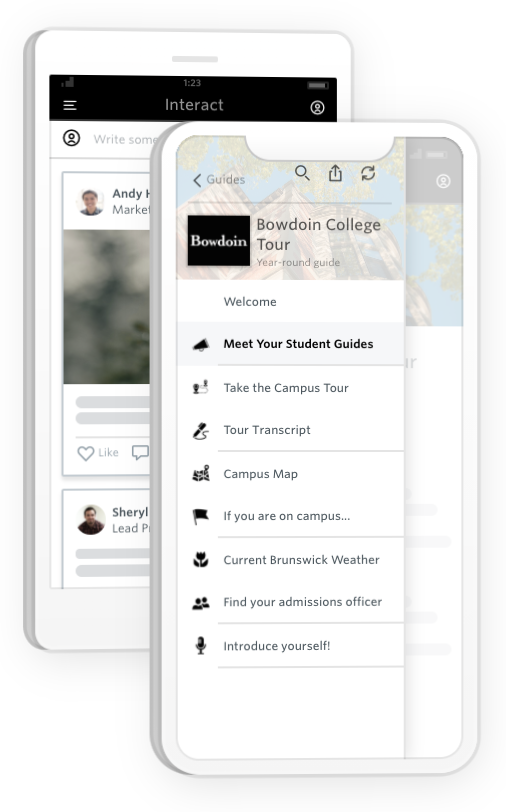 Whether you're here in Brunswick or visiting virtually, download this tour on your mobile device and listen along as ten of our student tour guides introduce you to life on campus.
Available on the App Store and Google Play.
Video tour
Hosted by two Bowdoin student tour guides, watch and listen as they traverse the complete on-campus tour route.

Self-paced virtual tours
Three tours are available: a campus overview, an arts showcase, and a look inside our athletics facilities.