Published May 12, 2020 by Roither Gonzales
Q&A with Guggenheim Fellow Tina Satter
Playwright Tina Satter '96 is on fire. Over just the past couple weeks, her Off Broadway debut production "Is This A Room" was named a 2020 New York Times Critics' Pick, scored four Lucille Lortel nominations, and five Drama Desk nominations—including Outstanding Director.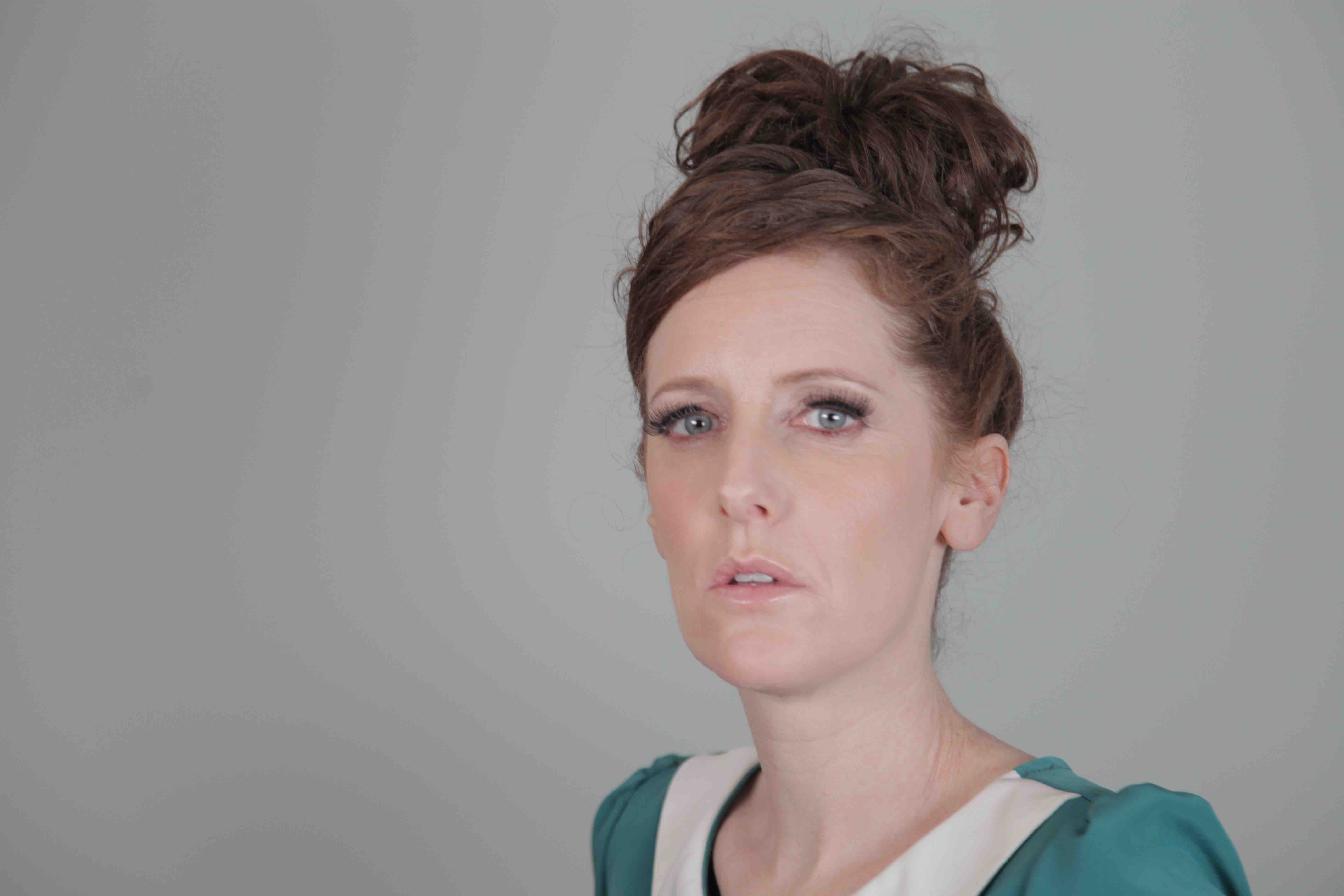 Satter also recently received the prestigious Guggeinheim Fellowship for Drama and Performance Art. This fellowship is especially competitive, and only 175 are chosen out of over 3,000 applications reviewed each year.
With all these accolades, it's fair to say that Satter, who is also the artistic director of the Obie-award winning theater company Half Straddle, is hitting her groove. In the following interview, Satter reflects on how her experiences have shaped her craft and what receiving the Guggenheim Fellowship means to her. 
How does it feel to be named a Guggenheim Fellow? What was the entire process like?
This is my first time doing it, which makes it especially exciting to receive it! It's been on my dream list, and for the past couple of years I've been telling myself to apply for the Guggenheim, and so this year I was very determined to do it, and I'm glad I did.
What specific project did you pitch for the Guggenheim?
Right now, I'm calling it Marlene and it's about women that live together in a house. It's interesting because it's the project that I was considering before I came upon the transcript of Reality Winners interrogation. So, I've been thinking about this project since 2017, and then I just pivoted towards "Is This A Room?"
It's inspired by a friend of mine named Heidi Hahn. She's a painter based in New York City. Her subjects are little abstracted, drippy looking women in domestic settings, and I found that I really related to them. When I first saw them, I felt like they were mini plays and that each painting had its own world. In my mind, I've been calling it a "domestic horror play." These women aren't all a family at all, but they somehow live like a family in a house. It's sort of funny, I started working on this project in 2017, wrote it in my application last summer, but it feels weirdly resonant now.  You know with everyone being inside their houses and the current moment of self-isolating and quarantine.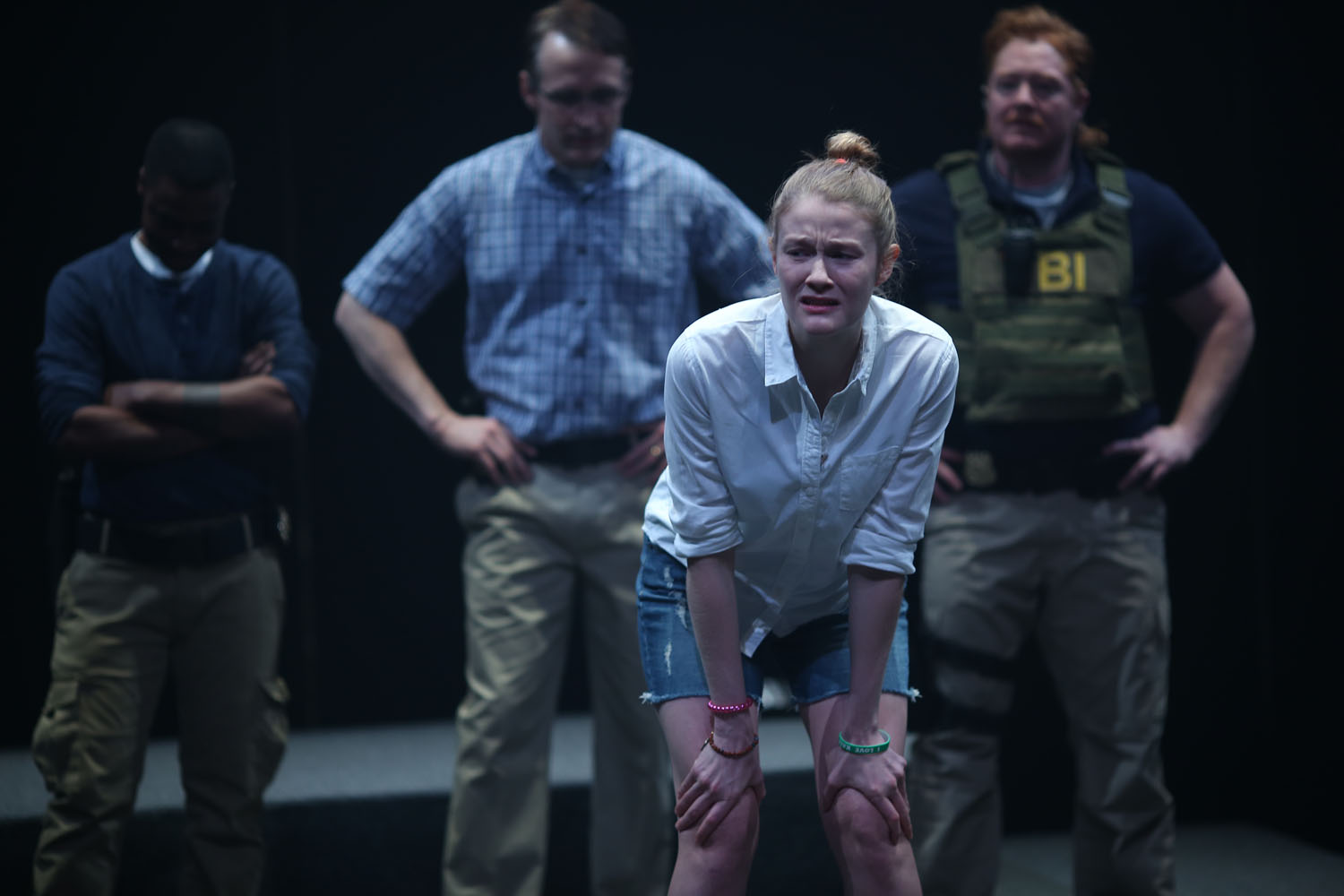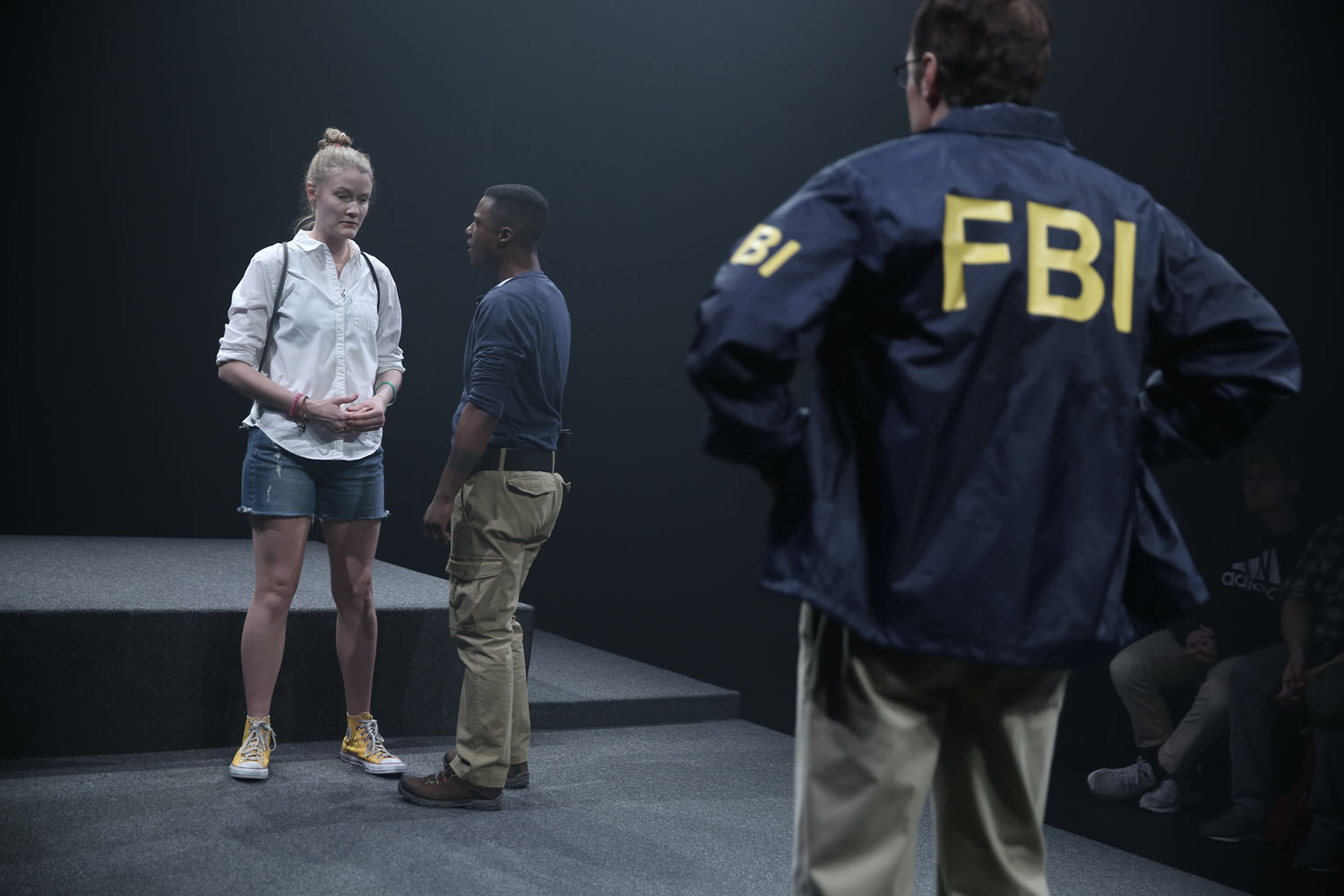 Is that how you would describe your other type of work? Is Marlene a sort of departure from your past work?
I'd describe my genre as experimental contemporary dramedies. They are always about a group of people in various configurations like a sports team, a band, or people who are together for one afternoon. I think I've had these instincts, and like I said, I think of this new play "Marlene" as a domestic horror play. I think I hope this play will still be funny, weird, and dark in unexpected ways.
How did you come to write these types of plays? How have your experiences influenced your writing?
I grew up in New England, well specifically New Hampshire, and then I went to Bowdoin. A lot of my work is very influenced by New England and my perception of domestic life. I also played field hockey at Bowdoin and that was my identity to myself at that time was a field hockey player. I've made several plays that draw directly on my experience playing field hockey at Bowdoin. So, there's some way that when I suddenly realized, "Oh, I'm a theatre maker!" and I went back to the places I had moved through, including Bowdoin, to draw details and feelings and ideas for stories.
How did you become a playwright?
I was not involved at theater at all at Bowdoin. I'm a late bloomer to working in theater. I'd been an English major, and I definitely knew I wanted to write. But six years after Bowdoin, I was living in Portland, Oregon and took an acting class out of an unknown low-level instinct. It's sort of this weird thing that happened where I moved towards theater. I became involved with this very cool experimental company in Portland called Imago. This experience was incredibly formative, and I realized that I wasn't a good actor, and moreover, I didn't even really like it. But I really like this creating of these lives, actions and words, and putting that on stage and framing it, that became really interesting to me. And then I started to read more about especially about contemporary avant-garde American theater makers and it slowly built from there.
Do you have any advice for people who are trying to get into the field or trying to do something similar?
I think the advice I usually give is write. Even if you write a 10-minute play, try to share it with some people and read it somehow, like, it's an accident that could be kind of fun. Just start little projects. They don't have to be big scale, almost all of my projects came out of doing a small thing that bang grew because the small thing was like what I was able to do at a given time because of money or time. I was able to make a 10-minute piece, and then that became a bigger piece.
And then my other advice is keep your eyes and ears open and respond to people's work. Keeping your inspirations and knowing why you're inspired by them is super helpful. Look at the places where your role models have done their work. Where did they go to grad school? Did they go to grad school? Keep your eyes open to the artists around you that you feel any drawn to. It's about finding the people you find meaningful, and though you may later say "Oh, I no longer want that kind of trajectory," it's still very helpful. It gives you guidance about how to break into this field and the tiny little steps you can take. It's mostly just about making something and then sharing it at any level and then it goes from there.