Events
Welcome to the Bowdoin Department of Theater and Dance Events Page, where you can view our streaming offerings.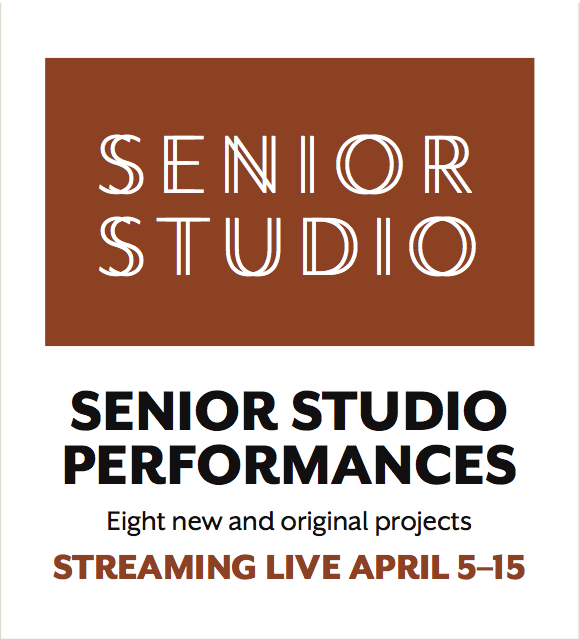 Now through April 15!
Original Projects
by AJ Jackson, Jessica Speight, and Spencer Wilkins
AND
finally watch our 2020 projects by Tori Clarke, Caroline Farber, Lucia Gagliardone, Sebastian Hernandez, and Ian Stewart!
PERFORMANCE SCHEDULE
All performances at 7pm ET
TUE 4/6    SLAYERS
Written and performed by AJ Jackson '21
WED 4/7    HONEY I'M HOME
A reading of a new play by Tori Clarke '20 and Caroline Farber '20
Directed by Sally Wood
THU 4/8    WALDO
A reading of a new play by Spencer Wilkins '21
Directed by Lou Sydel '22
MON 4/12    CONTENTS UNDER PRESSURE
A reading of a new play by Sebastian Hernandez '20
Directed by Cait Robinson '09
TUE 4/13    THE ADORATION OF ANIKKA
A reading of a new play by Jessica Speight '21
Directed by Holden Turner '21
WED 4/14    THE FOLDING
A new dance piece by Lucia Gagliardone '20
THU 4/15    CRASH TEST
A reading of a new play by Ian Stewart '20
Directed by Daniel Burson