National Fellowships
At Bowdoin, we believe that the process of applying for a nationally competitive fellowship can be transformative and as important as the outcome.
The term "national fellowships" describes a broad category of awards that students can apply for and, if they are successful, use to support a myriad of experiences. The possibilities are endless, but a few examples include supporting graduate study, teaching English or undertaking independent research in a foreign country, and traveling the world exploring a topic in which you are passionately interested.
The Office of Student Fellowships and Research will guide you through an application process that will prove to be a meaningful learning experience.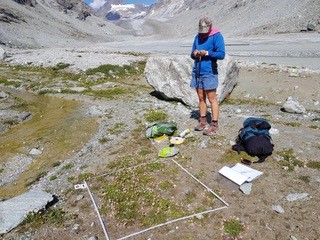 We will support you through the rigorous self-assessment and reflection needed to write a strong personal statement and project description, both required by every national fellowship application. If you are willing to commit the time and energy to your national fellowship application, you will learn about yourself, gain the ability to persuasively articulate your strengths and future plans, and strengthen your presentation skills. Regardless of where your life takes you after Bowdoin—graduate school, an internship, paid employment, or a national fellowship—these skills will serve you well.
We invite you to visit our "Getting Started" page, explore our website, and then schedule a meeting so we can talk about which national fellowships might be a fit for you!