Riley Research Awards
The Riley Research Awards, established by a gift from Matilda and John Riley, promote the education of students in sociology through engagement their own independent research.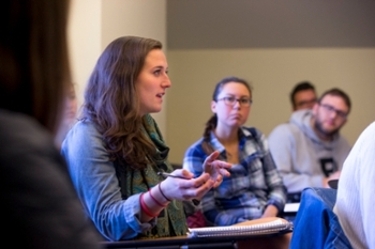 The Riley Research Awards are intended for major projects occurring over the summer. Sociology majors and minors who have developed projects of 4-10 weeks duration that take place during the summer months may apply for a Riley Research Award. Riley Awards will range from $2,040 to $5,100 based on a weekly stipend of $510. Additionally, students may request additional research-related funds of up to $500. Students can also apply for funds to cover travel, room and board, and other research costs.
How to Apply
Applications for the Riley Research Awards are due
by 5:00 pm on April 7, 2023
.
Complete grant applications should be emailed to Lori Brackett at lbracket@bowdoin.edu.
Applicants should list their last name and the grant name in the header of the email. Incomplete applications will not be considered. 
Awards are made on the basis of the quality and feasibility of the project as described in the narrative section of the proposal, the project's relevance to the applicant's course of study and academic goals, the applicant's preparation to carry out the project, the applicant's academic record, and the faculty mentor's recommendation.
Only Sociology majors and minors can apply for the award. 
Graduating seniors are not eligible to apply for Riley awards.
The awarded funds may not be used for tuition for summer school or language courses.