Associate Professor of Neuroscience and Psychology
As a cognitive neuroscientist I am broadly interested in examining the neural substrates of cognition.  I teach classes in cognitive neuroscience and memory, with the goal of teaching students about how people think and how to think like a scientist.
I study the neural processes involved in higher-level cognition, including executive functioning and episodic memory. Specifically, my research has examined (1) the neural processes supporting executive functions, (2) the neural processes supporting episodic retrieval, and (3) how neural processes interact for top-down control of episodic retrieval. My research has addressed these topics through behavioral and neuroimaging (electroencephalography (EEG), event-related potential (ERP), and functional magnetic resonance imaging (fMRI)) methods. This research has shown how multiple brain systems process information and interact to perform rich cognitive abilities.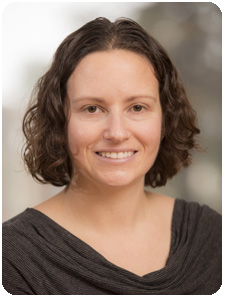 Education
Post-doctoral Education, Cognitive, Linguistic, and Psychological Sciences, Brown University, 2010-2013
PhD, Cognitive Science, Neuroscience, and Psychology, University of Colorado-Boulder, 2010
MA, Psychology, University of Colorado-Boulder, 2006
BA, Psychology and Anthropology, University of California-Berkeley, 2003