Published October 25, 2018 by Tom Porter
Six Women Scientists Receive Prestigious External Grants in Spring Semester
Sizable grants were awarded to pursue research in the areas of biology, chemistry, oceanography, neuroscience, and anthropology. Dean for Academic Affairs Elizabeth McCormack said it's been a banner year for the College.
It's a well-known fact that women professors are underrepresented in the STEM fields. Women submit fewer applications for federal grants relative to their male counterparts, and some research also suggests a gender bias continues to operate in the way some science research grants are awarded. All of which makes last semester's achievement by a handful of Bowdoin scholars all the more remarkable. No fewer than six female faculty members received sizable awards to pursue research in the areas of biology, chemistry, oceanography, neuroscience, and anthropology. Dean for Academic Affairs Elizabeth McCormack said it's been a banner year for the College.
"We have amazing faculty across the board here at Bowdoin," she said, noting that the success rate for faculty receiving grants and awards during the 2017-18 academic year was 44 percent, almost double the norm.  "Such external recognition and support speaks to the superb faculty scholarship and creative engagement that is happening here," said McCormack.
"This success is exemplified so well by those women faculty members who have recently garnered prestigious external awards to support their scholarship. Congratulations to each of these outstanding women for their success and the impact they are having on their fields." she added.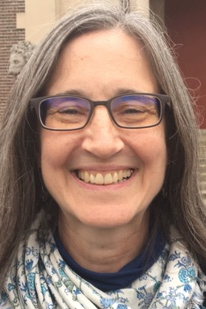 Sara Dickey  (Sociology & Anthropology) was awarded a grant from the National Science Foundation for her research project entitled "Managing the Honor and Stigma of Disjunctive Identities: Nadar Uravinmurai Associations and 'Cultural Improvement' in South India."
My interest in what I call "disjunctive identities" was planted during a conversation in 2009 with my friend Murugan, then a 35-year-old videographer in the South Indian city of Madurai. Murugan was faced with an agonizing dilemma: whether to agree to succeed his father as the "god dancer" in their ancestral temple. To agree would honor his father and their lineage, but put his livelihood at risk. He had always been a dutiful son, but now he said he just feels too modern. Modernity is a sign of middle-class status, which won him clients, while the wild possession rituals of the god dancers were the antithesis of the middle-class, upper-caste values of self control. Doing this could risk his livelihood. 
Murugan's dilemma is mirrored by his community at large. He is a Hindu Nadar. Nadars are one of the lowest ranked castes, but among the wealthiest groups in Madurai—a highly unusual correlation. Nadar organizations called uravinmurai ("local associations") are very important to the community and all Hindu Nadar households belong to several uravinmurai. The struggle faced by these uravinmurai is how to balance tradition with modernity when it comes to promoting the welfare of the caste members. Should they, for example, use their funds to build hospitals or schools,  or to provide lavish rituals to honor a deity?  My research will focus on the Nadar uravinmurai in Madurai, examining their histories, internal debates, and decision-making processes.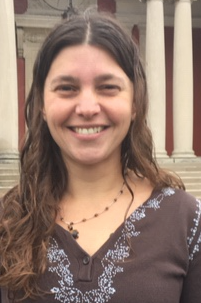 Danielle Dube (Chemistry and Biochemistry) and her collaborator from UNC Charlotte were awarded a grant from the National Institutes of Health for their research project entitled "Deciphering Helicobacter pylori's glycocode: uncovering and harnessing drug targets."
Antibiotic resistant bacterial pathogens cause more than two million new infections and 23,000 deaths each year in the US, indicating the ineffectiveness of our existing arsenal of antibiotics. Even when antibiotics are effective at eradicating infection, most are inherently nonspecific for pathogens and have unintended consequences on our beneficial bacteria. The sugar-coated proteins that coat the surface of bacteria are intriguing targets for the selective treatment of bacterial diseases, as they contain rare sugars that are expressed on a small number of disease-causing bacteria, are absent from human cells, and are frequently linked to the bacteria's ability to cause disease.
Despite the importance of these structures in infection and disease, the systematic study and inhibition of the biological machines that makes these structures is challenging due to their utilization of rare sugars and their production of products that are refractory to traditional sugar analysis. The deployment of chemical tools that facilitate the study and inhibition of bacterial glycoprotein biosynthesis is a crucial step toward inactivating pathogens based on their distinctive sugars and is the goal of my lab's work.
Anja Forche (Biology) and her collaborators from Worcester Polytechnic Institute and the Pacific Northwest Research Institute were awarded a grant from the National Institutes of Health for their research project entitled "Role of genome plasticity in Candida albicans host-pathogen interactions."
How does fungal cell shape affect interactions with its host? That's the question I'm pursuing. The Forche lab studies the microscopic fungus Candida albicans, which lives on and within humans and warm-blooded animals as part of their microbiome. It is an opportunistic fungus and can cause life-threatening infections in people with crippled immune function due to serious illness. One of our major goals is to understand how C. albicans responds to external stressors, particularly when it is exposed to the multitude of stressors within its host.
Previous funding from the National Institutes of Health (NIH) has allowed us to analyze hundreds of fungal cells that were recovered from mouse hosts after one infection cycle. One striking observation was that many of these cells either lost the ability to shift from an oval cell shape to an elongated, thread-like cell shape, or were locked in one or the other. Importantly, the ability to shape-shift is crucial for this fungus to invade host cells and cause the most serious forms of disease.
Our most recent NIH funding will allow us to continue our cutting-edge research to understand interactions between Candida albicans and its host. We will study the ability of these fungal cells to shape-shift under different conditions, identify the underlying genetic base for the differences in shape-shifting ability, and study how the host recognizes and responds to these specific cell shapes and differences in shifting ability.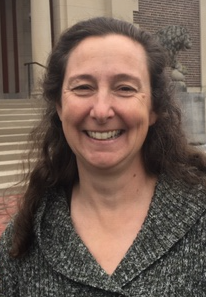 Hadley Horch (Biology and Neuroscience) was awarded a grant from the National Science Foundation for her research project entitled "RUI: Adult Compensatory Plasticity in an Invertebrate Sensory System."
One of the most important questions in neuroscience is how flexible nervous systems remain as they age. In young organisms, nervous systems can change their shape and their function, while older nervous systems tend to be less flexible. This research tries to understand how adult neuronal connections in the cricket are able to regrow and rewire after injury. This, unusual, flexible growth results in functional recovery of hearing, but results vary among individual crickets.
The goal of this project is to understand how this growth happens in the adult, and to explain the variability in functional recovery among individuals. Because these same or similar mechanisms exist in a wide variety of organisms, what is learned from these cricket experiments will be generally applicable to circuits in other organisms. Hopefully a deeper understanding of this flexibility in the cricket can be used to promote functional recovery after nervous system trauma in other organisms.
Undergraduates will be active participants in the proposed scientific research, and a special effort will be made to identify, support, and retain students from underrepresented groups. In addition, the principal investigator (i.e. me) and her students will participate in annual STEM outreach activities at local elementary schools and with Wabanaki middle school students, widening the societal impact of the funding.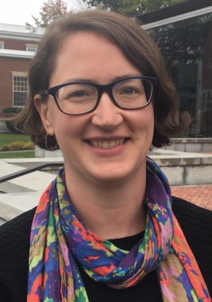 Michèle LaVigne (Earth and Oceanographic Science) is leading a multidisciplinary initiative, with assistance from Associate Professor of Biology David Carlon and Brittany Jellison, Bowdoin's new Doherty Marine Biology Postdoctoral Scholar. LaVigne also worked with collaborators from Hamilton College, Iowa State University, Claremont McKenna and the UK's Bristol University. They received an award from Maine Sea Grant for their project entitled "Applying Paleoceanography to Policy: Unlocking historical coastal pH baselines from long-lived shells and skeletons."
With a total economic value of over a billion dollars, Maine's commercial shellfish industry is one of our state's most valuable economic assets. The health of this industry, however, is threatened by rising levels of carbon dioxide, which not only raise global temperatures, but also increase ocean acidity. This lowers pH levels in the ocean and decreases the aragonite saturation state. Calcifying mussels, clams, and oysters are particularly sensitive to this, given that calcium carbonate shells dissolve more readily in acidic seawater.
To help management agencies understand and more effectively tackle ocean acidification, scientists need to develop more detailed information about the historical baseline of acidity levels in coastal Maine waters. The goals of the research are to quantify modern pH baselines and variability, to use data from environmental archives to quantify paleo-pH variability prior to human influence, and to study the impact of this variability on commercially-relevant shellfish today. The results of this project should address the management-relevant information gap described above.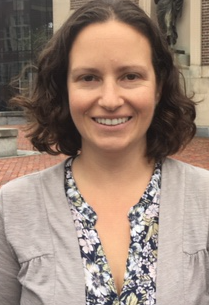 Erika Nyhus (Neuroscience and Psychology) was awarded a grant from the National Institutes of Health for her research project entitled "Identifying the role of theta oscillations in the transient network dynamics involved in episodic memory." 
Episodic memory is a complex cognitive function that involves many interacting brain regions and allows us to store the content of experience that can be retrieved later. But little is known about the mechanism by which these brain regions interact.  It has been suggested that neural oscillations provide the means by which brain regions transiently interact to perform cognitive tasks. Although recent research using electroencephalography (EEG) has demonstrated that neural oscillations in specific frequency bands, such as theta (4-8 Hz) frequency, correlates with memory performance, the transient network dynamics have not been specified and it is not clear whether theta oscillations play a causal role in information processing in episodic memory systems.
The objective of this grant is to establish the transient network dynamics and a causal role of theta oscillations in episodic memory. Based on preliminary data, the central hypothesis is that there is transient directed information flow from left inferior parietal cortex (IPC) to right dorsolateral prefrontal cortex (DLPFC) and that non-invasive brain stimulation at theta frequency will lead to changes in oscillatory dynamics and improved memory performance.  This funding will support the purchase of equipment and other expenses related to conducting the research and will support one Postdoctoral Research Associate and three undergraduate student research assistants each year for three years.