Published August 05, 2022 by Rebecca Goldfine
Students Serve the Common Good in Partnership with Local Organizations
Students who received community and environmental fellowships from Bowdoin this summer interned at Maine nonprofits and in town offices. In different ways, they assisted with public projects—from land conservation to affordable housing—to improve the lives of others.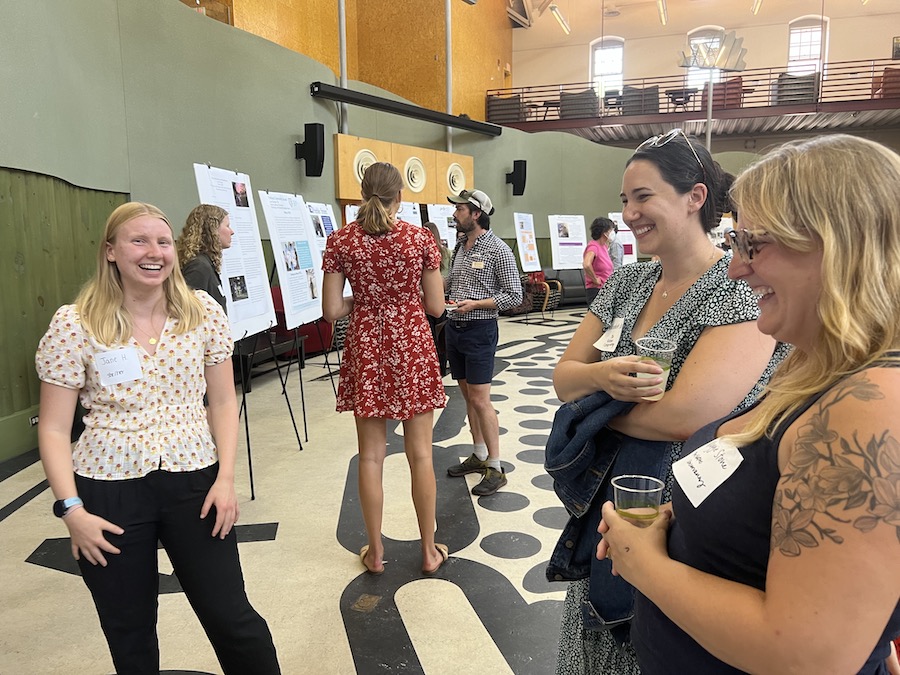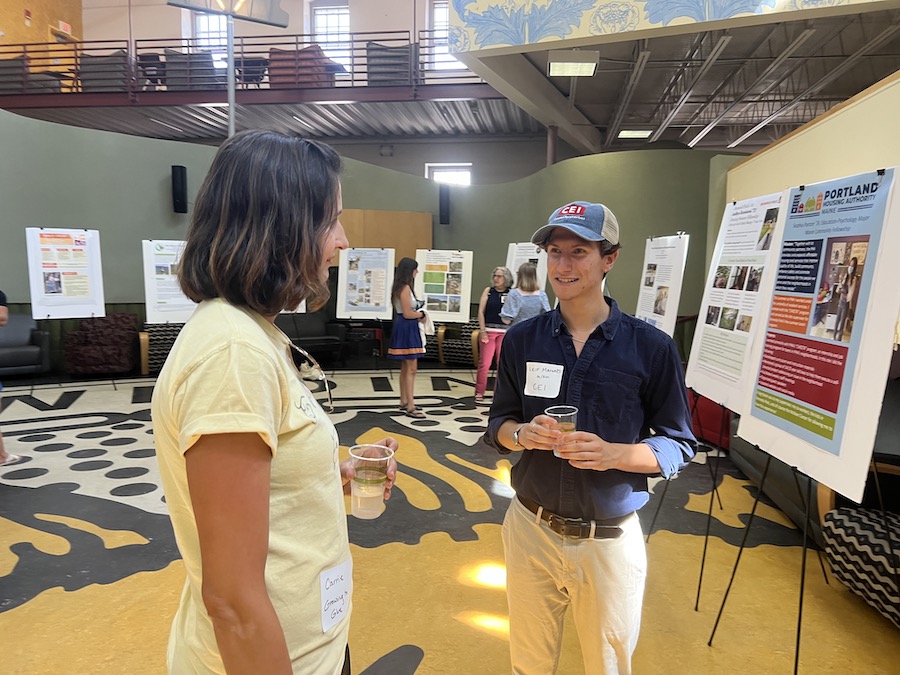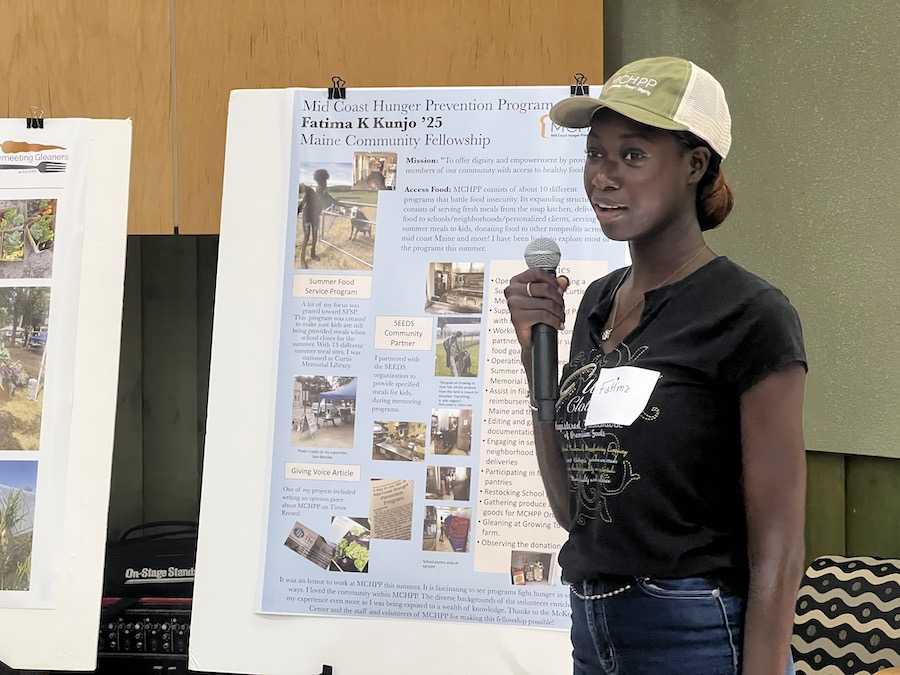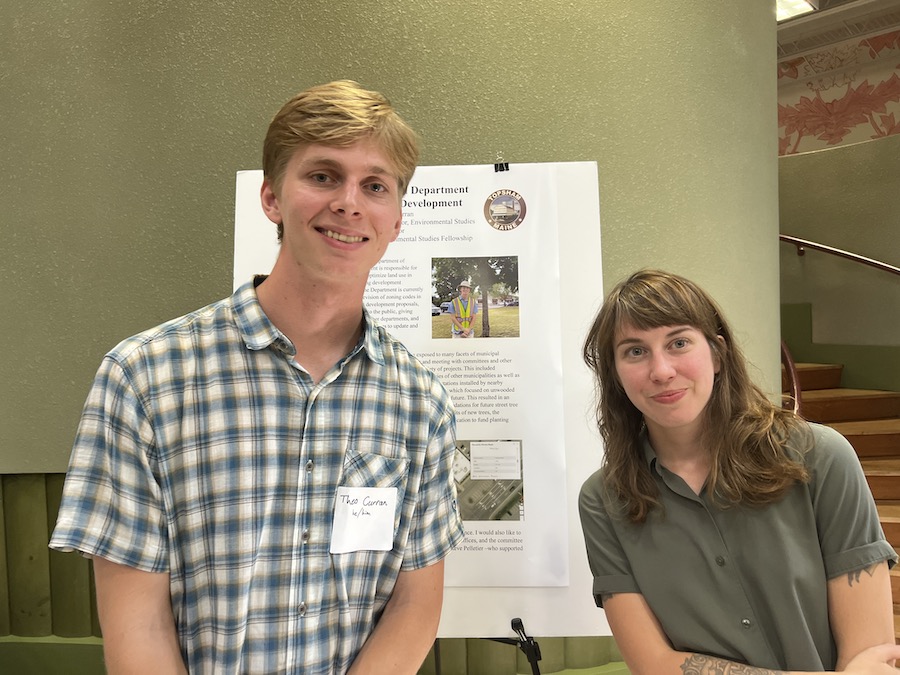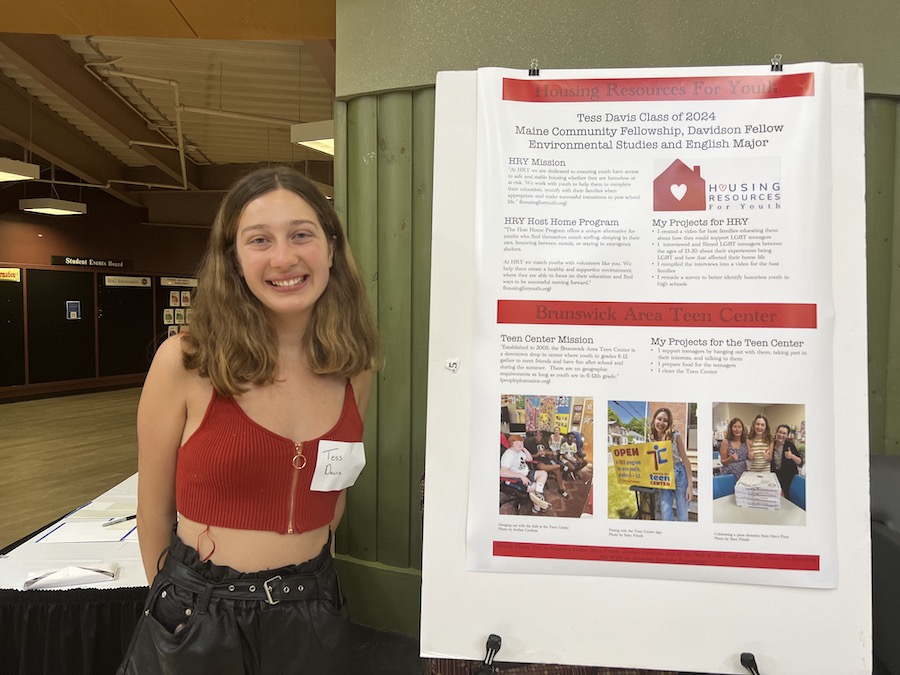 Theo Curran '23, an economics and environmental studies major, received a Kappa Psi Upsilon Maine-based Environmental Fellowship to intern with the town of Topsham's planning department. When asked what drew him to the opportunity, he answered: "I saw that environmental studies was offering Maine-based fellowships, and it seemed like a cool opportunity to have a better connection with the community."
Over the summer, he worked on a number of different projects, from completing a tree survey to researching electric vehicle chargers. "It showed me how decisions are made and what happens behind the scenes," he added.
Tess Davis '24, from Dillon, Montana, received a Maine Community Fellowship to work with Housing Resources for Youth, which provides shelter for homeless youth, and the Brunswick Area Teen Center. "I've always been interested in teenagers and enjoy working with them," she said. Plus, "it's so important and fun to work in the community, to go out and meet people of all ages and backgrounds."
---
The Maine Community Fellowship program, run by the McKeen Center, provides students the opportunity to work and serve in the local community by way of a placement in a specific organization to address community issues while strengthening campus-community partnerships.


Students who receives the Denning Summer Fellowship, named in honor of Safe Passage founder Hanley Denning '92, work around the US on issues they are passionate about and bring those experiences back to Bowdoin in an academic context.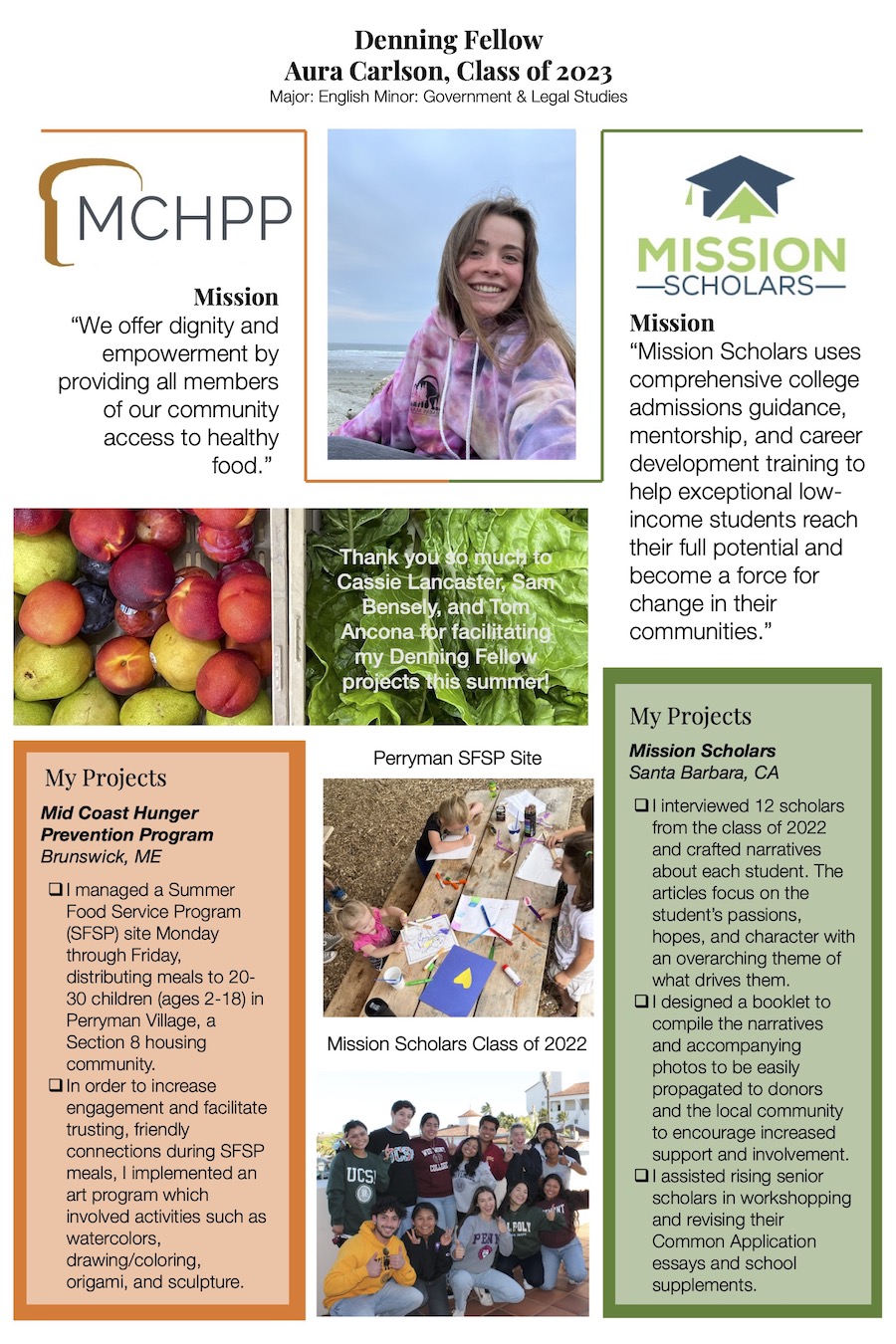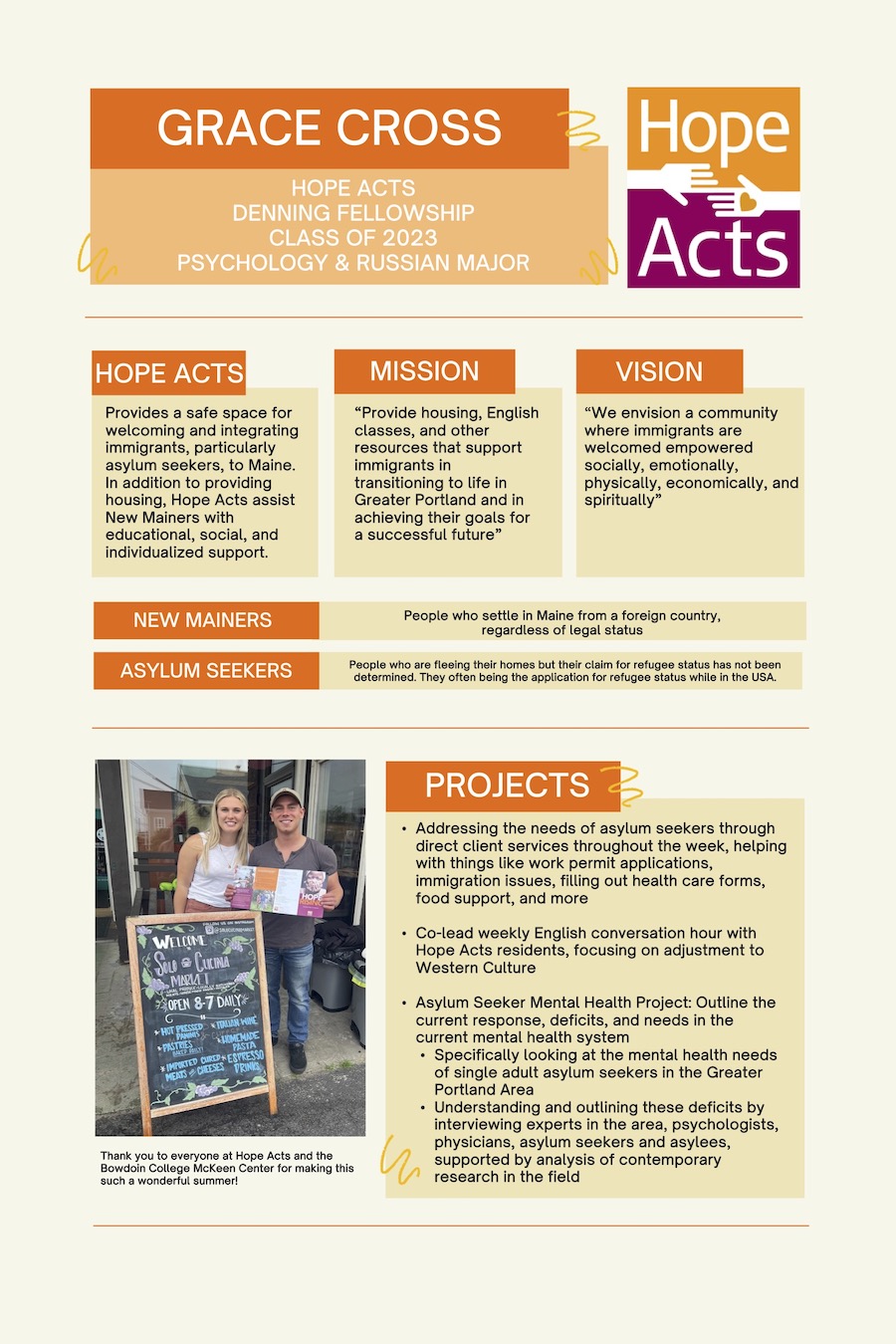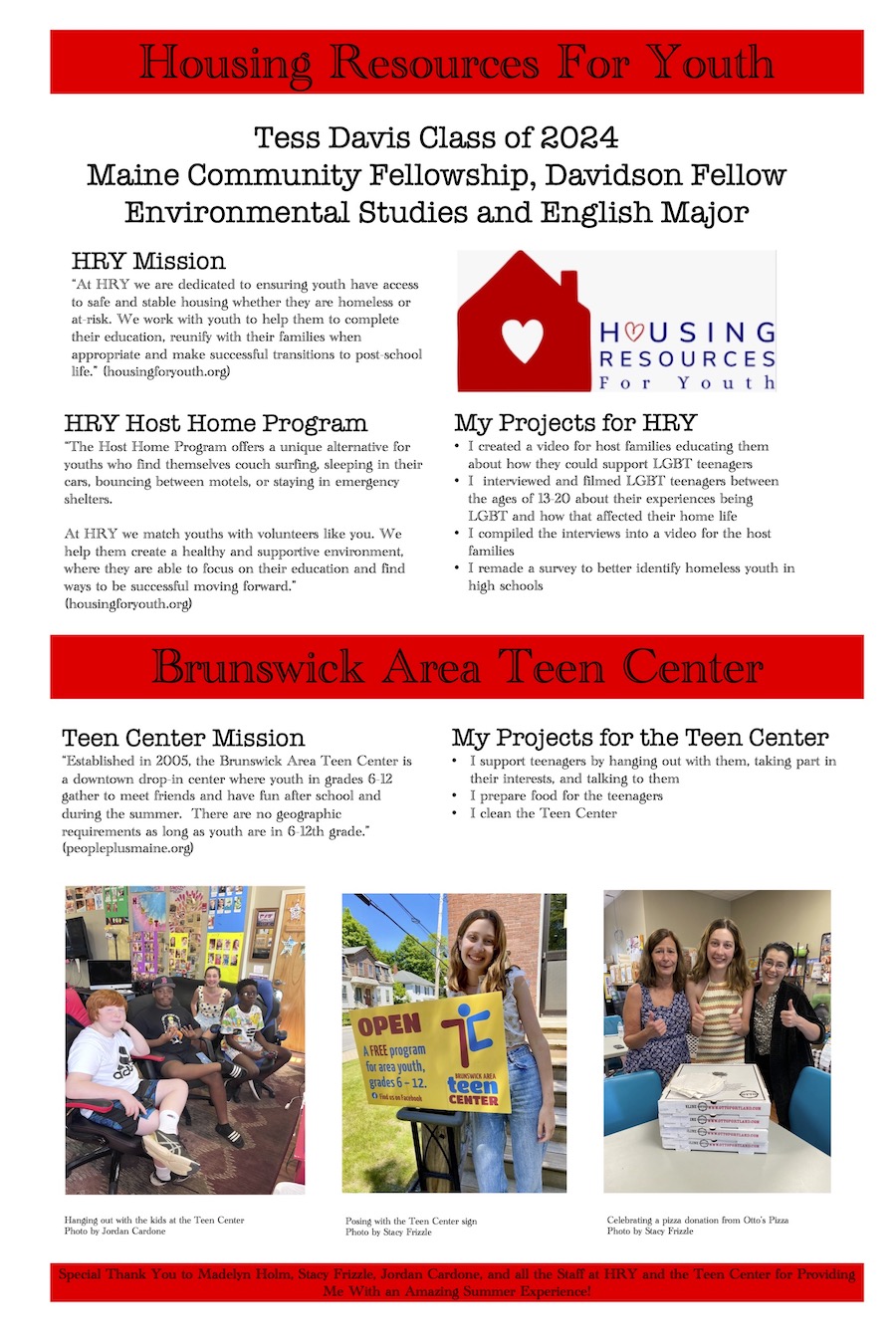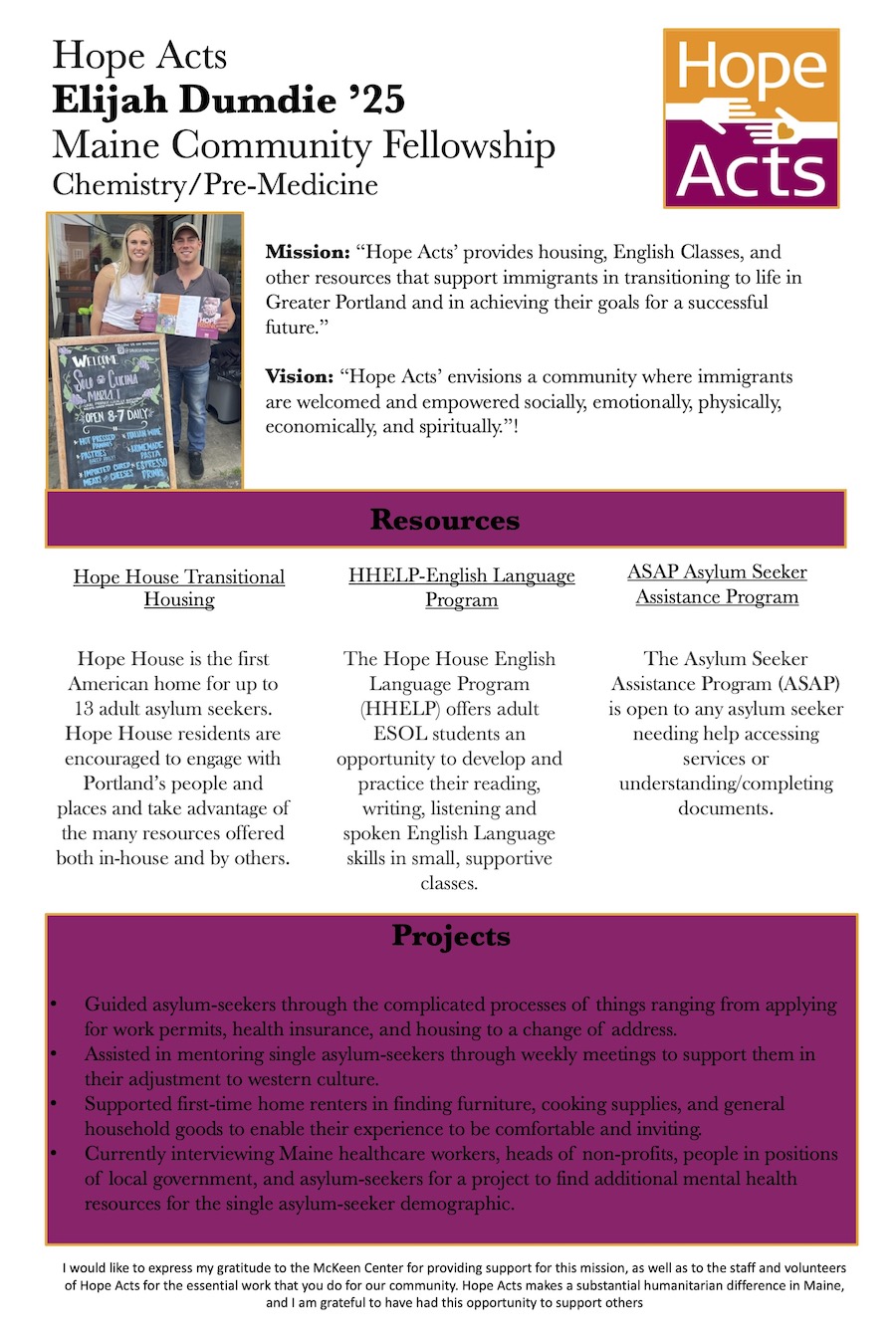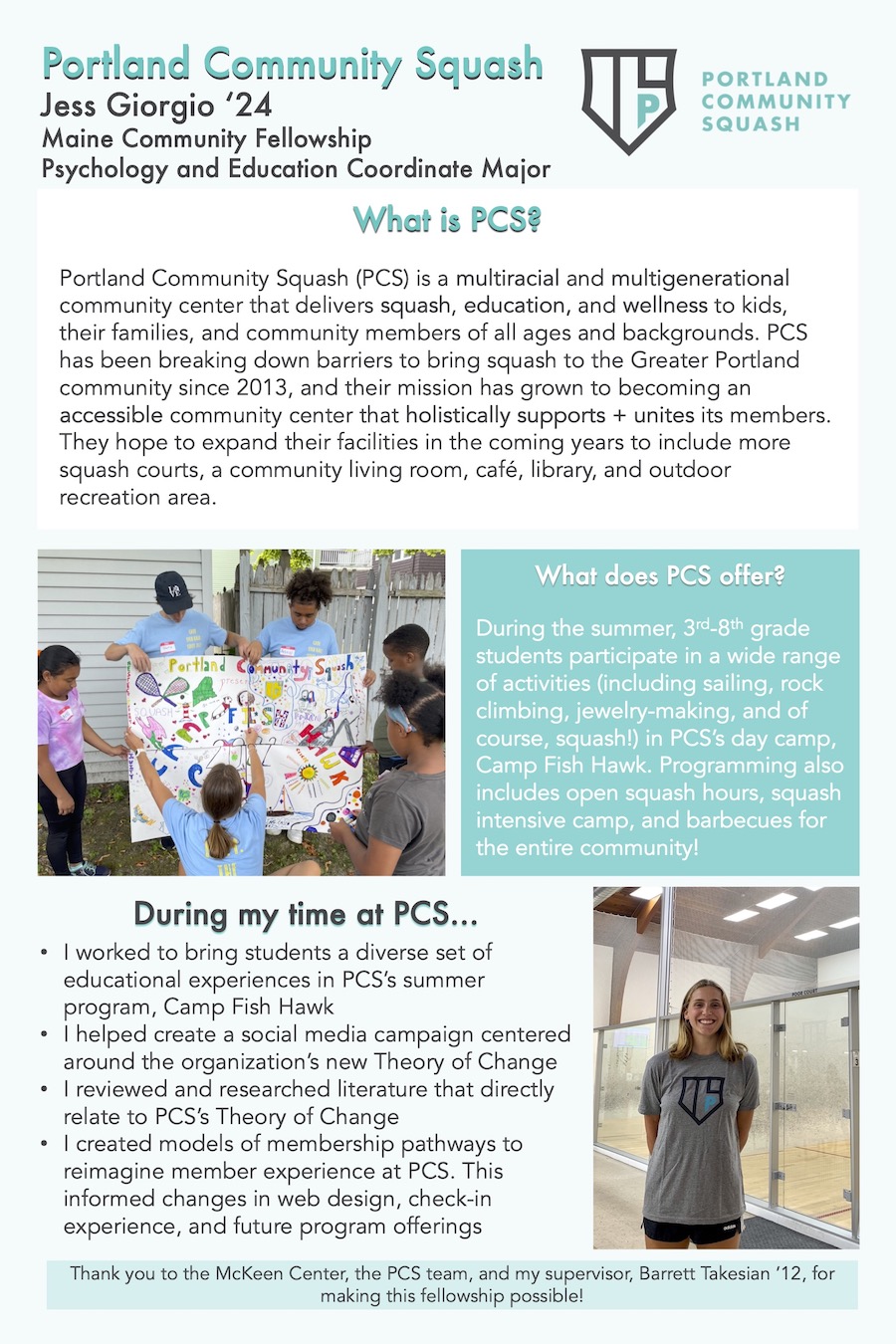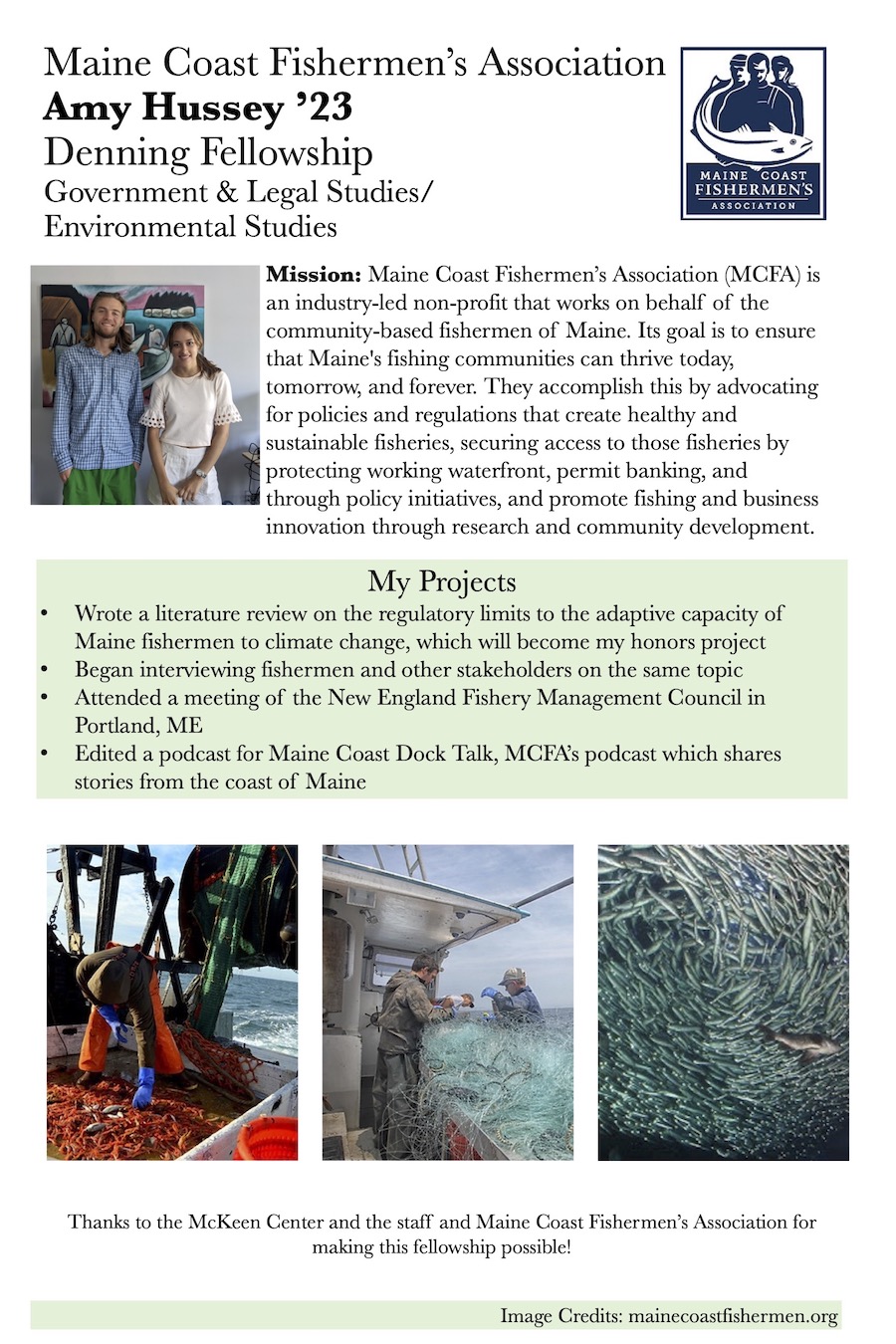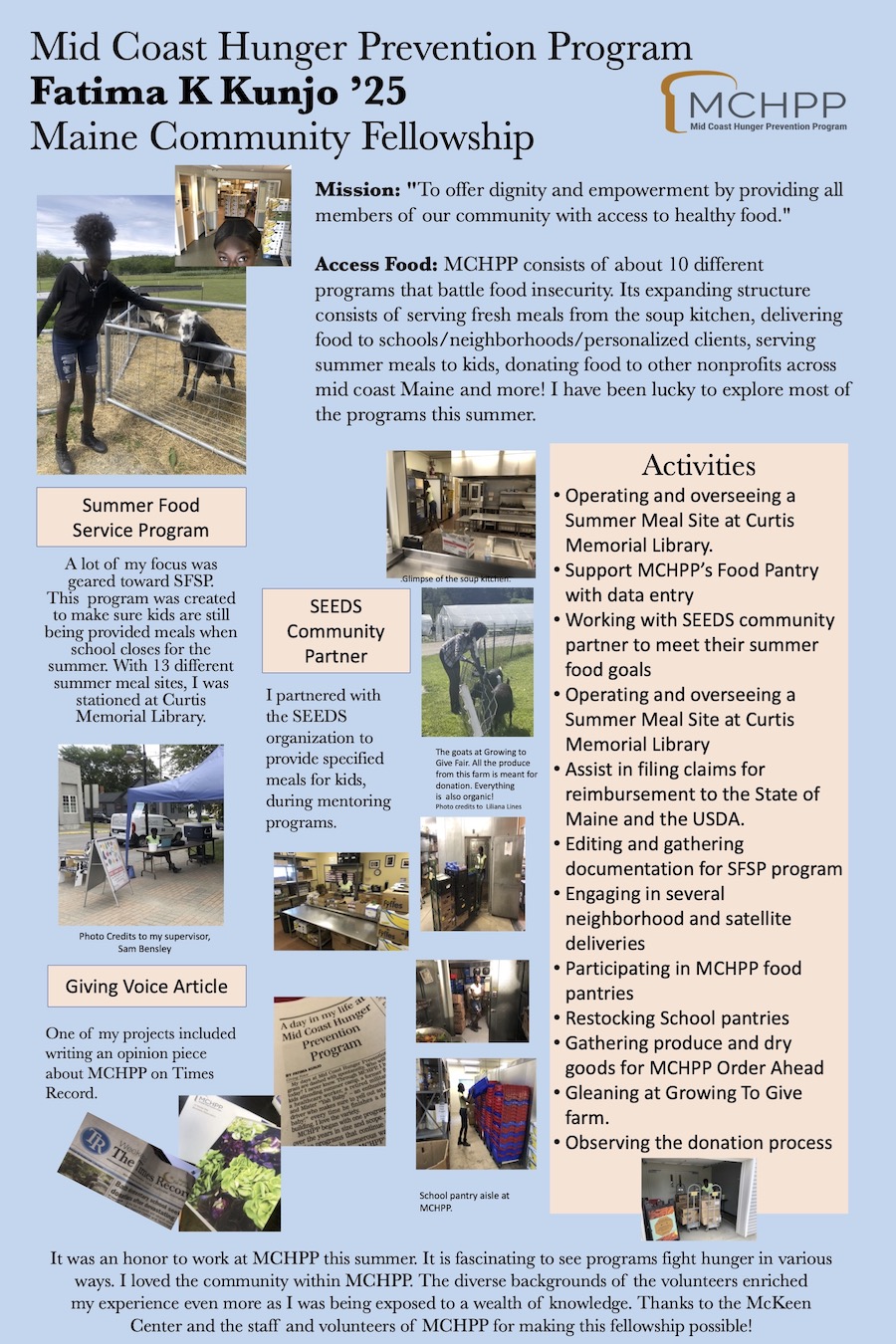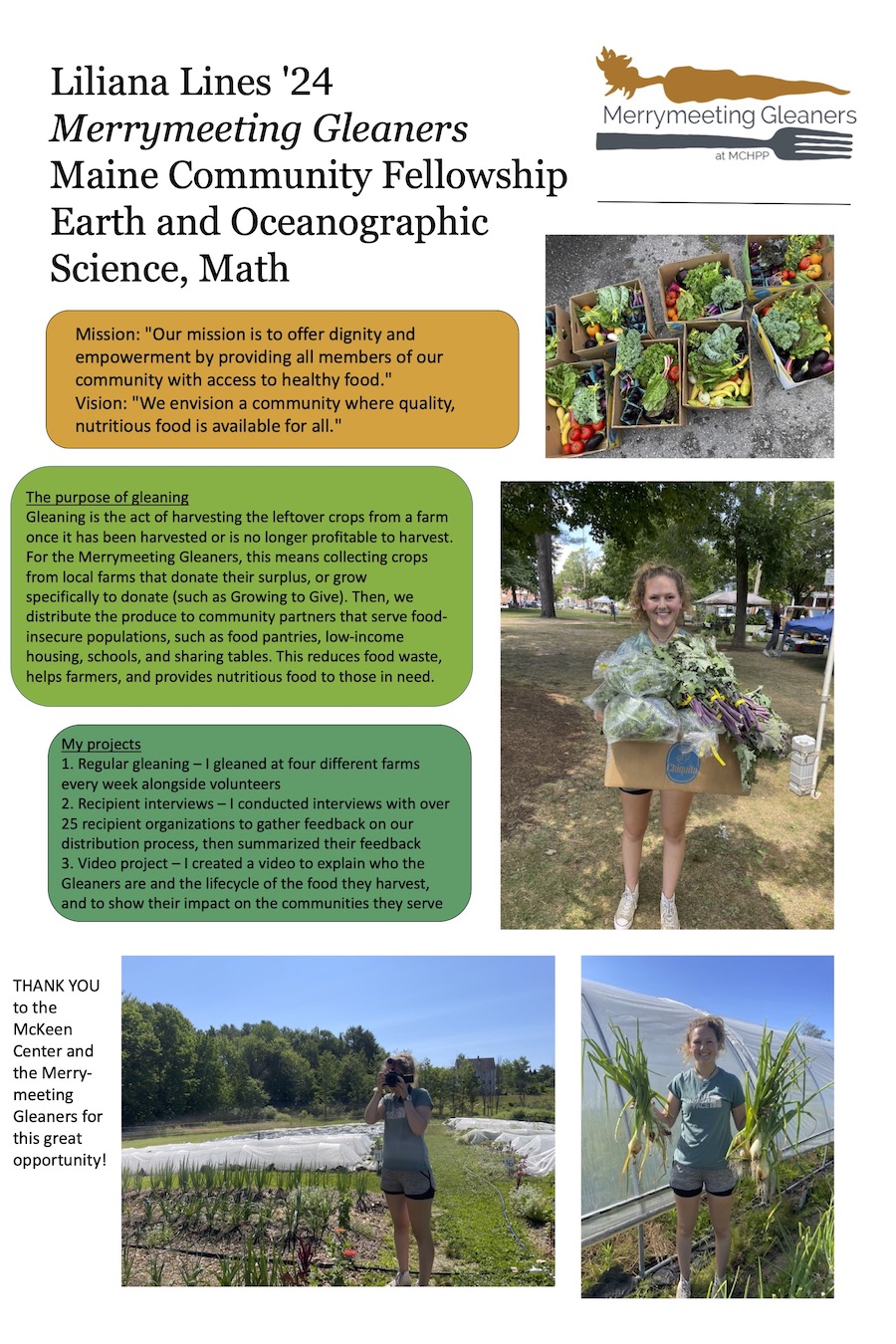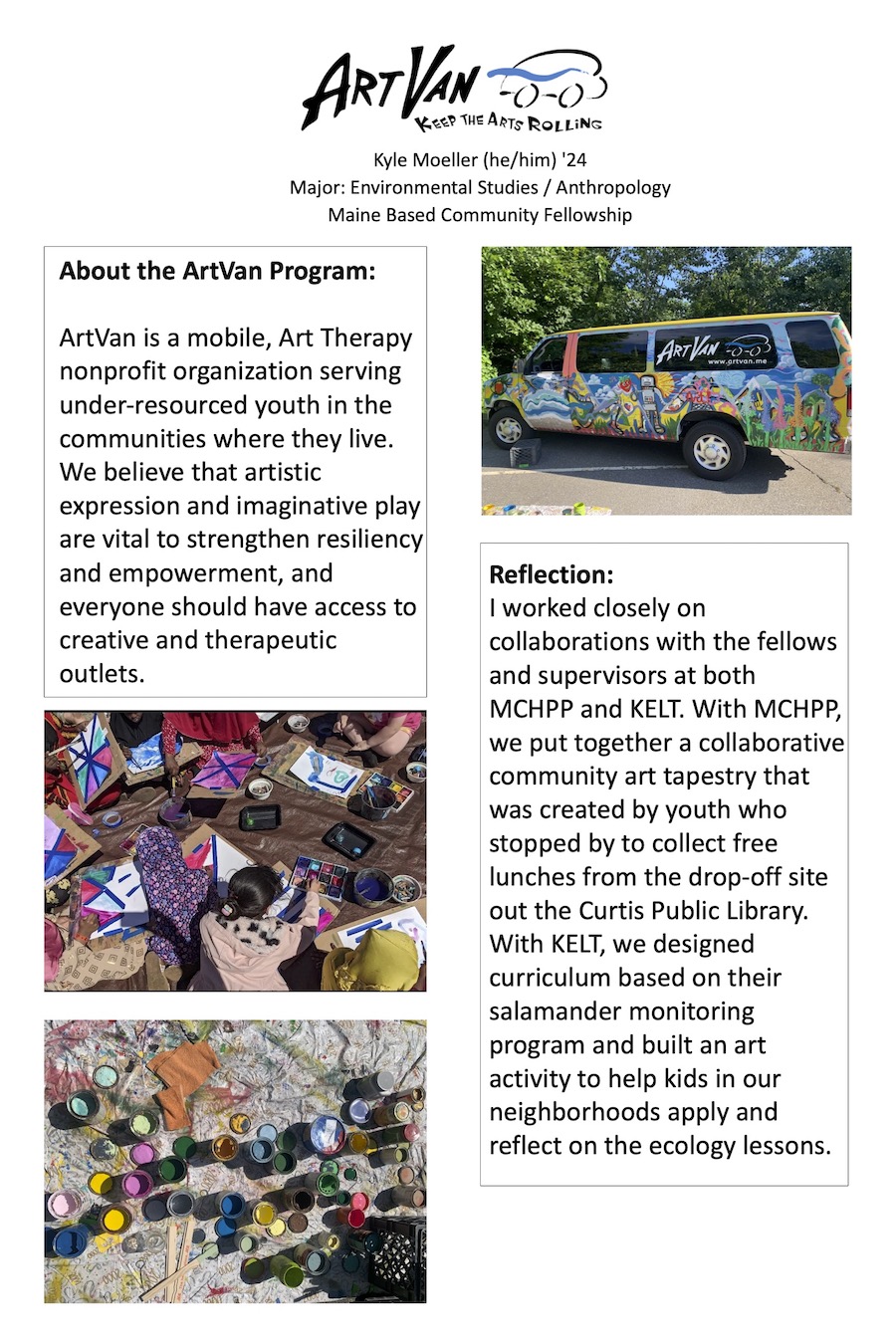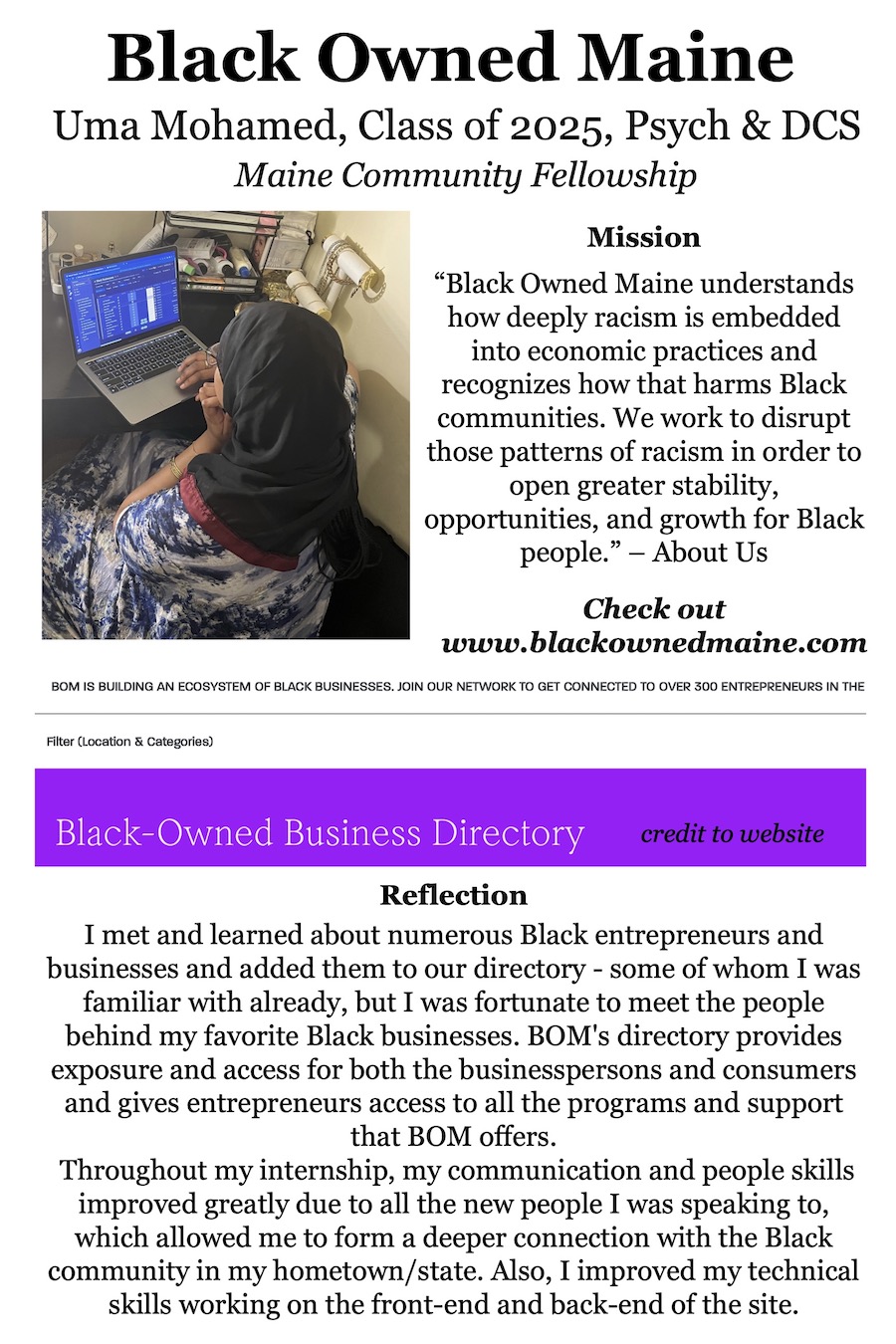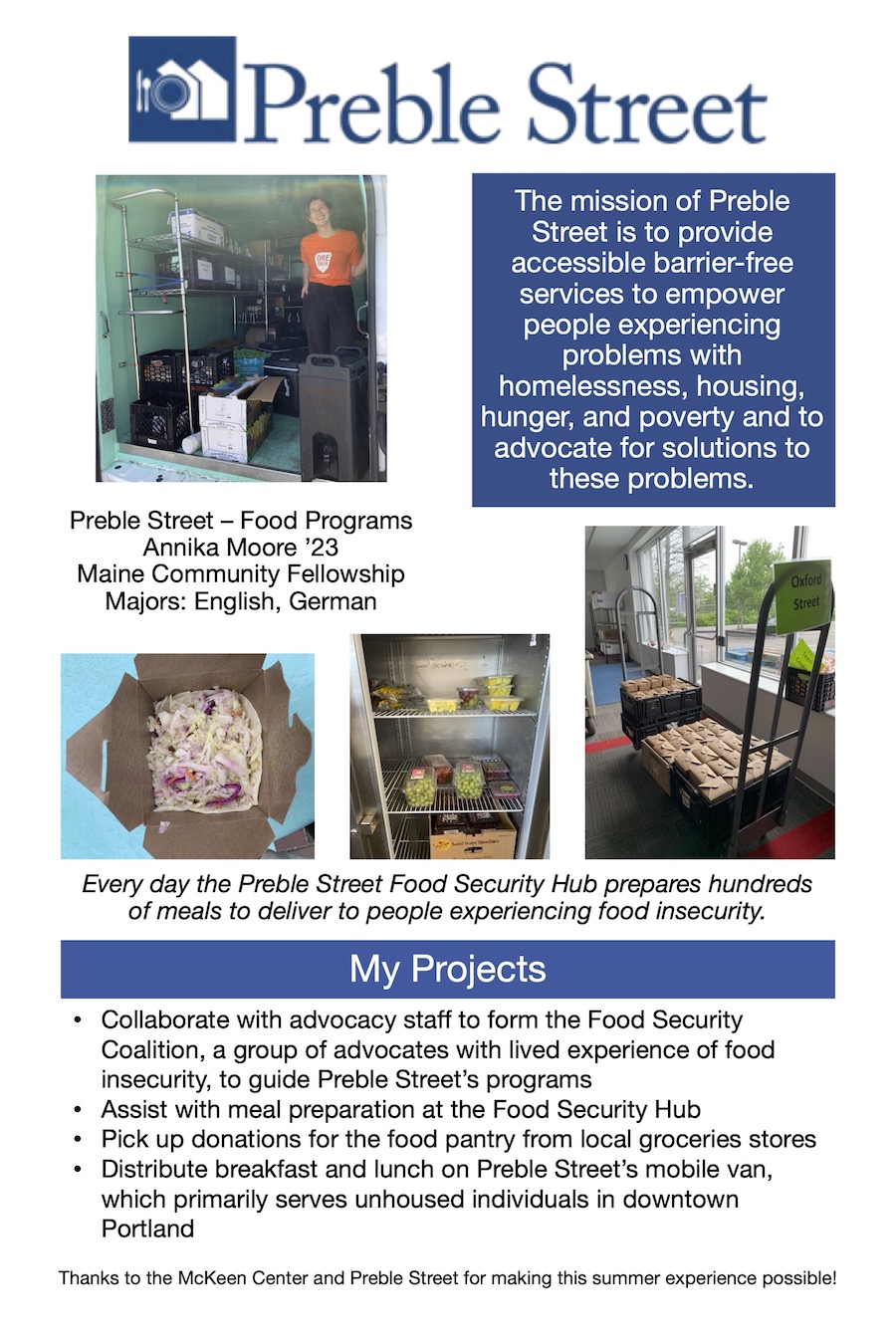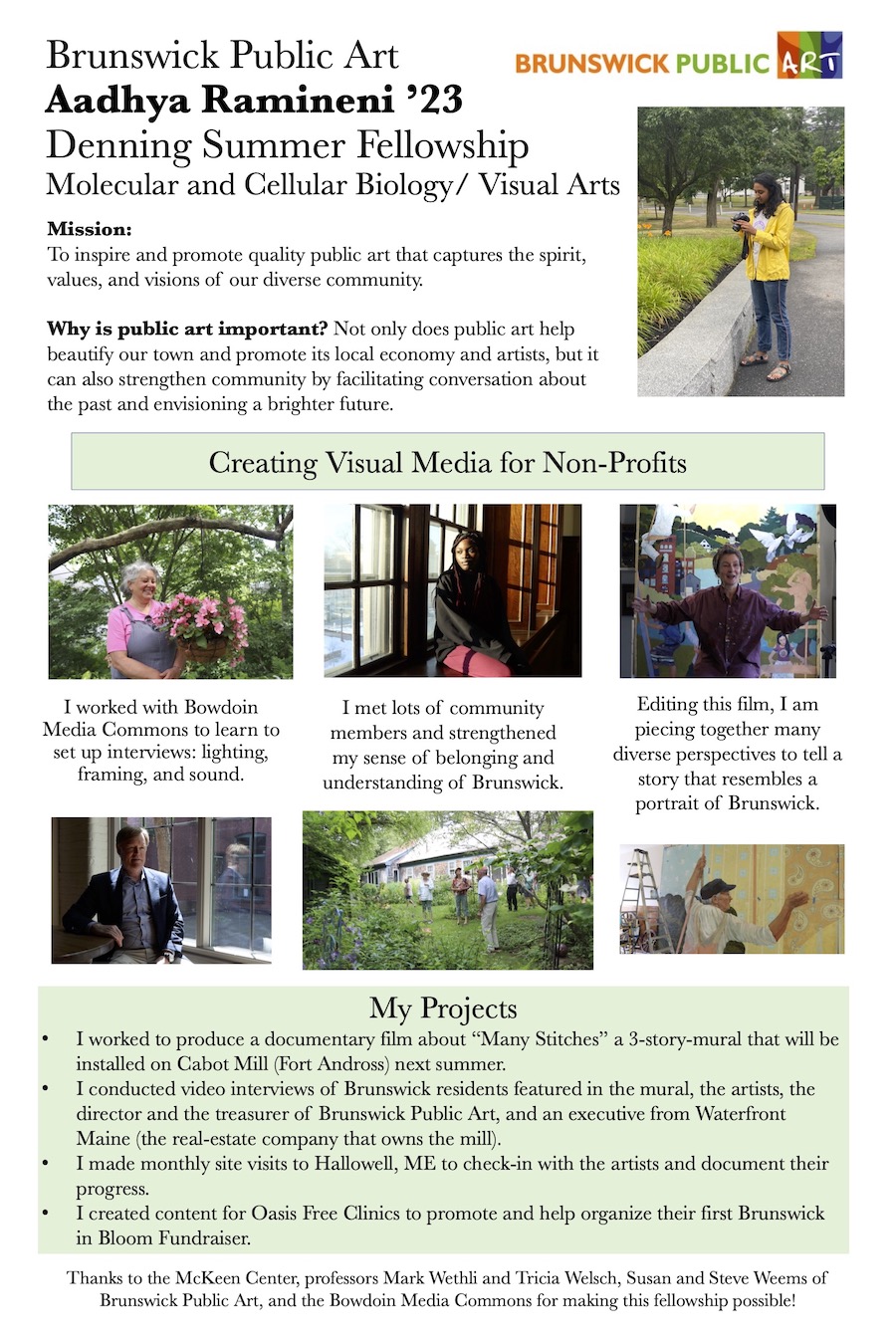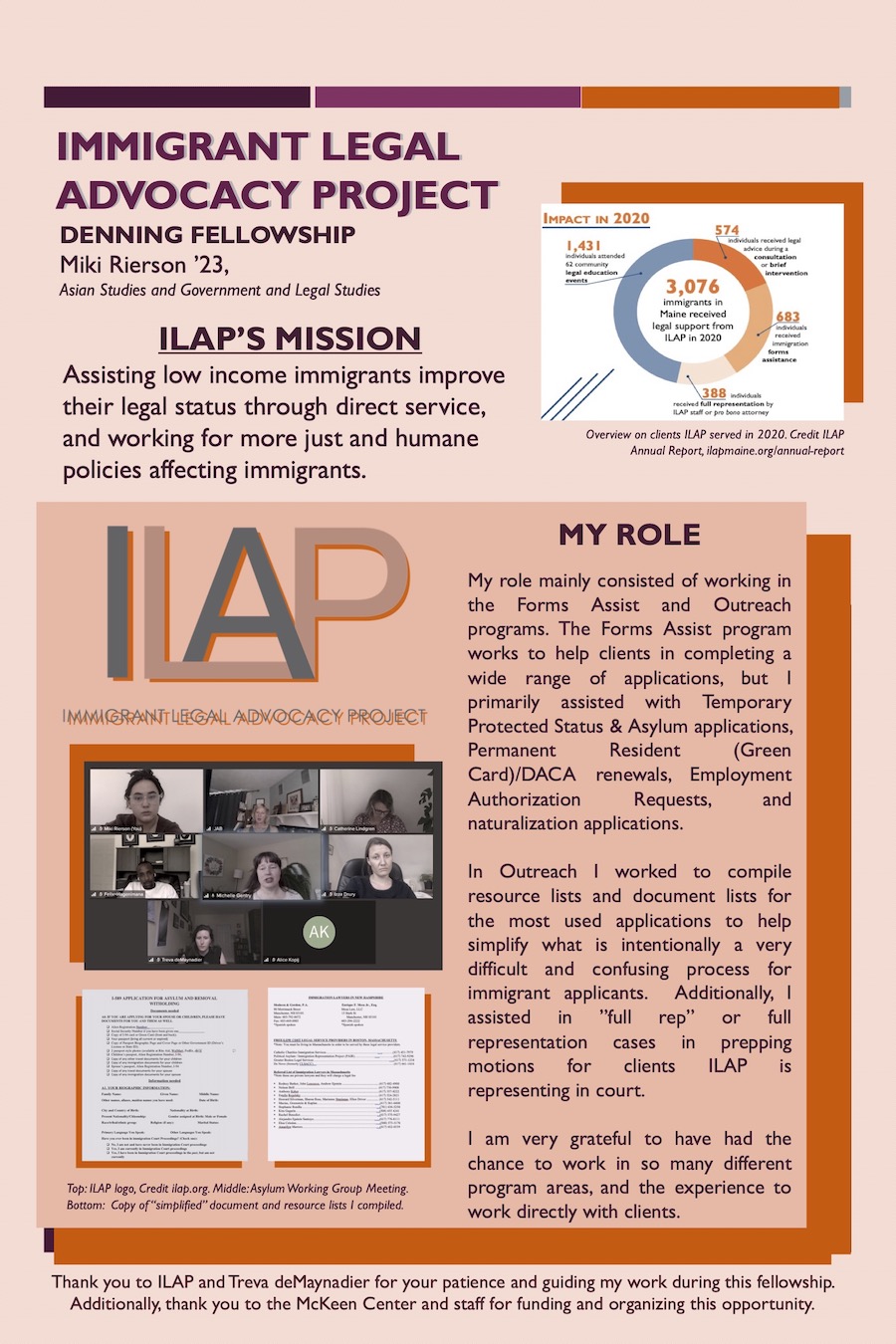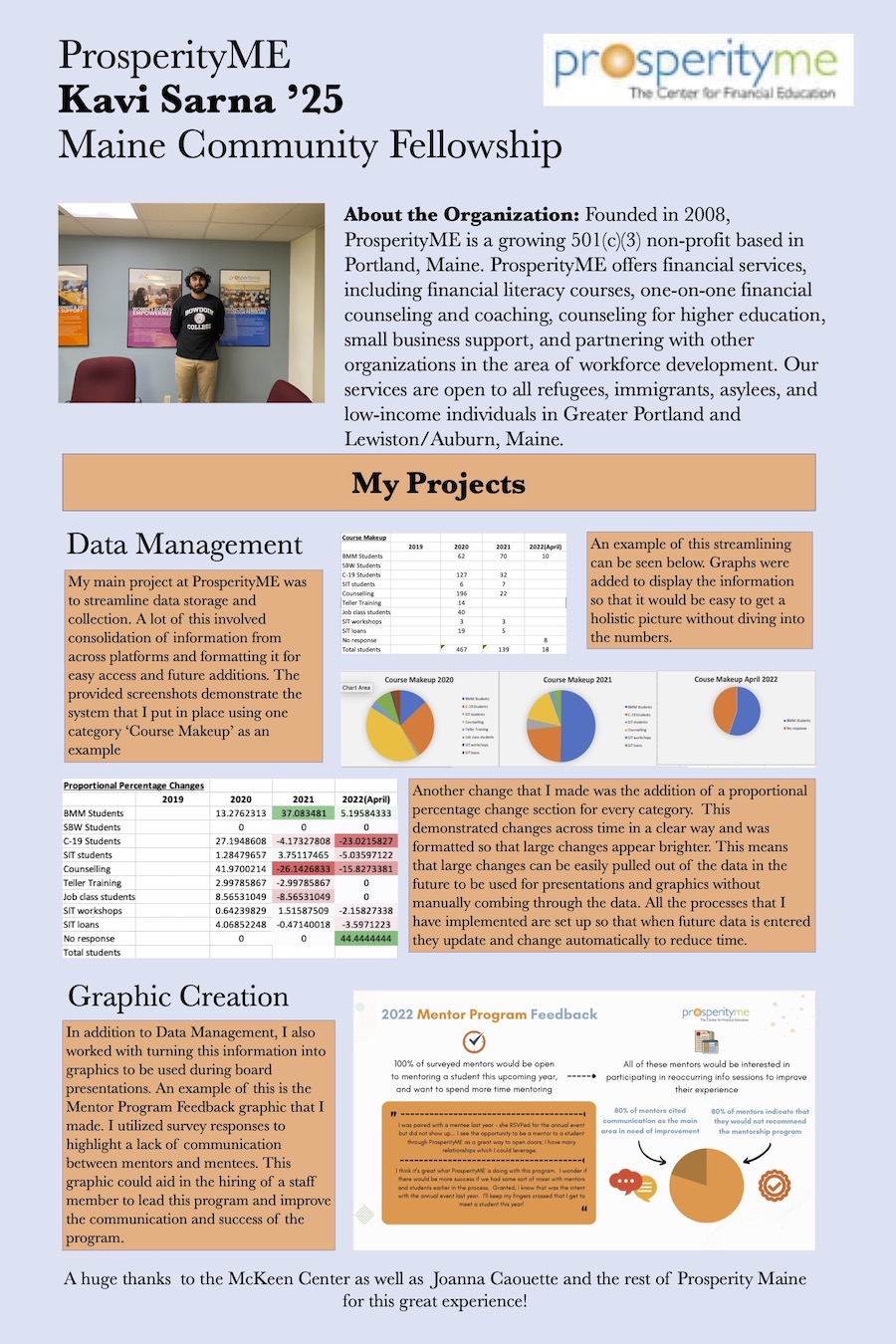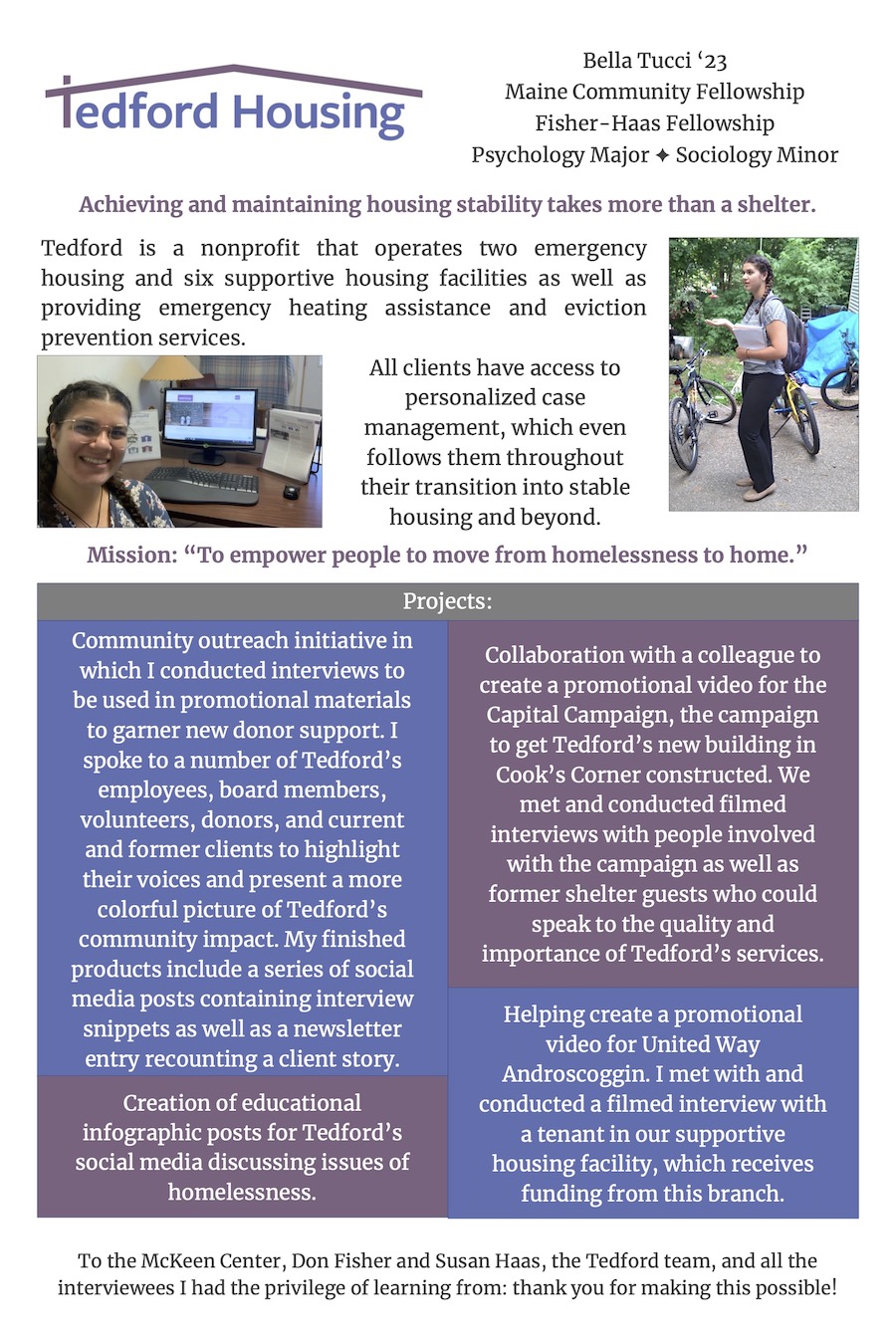 The Environmental Studies (ES) program offers fellowships that place ES majors and prospective majors in summer internships or research experiences and provides them with a stipend. The fellows play a key role by connecting the ES program to organizations in Maine and beyond.