Published May 04, 2022 by Rebecca Goldfine
New Campus Awards Recognize Those Opening Bowdoin to All
The
Accessibility Task Force
has honored five staff and faculty members who are making the campus—its buildings, tours, library resources, website, and so much more—available to as many people as possible.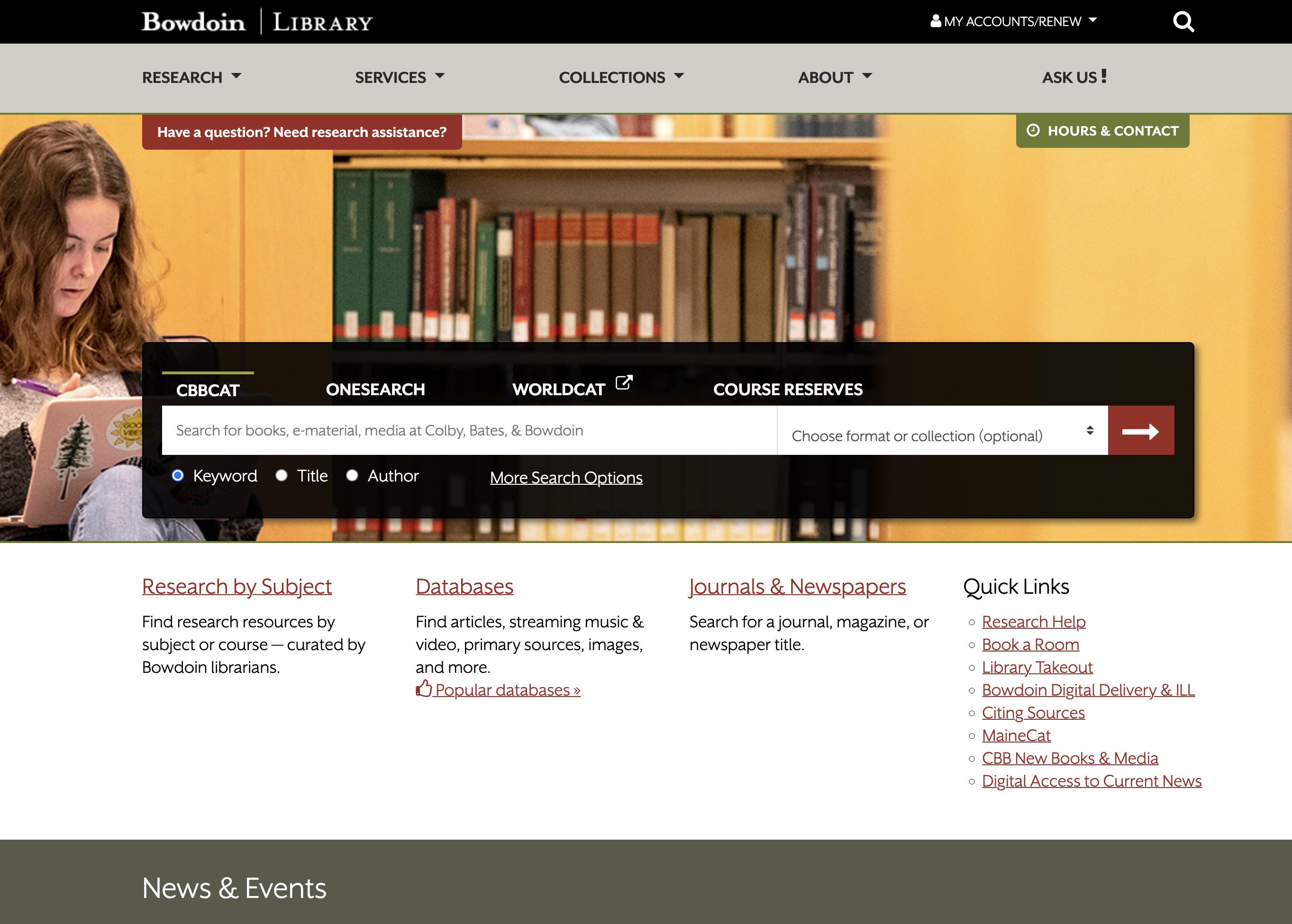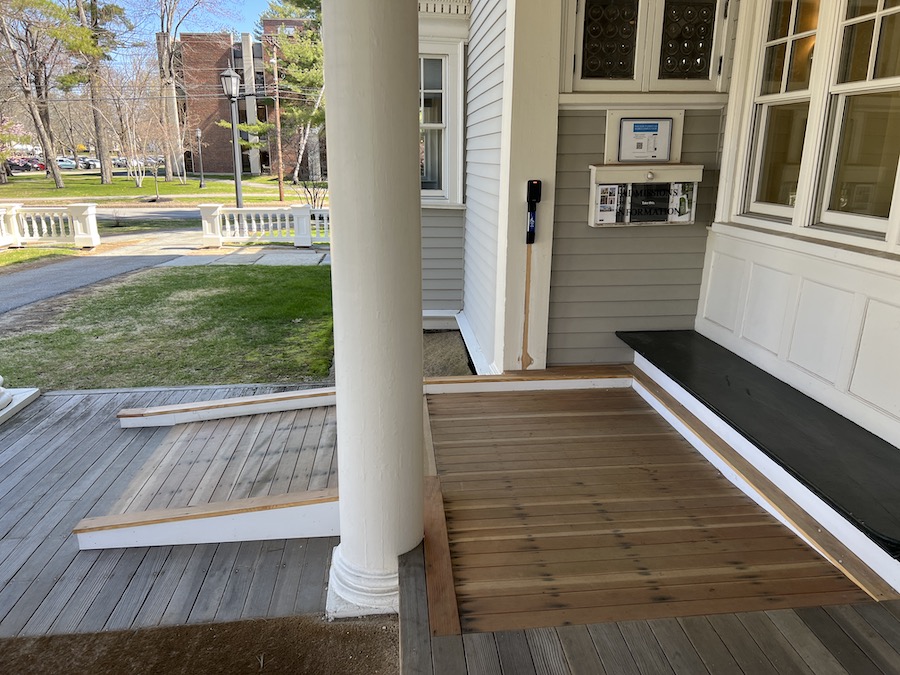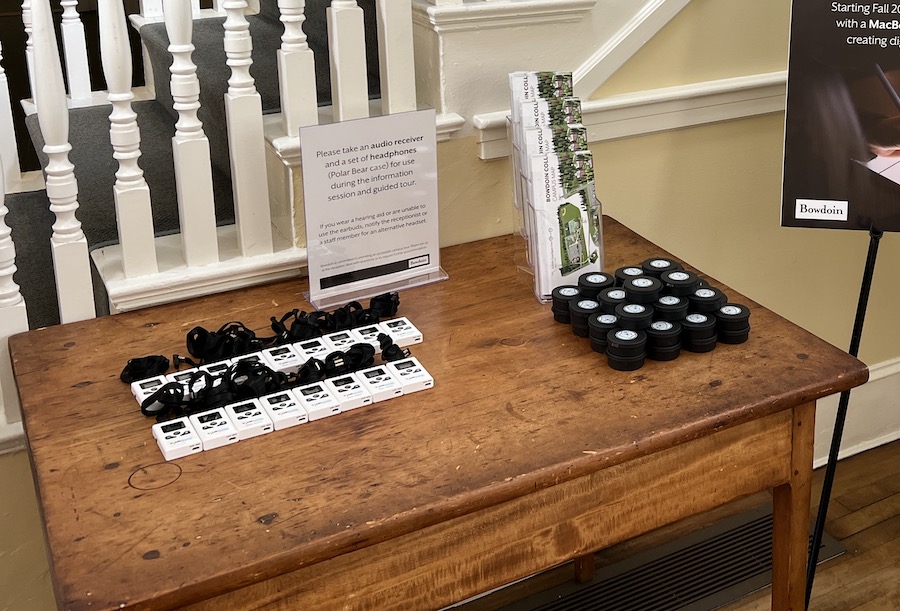 The 2022 inaugural Champions of Accessibility and Inclusivity awards highlight the growing effort by Bowdoin to make all that the College offers accessible to every student, visitor, faculty, and staff member. 
Director of Student Accessibility Lesley Levy and Digital Content and Accessibility Specialist Juli Haugen said the awardees, who were nominated by their peers, are helping to ensure equity and eliminate barriers—especially for people with physical and learning disabilities, hearing and vision impairments, and temporary or permanent health conditions.
Matt Orlando, senior vice president for finance and administration, presented the awards at a recent ceremony in the Library. "You set the example for the campus to follow," he said of the five recipients: Melissa Kapocius, Margaret Boyle, Bart D'Alauro, Guy Saldanha, and Carr Ross.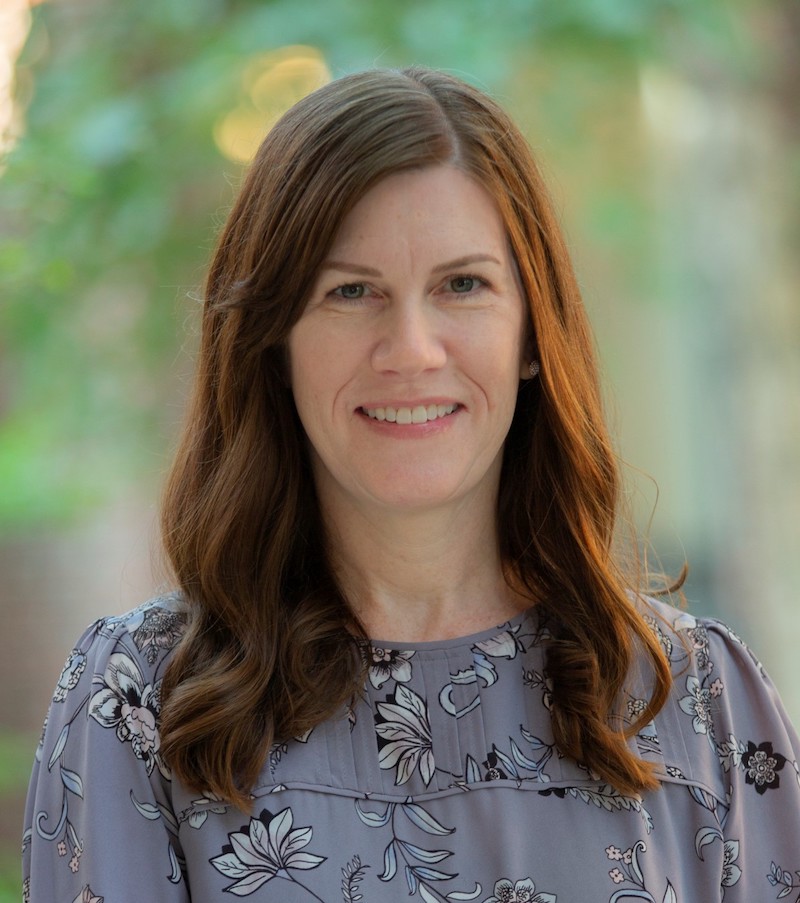 Melissa Kapocius, Visitor Experience and Operations Manager for Admissions
"My job is to make sure people who come onto campus can experience fully the opportunities here," Kapocius said. So, when she noticed that a student with a mobility impairment couldn't open the front door to the Admissions building last fall, she called Facilities, which right away constructed a new ramp and fixed the automatic door opener. "This is often the first place people encounter when visiting Bowdoin," Levy said, when discussing the importance of this change.
When Kapocius learned that the earbuds for campus tours didn't function properly for people with hearing aids, she acquired new headsets. All the portable listening devices, earbuds, and headsets are available on a table in the Admissions lobby. "Additionally, she never hesitates to reach out and ask for help in thinking about how to make things more accessible," her nominator wrote.
"I like to think of myself as an observer, so if I see someone not having the best experience, I will try to fix it," Kapocius said.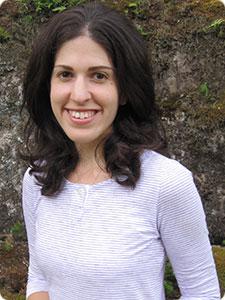 Margaret Boyle, Associate Professor of Romance Languages and Literature
"Margaret Boyle has been a strong advocate for the inclusion and equitable treatment of people with disabilities in the Bowdoin community for many years," her nominator said.
Five years ago, Boyle spearheaded a new annual lecture at Bowdoin on disability and accessibility, which has brought a number of speakers to campus, including Rosmarie Garland-Thompson, Kenny Fries, Sari Altschuler, and Travis Chi Wing Lau. She was the founding faculty member of the new Accessibility Task Force, and this spring she organized a faculty forum on accessibility to stimulate conversations around disability as a category of diversity.

Boyle's own experience recovering from brain surgery galvanized her efforts to improve the College. "Bowdoin has so many resources to enable access," she said. And many people will be affected by her work. "The demographics around disability show that it is the biggest minority. Almost everyone will experience disability in their lifetime," she added, either personally or through a loved one.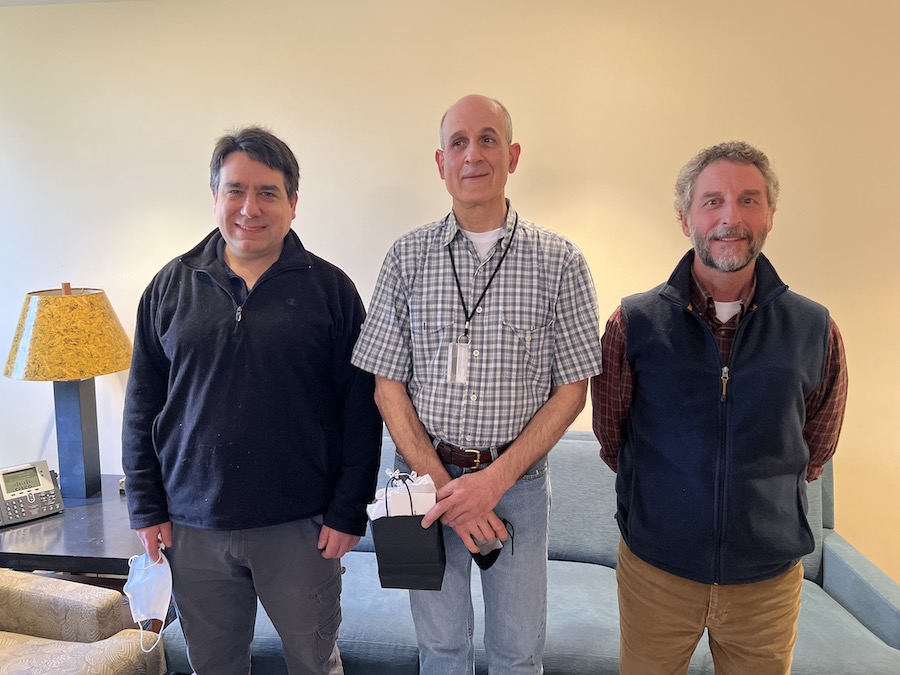 Library team: Bart D'Alauro, Guy Saldanha, and Carr Ross
D'Alauro, the Library annex assistant, and Saldanha, the interlibrary loan supervisor, are ensuring that all of the Library's thousands of scanned documents are readable and searchable PDFs, so people can listen to them read aloud by computers and also more easily do word searches.
"As a result of their efforts, the Library has been providing searchable PDFs via Bowdoin Digital Delivery since the spring of 2021," their nominator said. 
Additionally, D'Alauro is adding subtitles to all of the videos the library makes available for streaming—a service he said most students, regardless of their hearing ability, appreciate.
Going one step further, Saldanha is also exploring how to convert the articles and book chapters that are requested via interlibrary loan into searchable PDFs. He said he's motivated by the challenge of making the Library services "exemplary." "We can be on the cutting edge of new technology so we can serve as a role model for our peer institutions," he added.
Ross, the web technologies librarian, has made it a priority to make the Library website, which has thousands of pages and documents, available to users with vision or hearing impairments or who have  screen readers. This means revising screen interfaces, links, forms, images, charts, graphs, and videos. "One in four people have a disability," he said, speaking about his motivation. "It's not always obvious."
The website now goes "above and beyond" ADA compliance," Levy said.
The three awardees affirmed that the whole Library staff is committed to continuing its accessibility efforts. "The more you learn, the more work you know there is to do," Ross said.