Research
The Bowdoin Scientific Station's core mission is threefold: to conduct and facilitate world-class ecological research, to provide undergraduates with hands-on research experience, and to protect and conserve the flora and fauna of these three islands in the Bay of Fundy.
Undergraduates comprise about half of the researchers at the station, with faculty researchers and graduate students making up the rest. 
The following are examples of current research projects underway on Kent Island.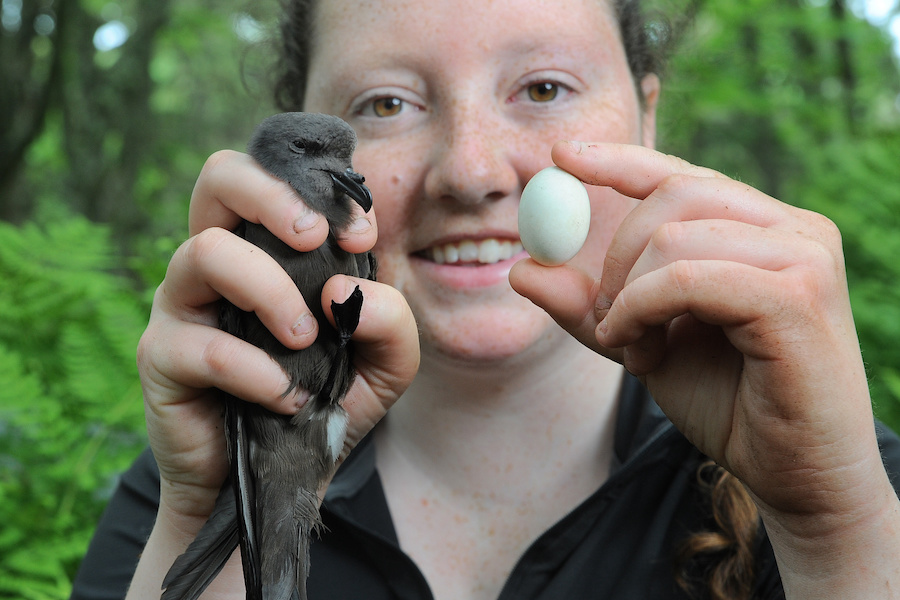 Population demographics in Leach's storm-petrels
The Bowdoin Scientific Station is well known in the ornithological field for its study of Leach's storm-petrels. The storm-petrel population on Kent Island has been monitored continuously since the 1950s, creating a unique data set that allows researchers to study the impacts of climate change on this long-lived species. The unique study site on Kent Island has also enabled experimental work on petrel behavior, mate choice, and ecophysiology. This research was begun by former Bowdoin Professor and Kent Island Director Chuck Huntington, and is continued by Kenyon emertius Professor and former Kent Island Director Bob Mauck and current Bowdoin Professor and Kent Island Director Patty Jones.
Behavioral ecology of Savannah sparrows
Savannah sparrows have been monitored on Kent Island since the 1980s, giving researchers the ability to study population dynamics, migration behavior, and song learning over time. This research was begun by Nat Wheelwright, emeritus Bowdoin Professor and former Kent Island Director. It is continued by faculty researchers from the University of Windsor (Dan Mennill and Stéphanie Doucet), the University of Guelph (Ryan Norris and Amy Newman), and Williams College (Heather Williams) and their graduate and undergraduate students.
---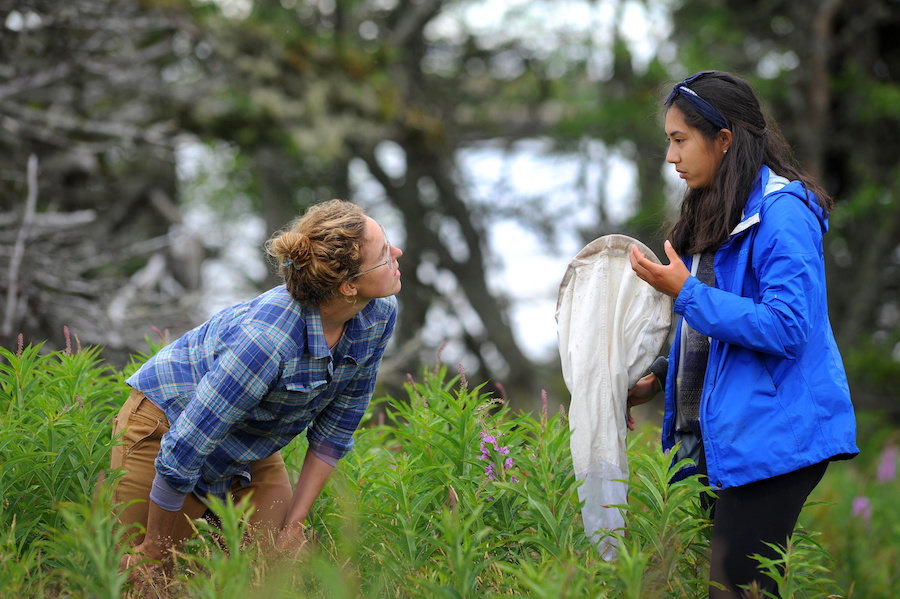 Pollination biology
Kent Island provides a unique opportunity to study pollination in a small habitat with a limited pollinator community and no introduced European honeybees or pesticide usage. Former Kent Island Director Nat Wheelwright studied self-compatibility of Kent Island blue flag iris. Current Director Patty Jones studies pollination ecology of lowbush blueberry, the plant-pollinator network of Kent Island, and the learning and memory abilities of different flower-visiting insects.
---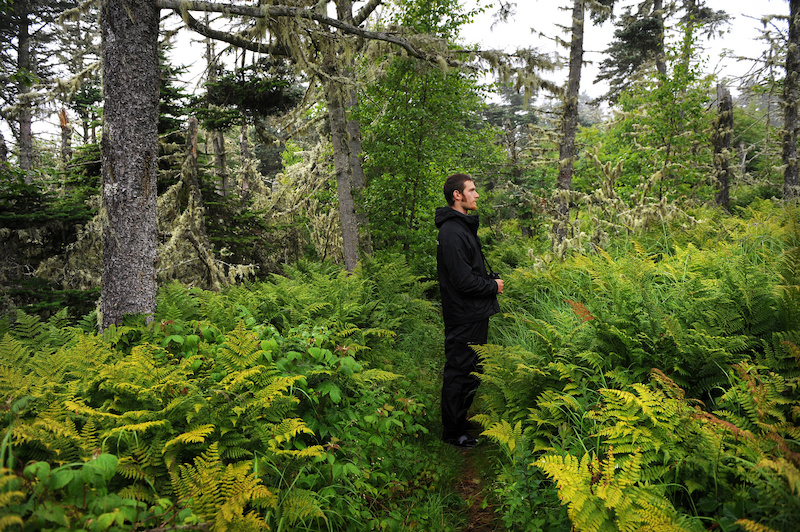 Forest regeneration
Snowshoe hares were introduced to Kent Island in the 1960's and eradicated in 2007. In their 40 years on Kent Island they had a dramatic impact on forest regeneration. Their eradictation provides an opportunity to study forest succession in a habitat without substantial browsing (the only remaining resident non-human mammals on Kent Island are muskrats). This work has implications for understanding forest dynamics, ecosystem health, and applications for planning forest recovery after the eradication of invasive browsers.
---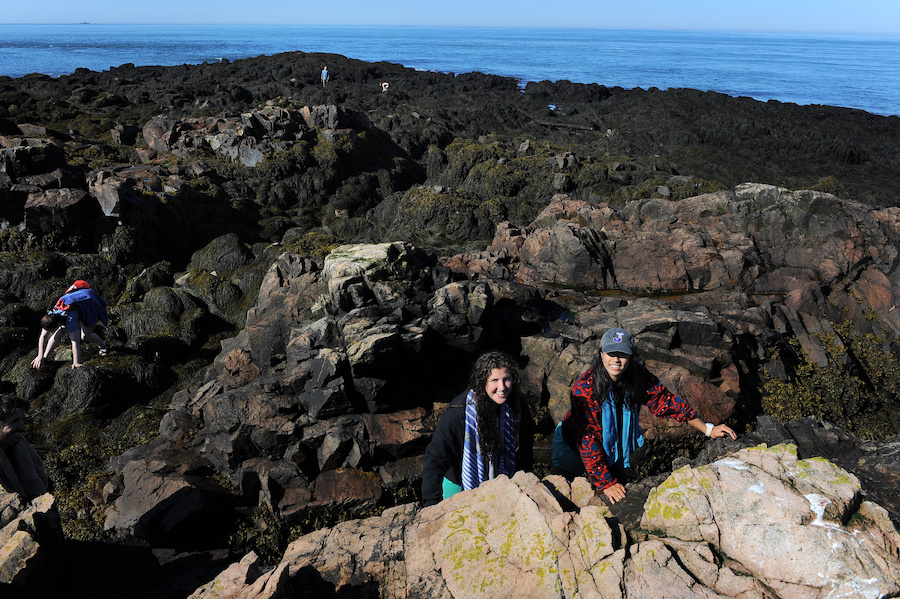 Intertidal invertebrates and algae
Kent Island is located in the Bay of Fundy, home to some of the largest tidal swings in the world. Kent Island itself has 30 foot (9 meter) differences in water height between high and low tide. These big tides provide access to study organisms usually too subtidal to study. Kent Island is also home to high kelp diversity, and the accessibility of the intertidal to living and laboratory spaces makes it an excellent location for marine research.
---
About the island
Kent Island is the southernmost vegetated island in the Grand Manan Archipelago. The island's area is approximately 247 acres (100 hectares). It is 1.8 miles (2.8 km) long with a maximum width of about 0.5 miles (0.8 km) and maximum elevation of 61 feet (20 m). Neighboring Hay Island (75 acres [30 ha]) can be reached by foot at low tide; Sheep Island (45 acres [18 ha]) can be reached by small boat.  Numerous other nearby islands in the Grand Manan Archipelago are accessible by the field station's work boat, depending on sea state and the availability of a boat operator.
Summer weather conditions at Kent Island have been recorded nearly continuously since 1937. Fog occurs during about one-third of summer days. Daytime high temperatures are generally around 16 o C (about 60 o F). Because of the cool, moist climate of the Bay of Fundy, the flora and fauna of the Bowdoin Scientific Station are characterized by boreal species that would normally be restricted to more northern latitudes or higher altitudes.