Research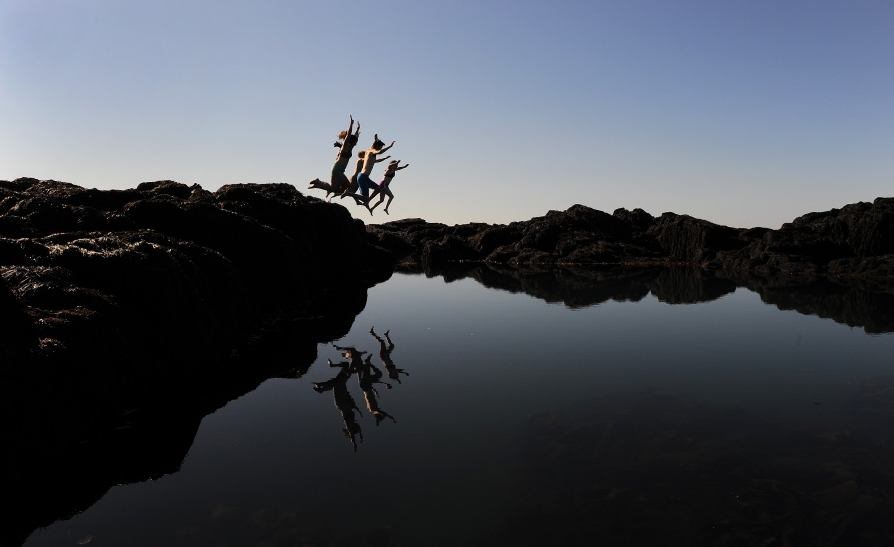 About the Island
Kent Island is the southernmost vegetated island in the Grand Manan Archipelago. The island's area is approximately 247 acres (100 hectares). It is 1.8 miles (2.8 km) long with a maximum width of about 0.5 miles (0.8 km) and maximum elevation of 61 feet (20 m). Neighboring Hay Island (75 acres [30 ha]) can be reached by foot at low tide; Sheep Island (45 acres [18 ha]) can be reached by small boat.  Numerous other nearby islands in the Grand Manan Archipelago are accessible by the field station's workboat, depending on sea state and the availability of a boat operator.
Summer weather conditions at Kent Island have been recorded nearly continuously since 1937. Fog occurs during about one-third of summer days. Daytime high temperatures are generally around 16 o C (about 60 o F). Because of the cool, moist climate of the Bay of Fundy, the flora and fauna of the Bowdoin Scientific Station are characterized by boreal species that would normally be restricted to more northern latitudes or higher altitudes.
Research
Although classes are not offered at the station, the station's core mission is to provide undergraduates with unique experience conducting their own mentored research for nine weeks of the summer. Undergraduates comprise about half of the researchers at the station, with faculty researchers plus a few graduate students making up the remainder. Informal research seminars are presented periodically during the summer.