Tutoring and Support
The Hispanic Studies Program offers a variety of support and learning resources for students studying Spanish.
Educational Resources
Tutors

Tutors may be available through the Baldwin Center of Learning and Teaching (Baldwin CLT) located in Kanbar Hall. Students should contact Baldwin CLT or the Baldwin Mentors for more details. Professors can also assist students with the process.
Writing Assistants

The Writing Project offers 45-minute Writing Workshops or semester-long peer tutorials for students writing papers in any Bowdoin course. Some Hispanic studies courses have assigned writing assistants who work with students throughout the semester. Get more information at their website or drop in at their offices in Kanbar Hall.
Research Resources
The Hispanic Studies Program library liaison, Carmen Greenlee, is an invaluable resource. She is available to help students obtain Spanish-language sources and conduct research. The library has a strong selection of Spanish materials, but plan ahead. Many secondary materials need to be ordered through NExpress, MIN or inter-library loan. Articles can often be accessed through online databases. 
For academic writing in foreign languages and literature, use the MLA Style for writing research papers. For an overview of this style, see the Purdue Online Writing Lab's MLA Style Summary.
Related Offices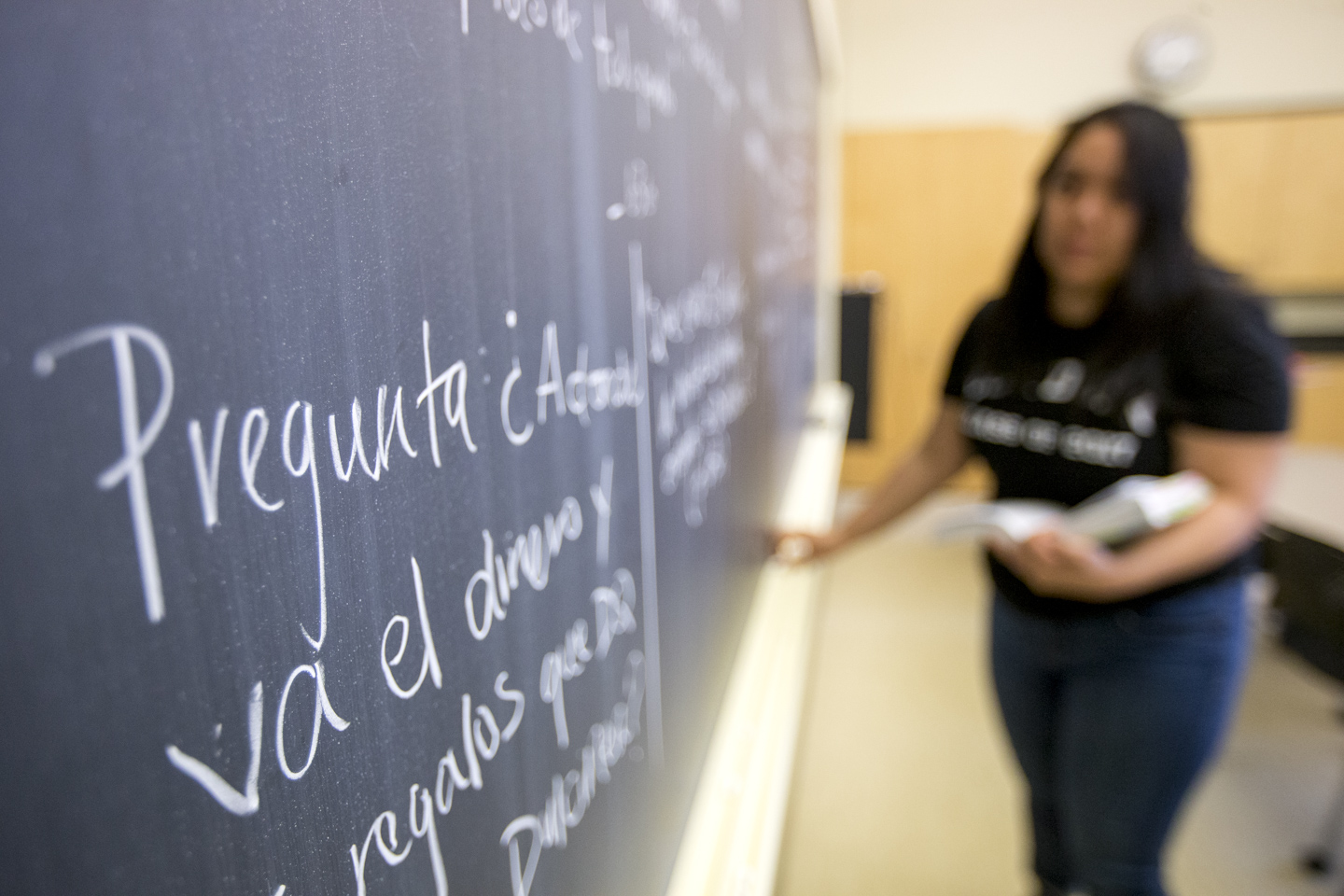 Each fall, the program hires two or three teaching assistants who plan and lead weekly conversation sections with Hispanic studies students. Instructors will provide information on the application process at the very start of the academic year. At the beginning of each semester the Baldwin Center for Learning and Teaching hires, upon student/faculty request, a few tutors. The program recommends junior and senior Hispanic studies majors for these positions. The program values having advanced students of Hispanic studies as writing assistants for its courses and regularly recommend strong writers to the program.