50th Anniversary Symposium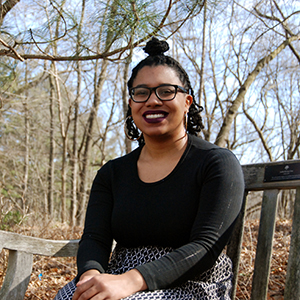 Keynote Address by Teona Williams '12
"'We're Gonna Be Okay Now': Lessons Learned from a Bowdoin Environmental Studies Alumna"

Thursday, April 13, 7:30 p.m.
Kresge Auditorium, Visual Arts Center

Teona Williams is a Presidential Postdoctoral Fellow in the Department of Geography at Rutgers University and will be Assistant Professor of Geography beginning in Fall 2024. Her work revolves around Black Geographies, 20th century African American and environmental history, and Black feminist theory. She completed her doctoral degree at Yale University in the Departments of African American Studies and History and a master's degree in Environmental Justice at the University of Michigan Ann Arbor.

In 2018, she won the Clyde Woods Prize for best graduate paper in Black Geographies, for her essay "For 'Peace, Quiet, and Respect': Race, Policing, and Land Grabbing on Chicago's South Side," published by Antipode in March 2021. She is also the author of the essay, "Islands of Freedom: The struggle to desegregate Shenandoah and Great Smoky Mountain National Park 1936-1941," in the forthcoming edited collection Not Just Green, Not Just White: Race, Justice, Environmental History, which will be published in 2023.
Before her current career as a scholar, Teona Williams was an Environmental Studies-History coordinate major and Africana Studies minor and a Mellon Mays Undergraduate Fellow at Bowdoin. In her keynote address, she will trace her journey to, through, and beyond the college—from her home in Washington D.C. and her four years in Brunswick to her environmental justice activism in Flint, Michigan and Jackson, Mississippi—and explore how her work as a scholar, activist, and teacher is rooted in the liberal arts. She will also discuss her research on a cadre of rural Black feminists, including Fannie Lou Hamer and June Jordan, who articulated expansive visions of environmental justice that encompassed food sovereignty, disaster relief, universal basic income, radical land reform, and access to food and clean water.
Alumni Panels: Welcome
Friday, April 14, 9:00 a.m.–9:15 a.m. 
Smith Auditorium, Sills Hall
Connie Y. Chiang, Director of Environmental Studies Program and Professor of History and Environmental Studies

Environmental Storytelling Panel
Friday, April 14, 9:15 a.m.–10:45 a.m. 
Smith Auditorium, Sills Hall
Moderators: Eileen Johnson, Senior Lecturer of Environmental Studies & Paul Wang '24 (ES/Biology)

These alumni are engaged with environmental storytelling, as journalists, book authors, and other mediums they have employed. Panelists will share their journey from Bowdoin to their current positions and discuss ways that incorporate the voices, evidence and experiences of a wide range of audiences in their work.

Panelists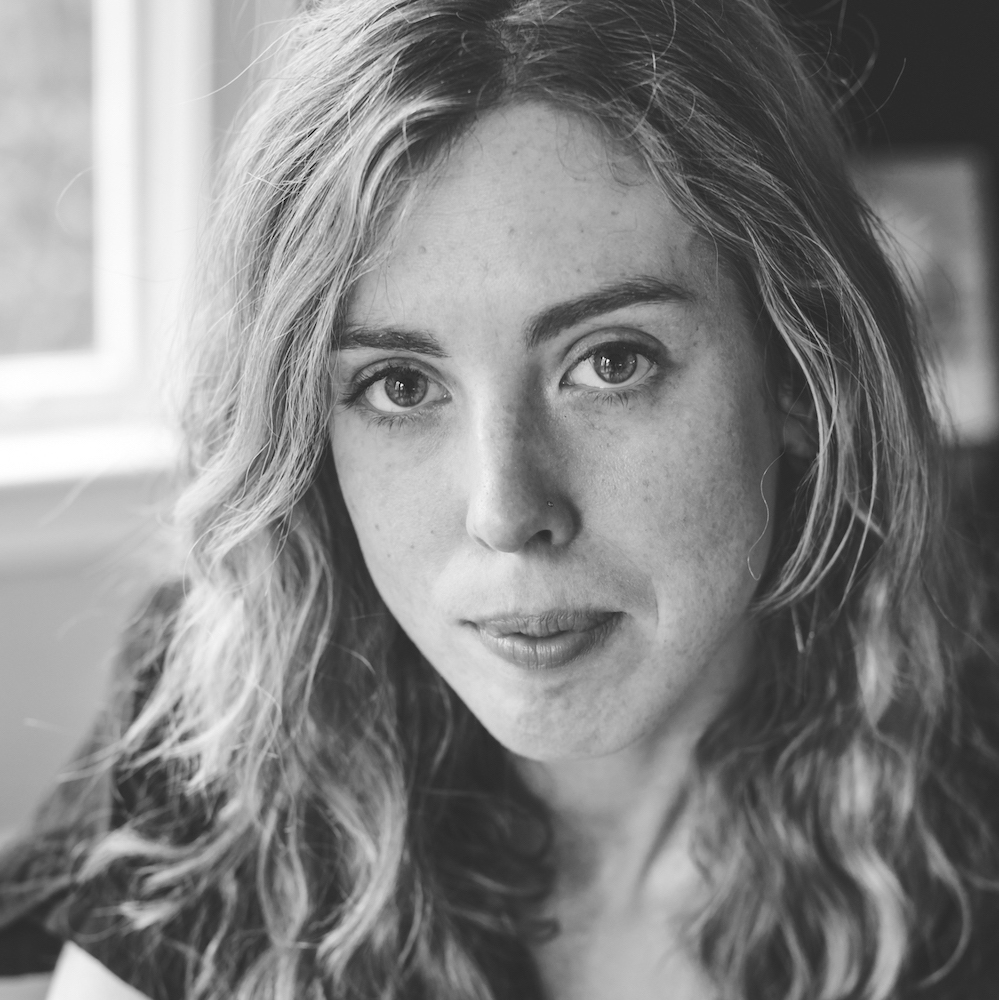 Erica Berry '14

Erica Berry is a writer based in her hometown of Portland, Oregon. Her essays appear in The Guardian, Wired, Outside, The New York Times Magazine, The Yale Review, The Atlantic, and other places. Her work has been supported by the Minnesota State Arts Board, the Bread Loaf Writers Conference, the Ucross Foundation, the Alliance for Young Writers and Artists, and the Institute for Journalism and Natural Resources. Her debut book, Wolfish: Wolf, Self, and the Stories We Tell About Fear, was published in spring 2023 by Flatiron Books (U.S.) and Canongate (U.K.). A former Writer-in-Residence at the National Writers Series in Traverse City, Michigan, she is currently an instructor at the Sitka Center for Art and Ecology and at Literary Arts in Portland.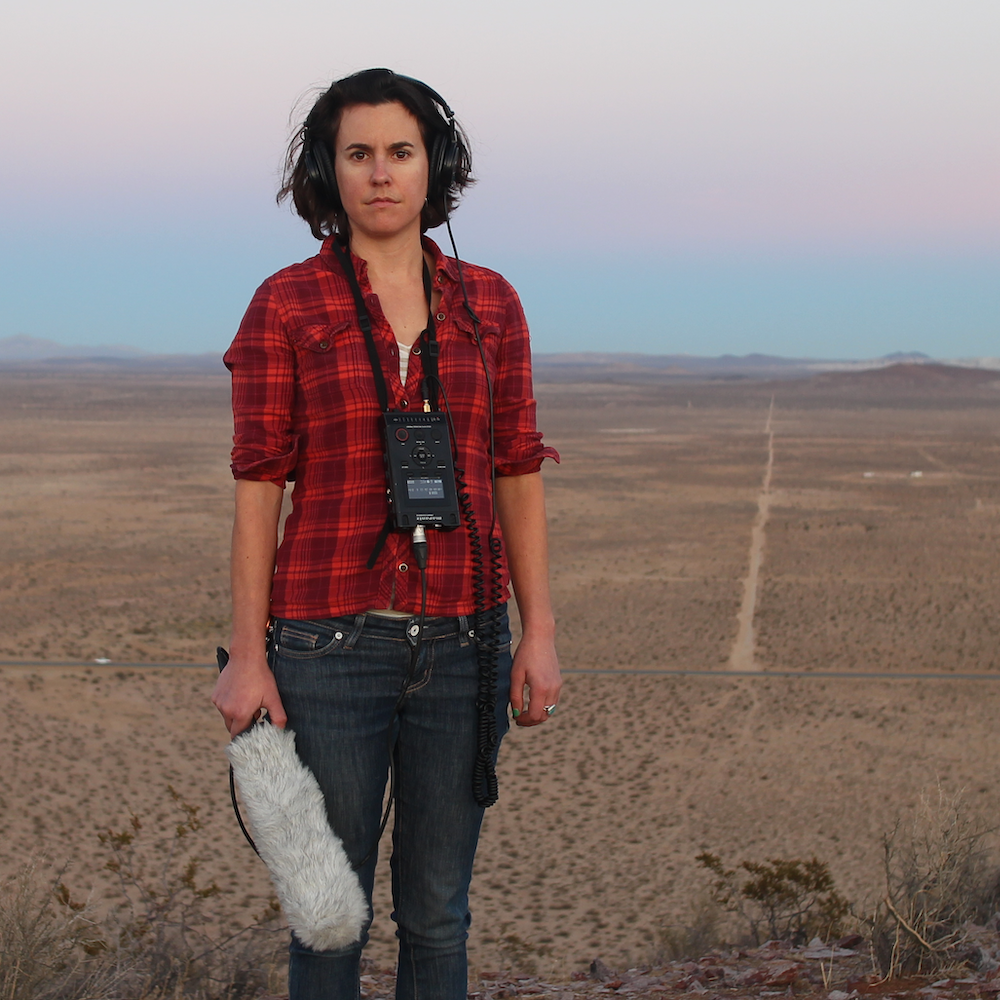 Emily Guerin '09
Emily Guerin '09 makes podcasts for LAist 89.3, the NPR member station in Los Angeles. Her work has been the recipient of numerous awards including the Edward R. Murrow Award. She reported and hosted California City, an investigative narrative podcast about a 60-year long real estate scam in a small town in the Mojave Desert. Before that she was a senior reporter at LAist 89.3 covering the environment and the economy. Emily has also reported on the oilfield in North Dakota and written about the rural West for High Country News. She got her start in journalism while reporting on Brunswick and Harpswell for The Forecaster. She lives in San Francisco with her husband and 2 year old son.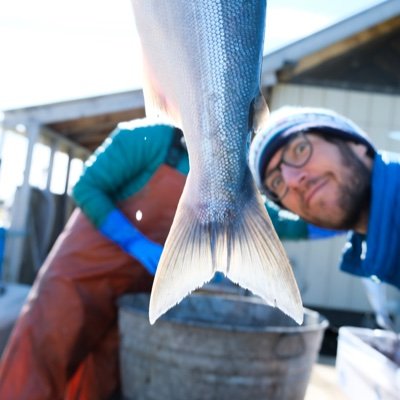 Nat Herz '09 
Nathaniel Herz is a reporter in Anchorage, Alaska, where he lives and writes about government, politics and public lands and waters. He started his career reporting on winter sports after competing on Bowdoin's cross-country ski team, and, after returning to school for a graduate degree in journalism, moved to Alaska in 2013 for a job at the Anchorage Daily News. Since then, he's also worked at Alaska's public radio network, with stints covering state government in Juneau and reporting trips to places like the Arctic National Wildlife Refuge, the base camp for Denali mountain climbers and the Bering Sea. He now publishes a newsletter called Northern Journal and works part-time on investigative projects for Alaska Public Media.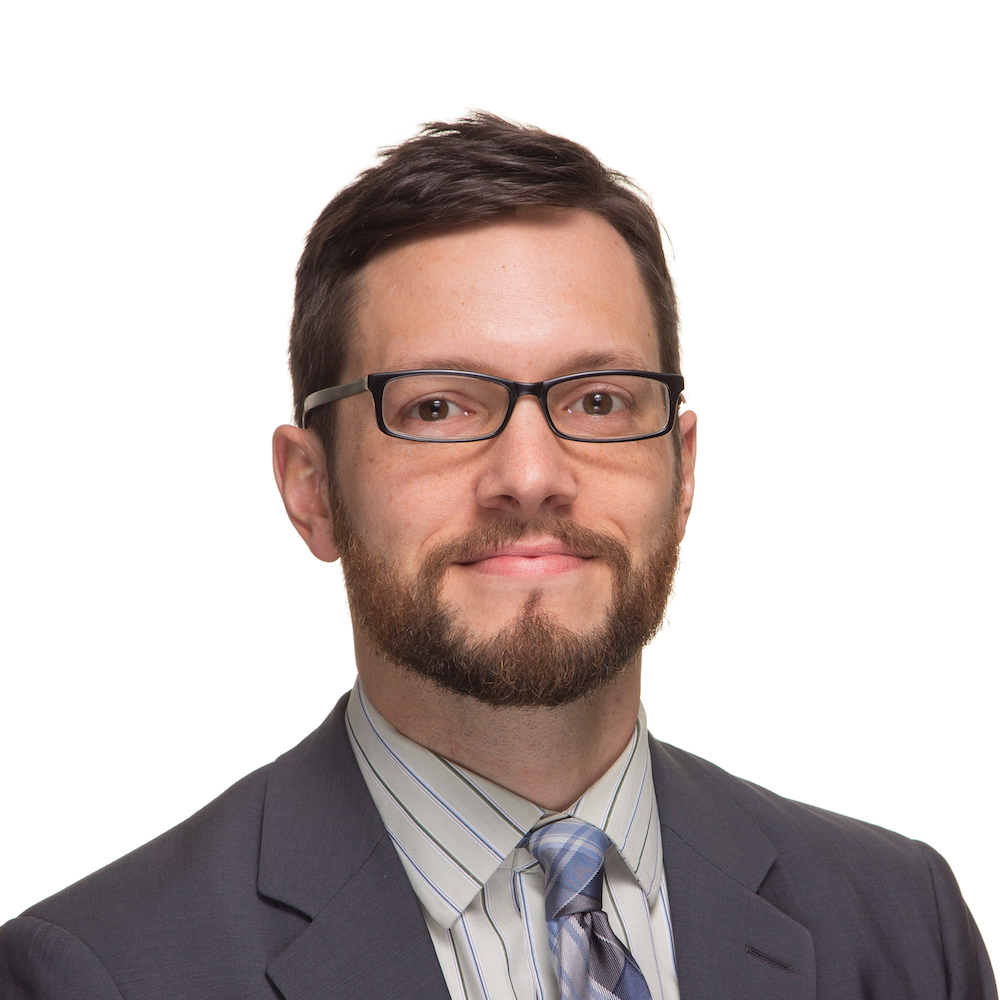 Corbin Hiar '05
Since joining E&E News in 2014, Corbin's reporting has been honored by the Society of Environmental Journalists, the National Press Club and the Washington, D.C., chapter of the Society of Professional Journalists. A former fellow of the National Press Foundation's Paul Miller program and the University of Rhode Island's Metcalf Institute, he previously reported on the environment at the Center for Public Integrity and what is now known as S&P Global Market Intelligence. His work has also been published by Scientific American, Science magazine, The Economist and many other outlets.
---
Climate Change and Sustainability Panel

Friday, April 14, 11:00 a.m.–12:30 p.m.
Smith Auditorium, Sills Hall
Moderators: Phil Camill, Rusack Professor of Environmental Studies and Earth and Oceanographic Science & Sophie Burchell, '23 (ES/Biology)

This panel will highlight the professional experiences of Environmental Studies alumni who are actively involved with climate change and sustainability. Panelists will describe how they engage these issues, share successes and challenges encountered along the way, provide insights on how their Bowdoin experience has prepared them for these tasks, and offer advice to current students interested in climate change and sustainability.

Panelists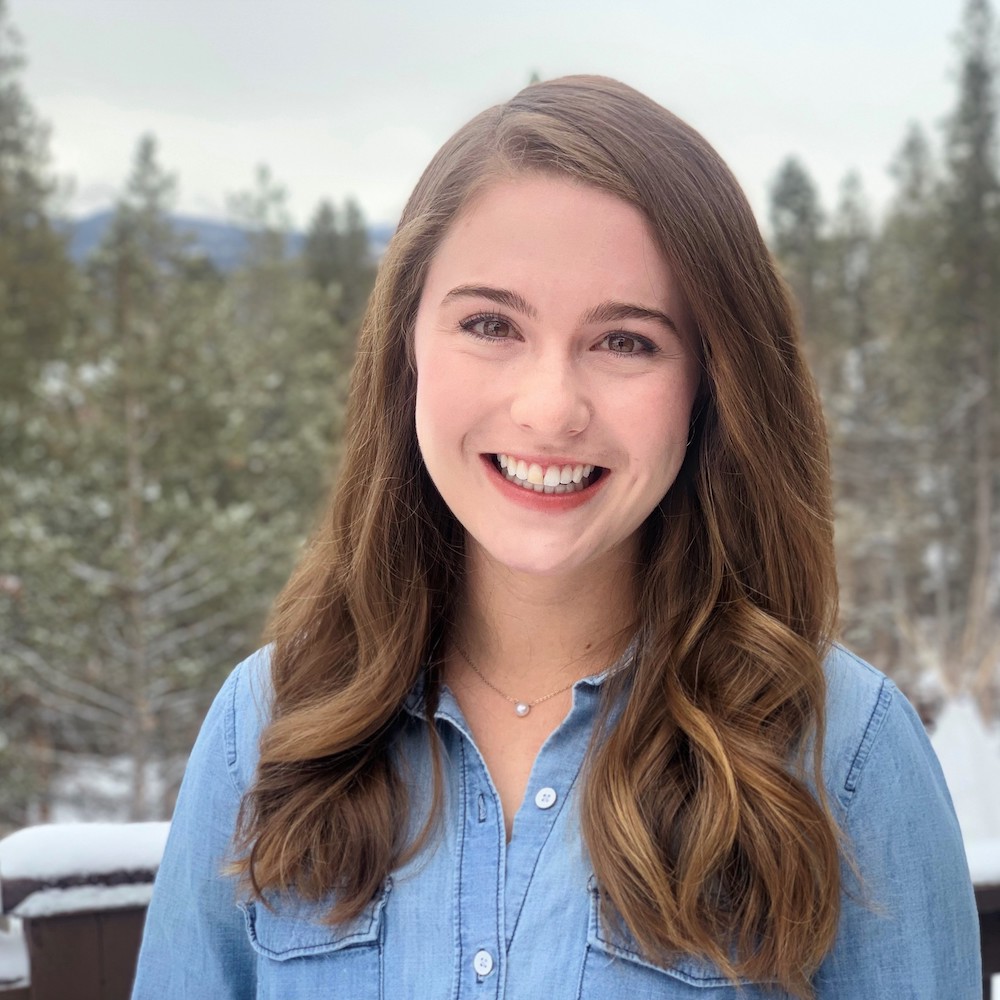 Hannah Berman '18
Hannah Berman manages sustainability programs, philanthropy, and initiatives to promote equity and justice at Aspen Skiing Company. She helped pass a mill levy to increase teacher pay in the Roaring Fork Valley and legislation to create the first special-district for childcare in the nation. She is also the Executive Director of the Environment Foundation, which has donated more than $4.2 million since its inception to fight climate change, bolster clean energy at scale and policy level, and foster environmental stewardship. Her previous roles include a water lead-tester (recommendation: avoid the lead), cake baker (record: 16 lbs of butter), and environmental consultant (conclusion: not enough skiing included). She was also a 2022 National Fellow at the Clean Energy Leadership Institute. She studied economics and environmental studies at Bowdoin College, with a minor in education. While on campus, she helped lead the "Diversity Matters" series about how race and class affect students' campus experience.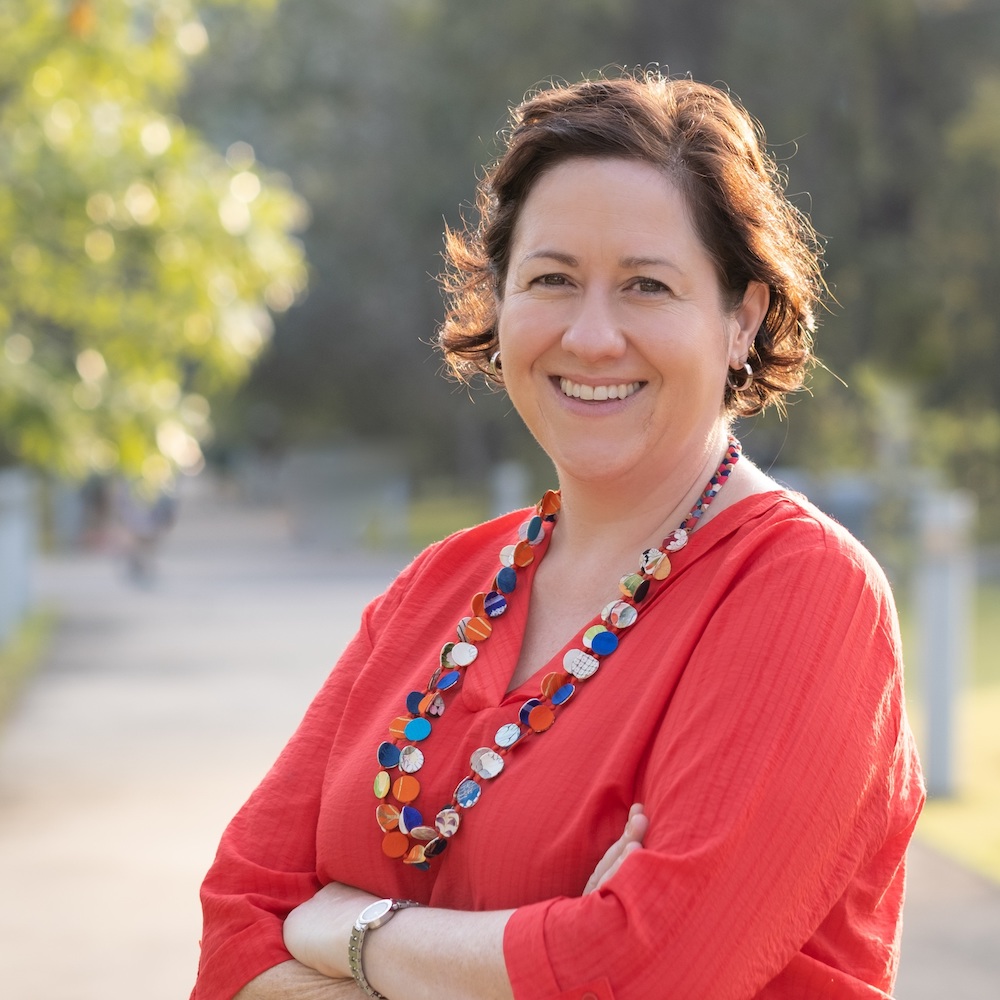 Payton Deeks '99 
Payton Deeks brings over 20 years of international development experience, focusing on climate change, biodiversity conservation, and natural resources management. Her previous work experience includes 10 years as Deputy Chief of Party or Chief of Party for USAID-funded projects, including the Pacific-American Climate Fund and the Coral Triangle Support Partnership. She has recently re-joined USAID as the Regional Conservation Advisor for USAID's Regional Development Mission for Asia based in Bangkok, Thailand.
Prior to her current position, she worked as an Evaluation Specialist at the Asian Development Bank in Manila. With ADB, Payton launched the validations of Technical Assistance Completion Reports, which contribute to ADB's accountability to stakeholders and increasing development effectiveness. While at ADB, Ms. Deeks undertook an assignment where she established a donor financing facility for ADB's ocean-related work. 
Ms. Deeks has a BA in Biology and Environmental Studies from Bowdoin College and an MA in International Relations and Economics from SAIS- Johns Hopkins University. She has lived and worked extensively in the Asia-Pacific region. Outside of work, she enjoys cooking, scuba diving, and reading with her children.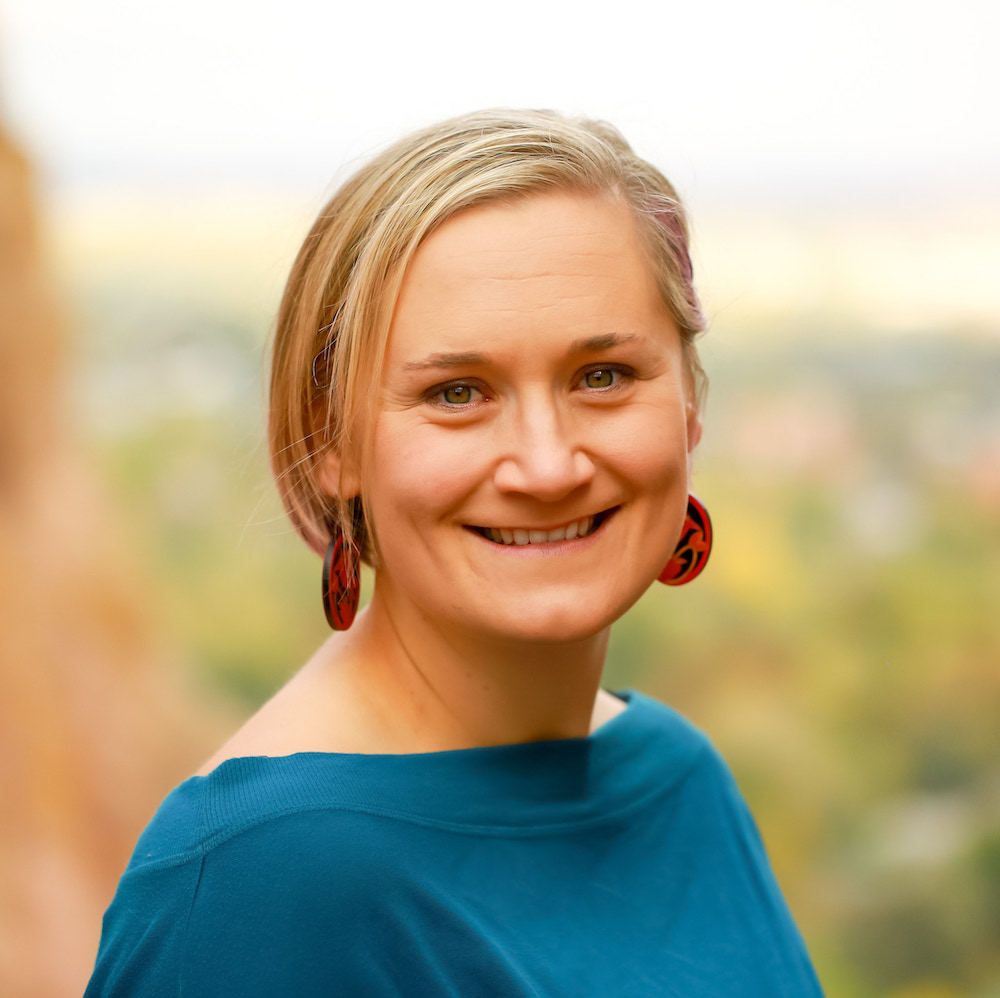 Alison Flint '05
Alison joined The Wilderness Society (TWS) – a national non-profit dedicated to uniting people to protect America's wild places – in 2014. As Senior Legal Director, Alison oversees TWS's litigation portfolio and a team of a half-dozen attorneys who bring legal and policy expertise to a broad range of public lands campaigns. Alison focuses much of her time protecting Alaska's Arctic National Wildlife Refuge and Minnesota's Boundary Waters Wilderness from reckless development and defending the National Environmental Policy Act, our nation's environmental bill of rights. Prior to joining TWS, Alison litigated public lands issues as an attorney with the Rocky Mountain Office of Earthjustice. She is a graduate of University of Colorado Law School and a former Colorado Supreme Court law clerk.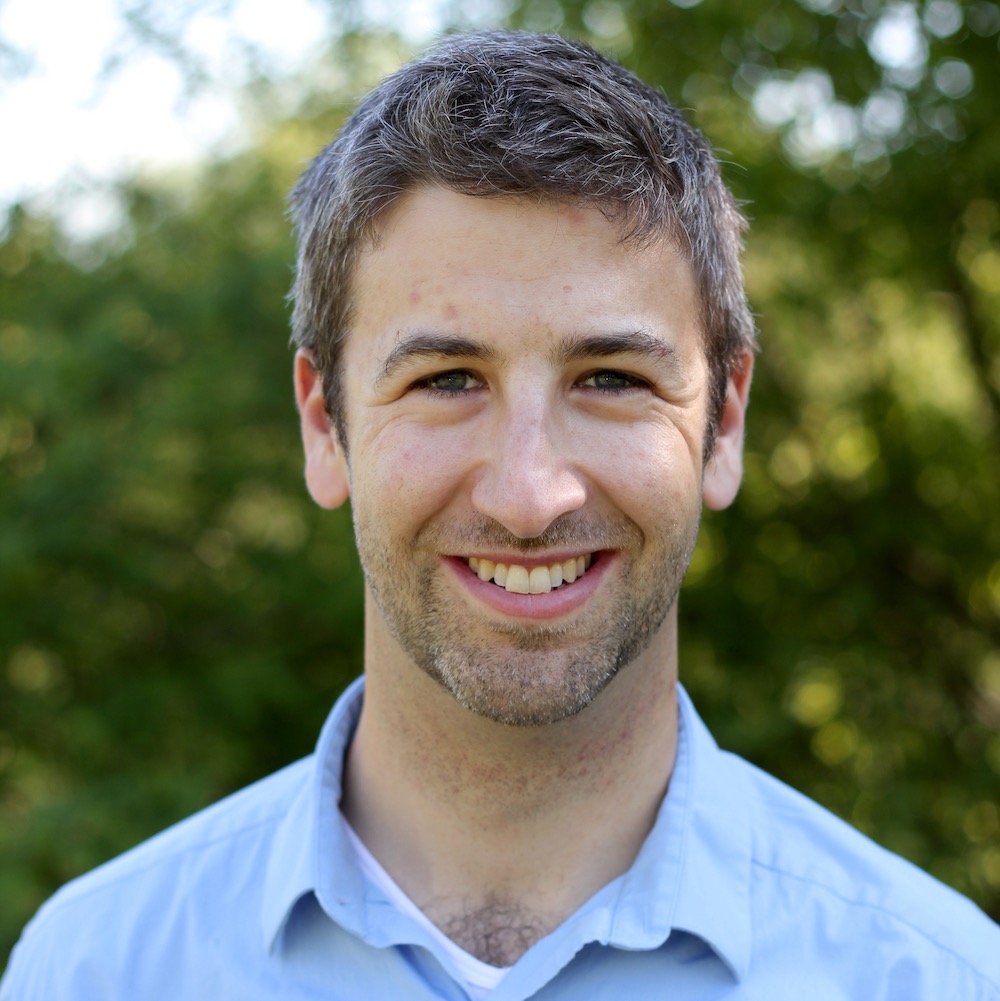 Greg Goldsmith '05
Dr. Gregory Goldsmith is an assistant professor of biology in the Schmid College of Science and Technology at Chapman University in Orange, California. His research group studies the effects of global climate change on the flow of water and carbon through terrestrial ecosystems using techniques drawn from plant ecophysiology, ecohydrology, and satellite remote sensing. The group conducts research in the United States, Costa Rica, Panama, Mexico, Peru, Brazil and Switzerland with funding from the U.S. National Science Foundation, NASA, U.S. Department of Agriculture and Swiss Federal Office of the Environment. Goldsmith also serves as the founding director of the Grand Challenges Initiative, which teaches science and engineering students foundational skills in service of solving society's most complex and pressing problems. Goldsmith is an Explorer of the National Geographic Society and an Early Career Fellow of the Ecological Society of America. He holds a PhD in Integrative Biology from UC Berkeley and completed postdoctoral research in the Environmental Change Institute at University of Oxford and as a Marie Curie Fellow in the Ecosystem Fluxes Group at the Paul Scherrer Institute in Switzerland. Goldsmith majored in biology and environmental studies at Bowdoin. He learned science from professors including Barry Logan, John Lichter, and Anne McBride, trudged through salt marshes with Jaret Reblin, and studied environmental history with professors including Connie Chiang and Matthew Klingle. He deeply misses meals at Thorne Dining Hall, where he made many lifelong friendships.
Brooks Winner '10
Brooks Winner is a Senior Clean Energy Specialist at the Metropolitan Area Planning Council, the regional planning agency for the 101 cities and towns of Metro Boston. Brooks is also a stewardship council member for the Network for Energy, Water, and Health in Affordable Buildings, or NEWHAB, a network of people from across the US dedicated to ensuring that everyone has a home that is affordable, healthy, and sustainable. Brooks' work focuses on facilitating just transitions to clean energy at the local level. Prior to joining MAPC, he worked as a Community Development Officer at the Island Institute in Rockland, Maine, supporting clean energy projects, capacity building, and leadership development with island communities in Maine and beyond. Brooks is also a founding board member of Few for Change, a nonprofit working to expand access to education in the indigenous Ngäbe-Buglé region of Panama, and an Environmental Leadership Program Senior Fellow. Brooks lives with his wife Jen in a small, "naturally occurring affordable housing" rental apartment (i.e., a poorly insulated place with an unvented gas stove) in Jamaica Plain, MA. He enjoys hiking, soccer, baking, and ballroom dancing.
---
Environmental Design and Planning Panel
Friday, April 14, 2:15 p.m.–3:45 p.m.
Sills Hall, Smith Auditorium
Moderators: Jill Pearlman, Senior Lecturer of Environmental Studies & Leif Maynard, '23 (ES/Government and Legal Studies)

Coming from different areas of the urban design and planning fields, members of this panel will address ways they engage the issue of climate change in their work.  They will also discuss how they see environmental justice and equity in relation to urban planning and design.
Panelists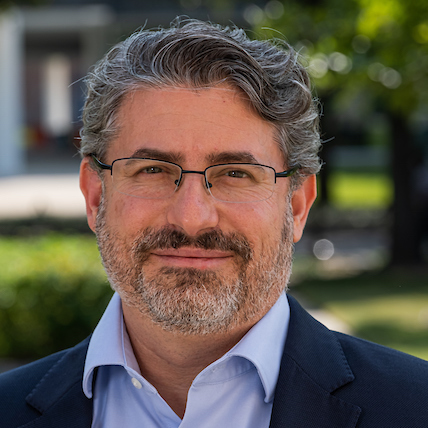 Dr. Sam Brody '92
Samuel D. Brody is a Regents Professor and holder of the George P. Mitchell '40 Chair in Sustainable Coasts in the Department of Marine and Coastal Environmental Science at Texas A&M University, Galveston Campus. He is the Director of the Institute for a Disaster Resilient Texas, an adjunct professor in the Department of Civil and Environmental Engineering at Rice University, and a Senior Fellow at the Water Institute of the Gulf. He was also the Lead Technical Expert for the Governor's Commission to Rebuild Texas in response to Hurricane Harvey. Dr. Brody's research focuses on coastal environmental planning, spatial analysis, flood mitigation, climate change policy, and natural hazards mitigation. He has published numerous scientific articles on flood risk and mitigation, and recently released the book, Coastal Flood Risk Reduction: The Netherlands and the U.S. Upper Texas Coast published by Elsevier Press. Dr. Brody teaches graduate courses in environmental planning, flood mitigation, and coastal resiliency. He has also worked in both the public and private sectors to help local communities adopt flood mitigation plans.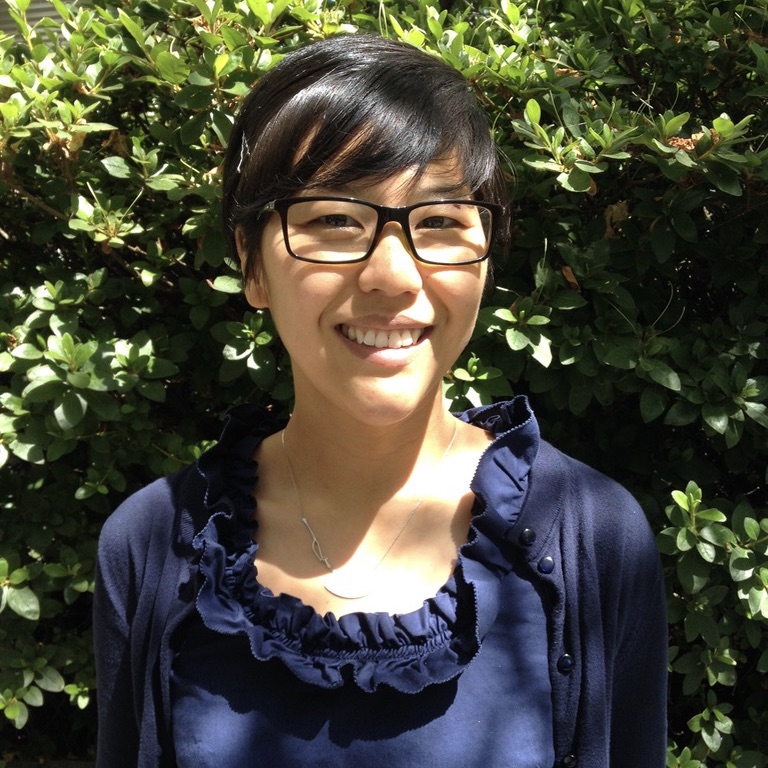 Grace Cho '05
Grace Cho is a senior transportation planner at Metro, the metropolitan planning organization for the Portland, Oregon region. Prior to working at Metro, Grace worked at regional transportation agencies Puget Sound Regional Council in Seattle and Metropolitan Transportation Commission in the Bay Area. She also interned at the City of Seattle Department of Transportation (SDOT) and worked in the private sector at CH2M Hill (now Jacobs) in Seattle and Anchorage. Her work focuses on implementation of the metropolitan transportation improvement program, project performance evaluation, and development of regional transportation policies. As part of her work she assesses the equity and environmental impacts and/or benefits of transportation plans and funding programs. She received a Masters of Urban Planning degree from the University of Washington (Seattle, Washington) in land use and transportation planning and a bachelor's degree from Bowdoin College (Brunswick, Maine) in history and environmental studies.Grace grew up in Anchorage, Alaska surrounded by a small Korean-American community which continues to grow in Anchorage. In her spare time she enjoys road and trail running, soccer, cooking different cuisines from around the world, and reading.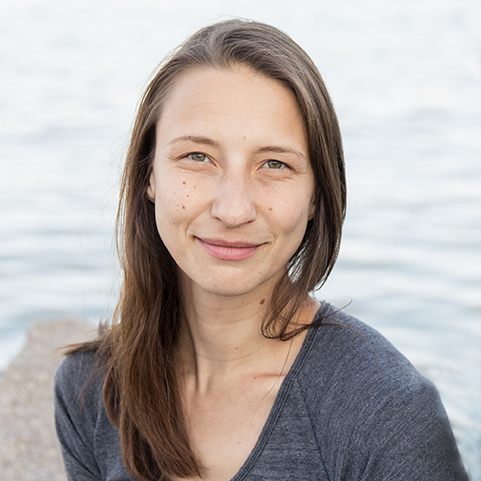 Adrienne Heflich '05
Adrienne Heflich, RLA, is an Associate Principal with Michael Van Valkenburgh Associates in Brooklyn, NY where she enjoys the problem-solving challenges and consensus-seeking opportunities inherent to planning, designing, and building public landscapes. Adrienne has been an integral member of MVVA's design and construction administration teams for the CityArchRiver and LKS Riverfront Projects in St. Louis, MO and the project manager for the planning of Dorothea Dix Park in Raleigh, NC. Priorities that unite her work include a sensitivity to a site's cultural and historic resources, designs that incorporate opportunities for better accessibility, and the development of maintenance strategies that improve soil performance with reduced resources. Adrienne graduated with a BA in Environmental Studies and Visual Arts from Bowdoin College and an MLA from the Graduate School of Design at Harvard University. She was certified as a Master Composter by the New York City Department of Sanitation in 2010.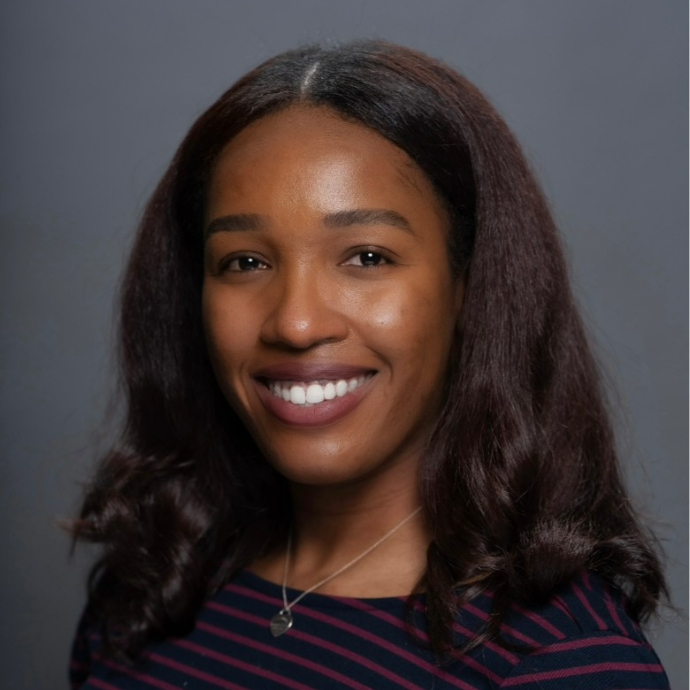 Symone Howard '15
Symone grew up in the Chicagoland area, and is currently based in Washington, DC. She is interested in the relationship between policy, the natural and built environments, and the human experience. Symone works as an Environmental Protection Specialist with the US Department of Transportation. She earned her Master's in City & Regional Planning from Georgia Tech and her Bachelor's in Environmental Studies and Sociology from Bowdoin College. She is a board member of the DC chapter of the National Urban League Young Professionals. In her spare time, she enjoys cooking, exploring cities, and trying to keep her plants alive.
Please let us know if you plan to attend via CampusGroups
Registration optional but preferred.
---
Meet & Greet  

Friday, April 14, 4:00 p.m.
Roux Center for the Environment, Lantern

Environmental Studies students, prospective students and alumni are invited to gather in the Roux Center Lantern for light refreshments and conversation.