Published March 26, 2019 by Kayla Stuhlmann '22 and Bridget Spaeth
Zachary Burton '14 brings science scholarship and poetry together in the "twitter-sphere"
Zachary Burton '14 impacts the public's understanding of climate change and space science through poetry and social media, publishing this case study in the "International Journal of Environmental Sciences & Natural Resources"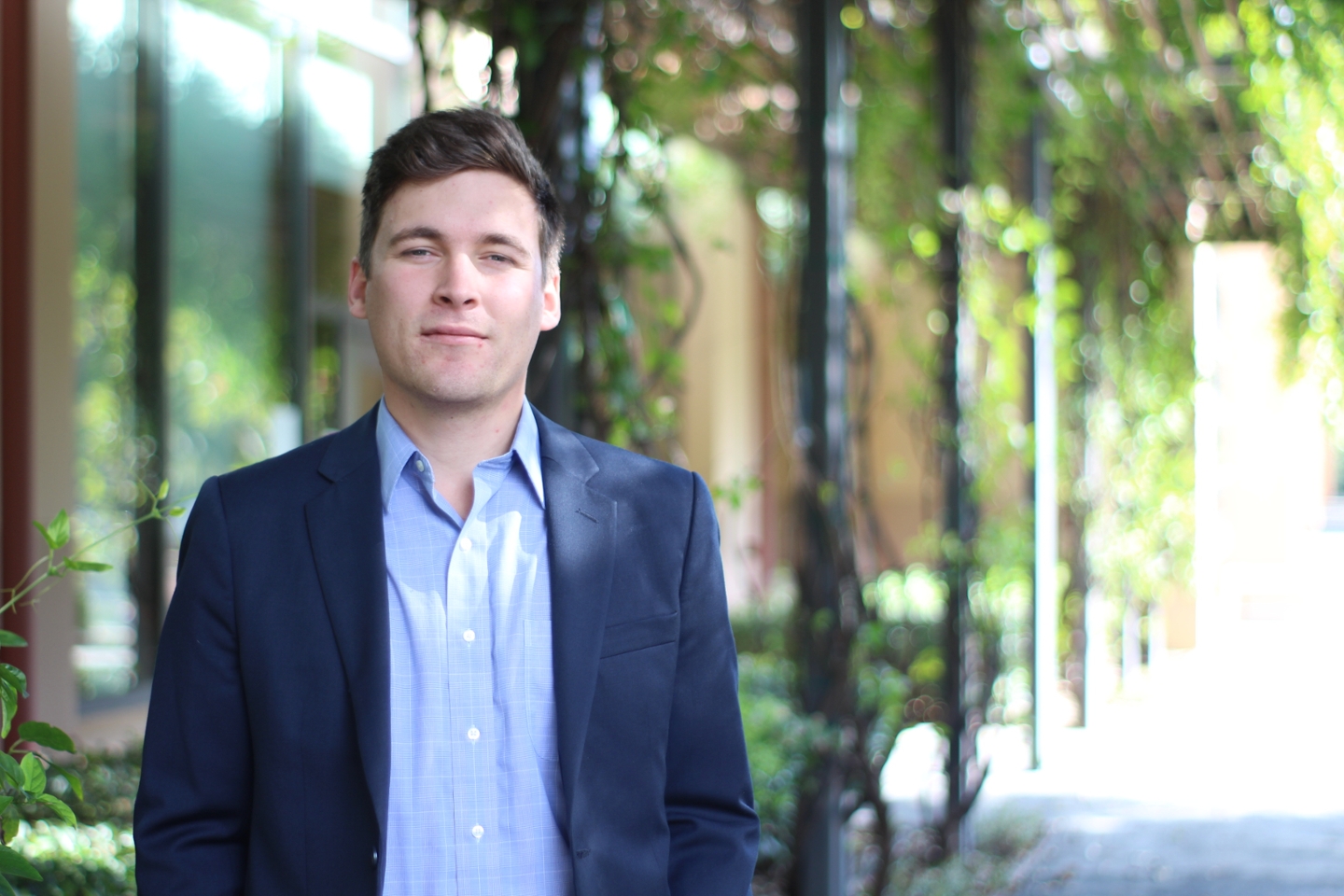 In April of 2018, Burton posted his first poem under the Twitter account @climatecouplets. With a desire to raise awareness of climate change and circulate factual information to the public, Burton selected 100 scientific journal articles from a variety of sources, summarizing salient points into four-line couplets. Eight months and 127 posts later, @climatecouplets has increased its followers and Zachary Burton has had first-hand experience in cultivating small works that posit great potential in the intersection of art and science. Burton now manages a second Twitter account, @planetarypoetry, publishing a collection of space-related poems and the information to locate their source articles.
This February the Bowdoin alum submitted and published "Science Poetry Promotes Public Perception: A Case of 21st-Century Environmental Communication" in the International Journal of Environmental Sciences & Natural Resources. The paper highlights the impact that scientifically accurate and inspired poetry can have on the public's understanding of relevant issues when posted to social media platforms. This communication, he writes, "is an essential component to promoting public understanding and behavioral adaptation around climate change".
Zachary Burton '14 is a current PhD candidate at Stanford University in Geological and Environmental Sciences. While at Bowdoin, Zach majored in Earth and Oceanographic Science and German.
Follow his efforts on Twitter:
@climatecouplets
@planetarypoetry
Photo album:
Preview poems here: