Trails
Access to the ocean enriches our hands-on research approach, and our natural laboratory includes walking access to miles of coastal habitat (rocky intertidal, cobble beach, soft sediment, and subtidal eelgrass), as well as water access to exposed rocky environments and the Kennebec and New Meadows estuaries.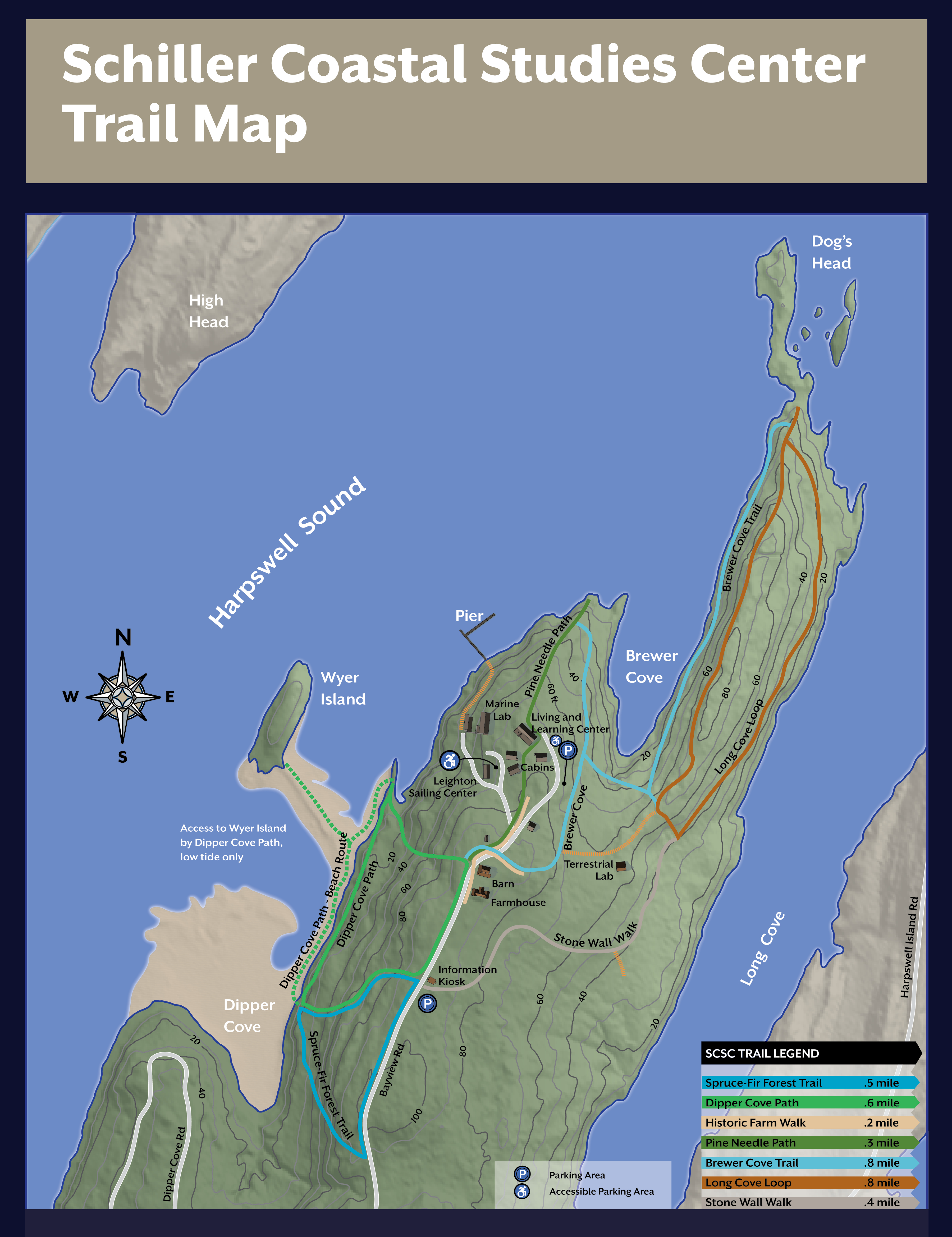 Guidelines for Trail Use
The trails are open dawn to dusk.

Please protect the natural habitat by staying on designated trails.

These trails are designed for foot traffic only (no bicycles or 

motorized vehicles).
Ongoing research takes place here. Please respect any flags, markings, or other scientific equipment.
Please do not collect anything from the center.
Dogs must be on a leash and stay on the main trails. Please carry out any waste left by pets.
Hunting is strictly forbidden on the property.
No camping, smoking, or fires are allowed on the property.
Trails and Distances
Spruce-Fir Forest Trail: 0.5 Mile
Dipper Cove Path: 0.6 Mile
Historic Farm Walk: 0.2 Mile
Pine Needle Path: 0.3 Mile
Brewer Cove Trail: 0.8 Mile
Long Cove Loop: 0.8 Mile
Stone Wall Walk: 0.4 Mile