Events
Search for "Baldwin CLT" in the Bowdoin Calendar for the most up-to-date list.
Bowdoin students! Please watch your email for Student Digest and other announcements, and go to Blink to find our online events.
Webinar - GETTING READY FOR FINALS!
THURSDAY APRIL 30, 2:00-3:00 PM OR FRIDAY MAY 1, 11:00-12:00 PM (ET)
SIGN UP HERE by Wednesday April 29, 5 PM
Virtual CAVE DAY Studying Event
FRIDAY MAY 1, 1:00-3:00 PM (ET)
Join us on Zoom here anytime between 1:00-3:00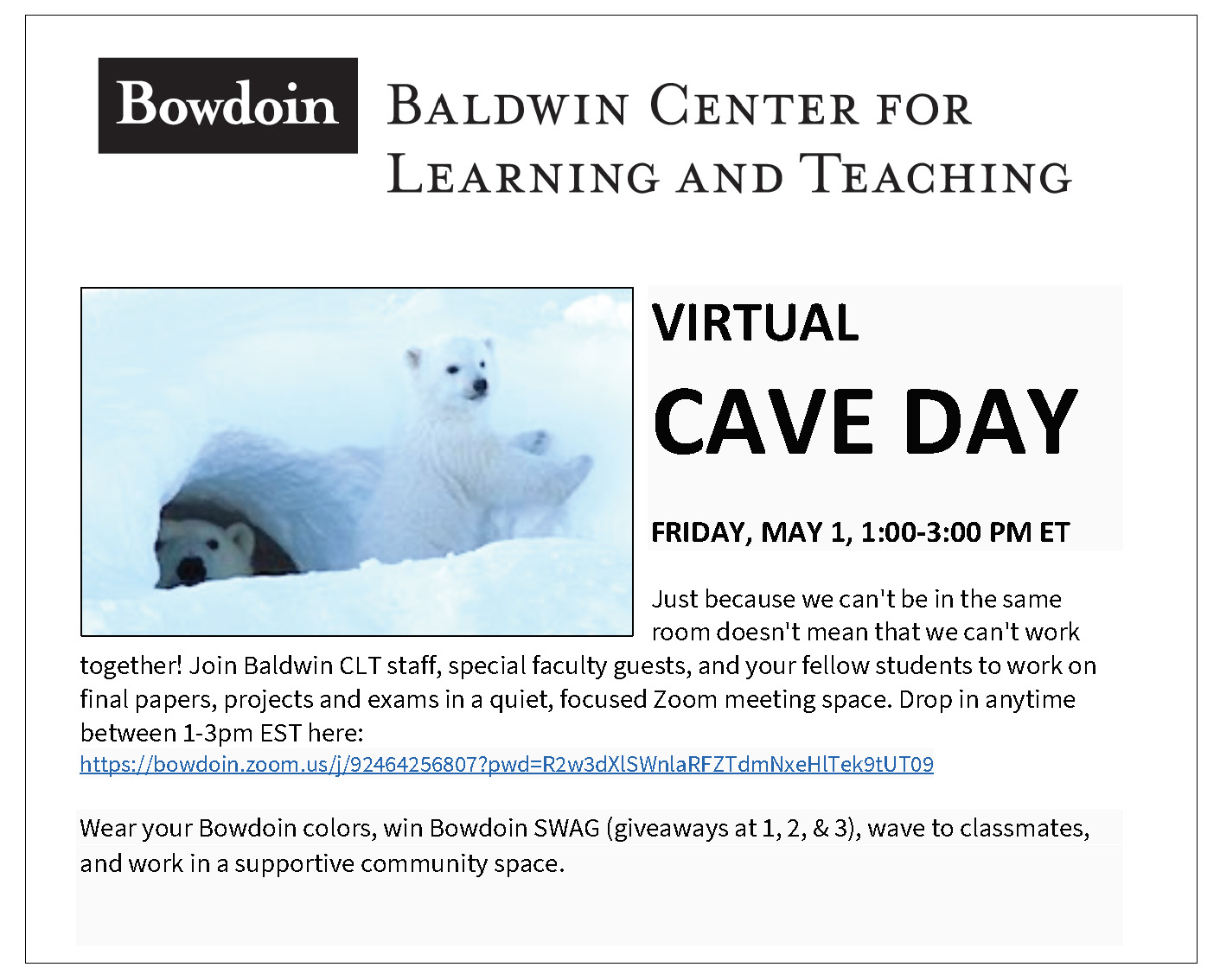 April, 2020: Our WICKED SMART WORKSHOPS are currently on hold. But, you can still peruse our offerings and think about offering one when we are back on campus again!
Schedule a Workshop! Email Tammis Donovan  
Ask a question: Email Katie Byrnes at kbyrnes@bowdoin.edu or call Tammis Donovan at 207-725-3006