Published April 13, 2021 by Bowdoin
"Well There Goes My Project:" Reimagining Fieldwork During COVID
Four students whose original plans for anthropological research were derailed or impacted in some way by COVID-19 spoke about how they adapted, and the new paths they forged.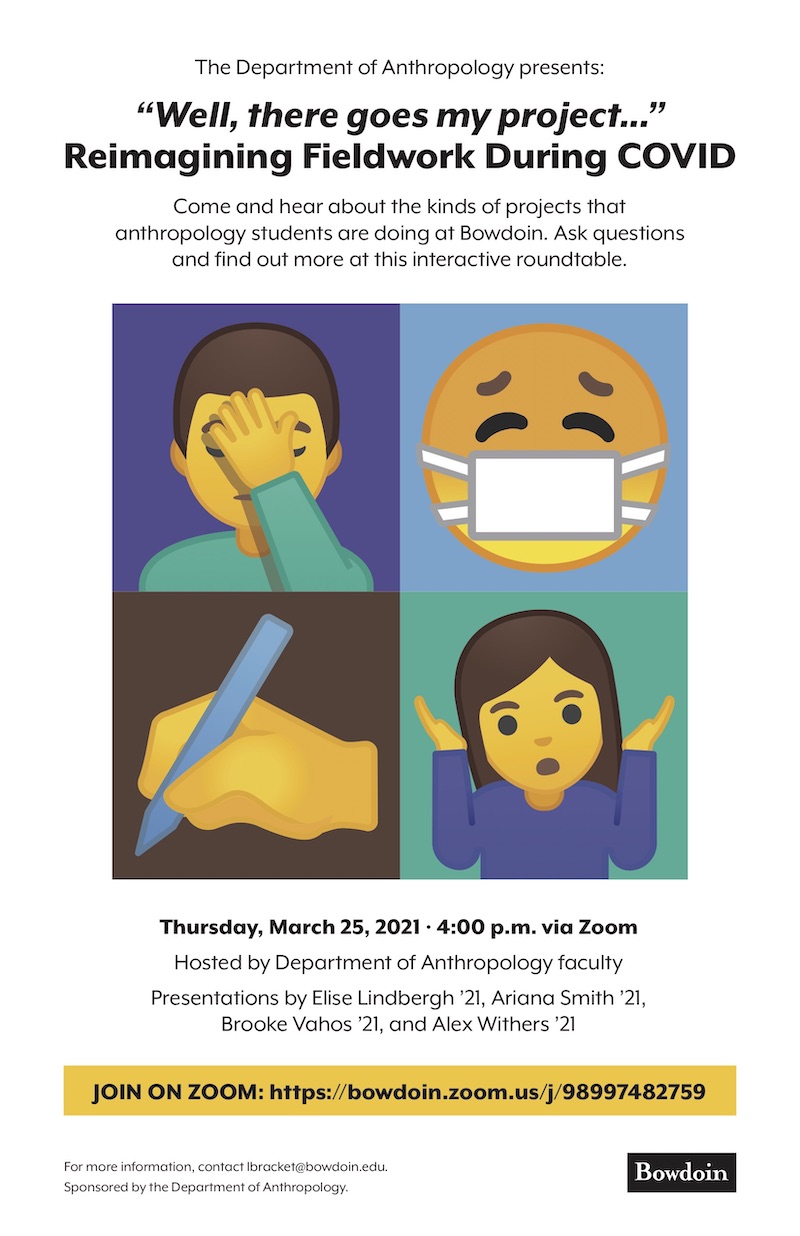 In an interactive roundtable held online, four anthropology majors—Elise Lindbergh '21, Ariana Smith '21, Brooke Vahos '21, and Alex Withers '21—recently discussed their summer research projects.
All of them were affected to some extent by COVID, forcing the students to change their focus or find new ways to collect data.
The students briefly presented on their work and answered questions from the audience, which included professors, students, and relatives. Visiting Assistant Professor of Anthropology Lauren Kohut, with Assistant Professors of Anthropology Willi Lempert and Shreyas Sreenath, facilitated the colloquium.  
The students had research grants from the Matilda and John Riley Fund for Sociology and Anthropology.