Published July 02, 2020 by Tom Porter
Summer Fellow Alex Withers '21 Helps Developmentally Challenged Engage with Technology
Rising senior Alex Withers is one of more than 160 students pursuing research and community fellowships over the summer. Under the supervision of Professor of Anthropology Krista Van Vleet, Withers is working on a project called "Atypical Virtual Worlds: Technology, Culture, and (Dis)Ability in the Twenty-First Century," which he describes here in his own words: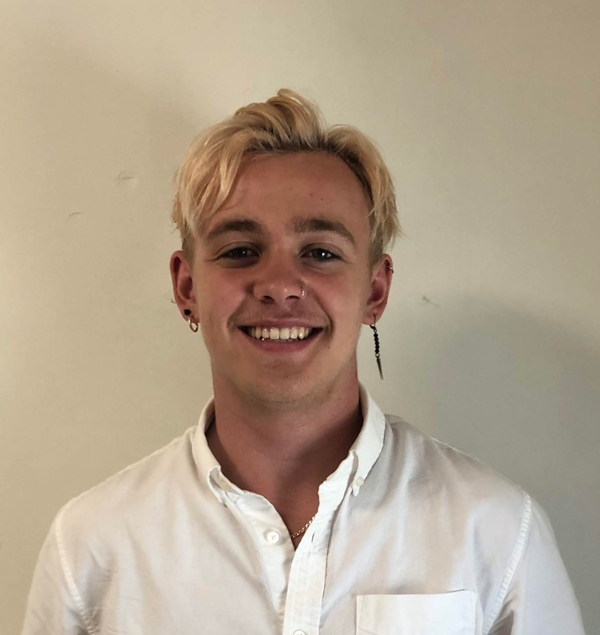 "This summer, with a generous Riley Research Award from the anthropology department, I aim to explore the ways in which intellectually challenged adults engage with technology and virtual spheres in their everyday lives. Unfortunately, I will not be able to conduct any in-person research, but by combining academic research with a series of remote interviews with practitioners, specialists, teachers, and, most importantly, neuro-atypical adults themselves, I hope to provide insight into the ways in which members of this community interact with all sorts of technology, from social media to even video games. I have worked with adults and children with intellectual and social challenges for six years and have always been passionate about bringing their voices to the fore in a society that generally 'dis-ables' their lives. Through this work, I hope to be able to provide insights that will enhance their engagement in both virtual and nonvirtual worlds, and to improve how I can support their lives and their endeavors with technology every day."
Bowdoin summer fellows receive funding from a variety of sources. In many cases the Center for Cocurricular Opportunities awards fellowships for independent faculty-mentored research projects. Individual departments and programs can also draw from their own funds to give awards to students. In addition, faculty members may use outside grant funding to hire students on their research projects. There is also the Mellon Mays Undergraduate Fellowship Program, which this summer is enabling six Bowdoin undergraduates from underrepresented backgrounds to pursue research with a view to postgraduate study.