Recent Honors Projects
Honors projects in Africana Studies are reserved for students with distinguished academic records.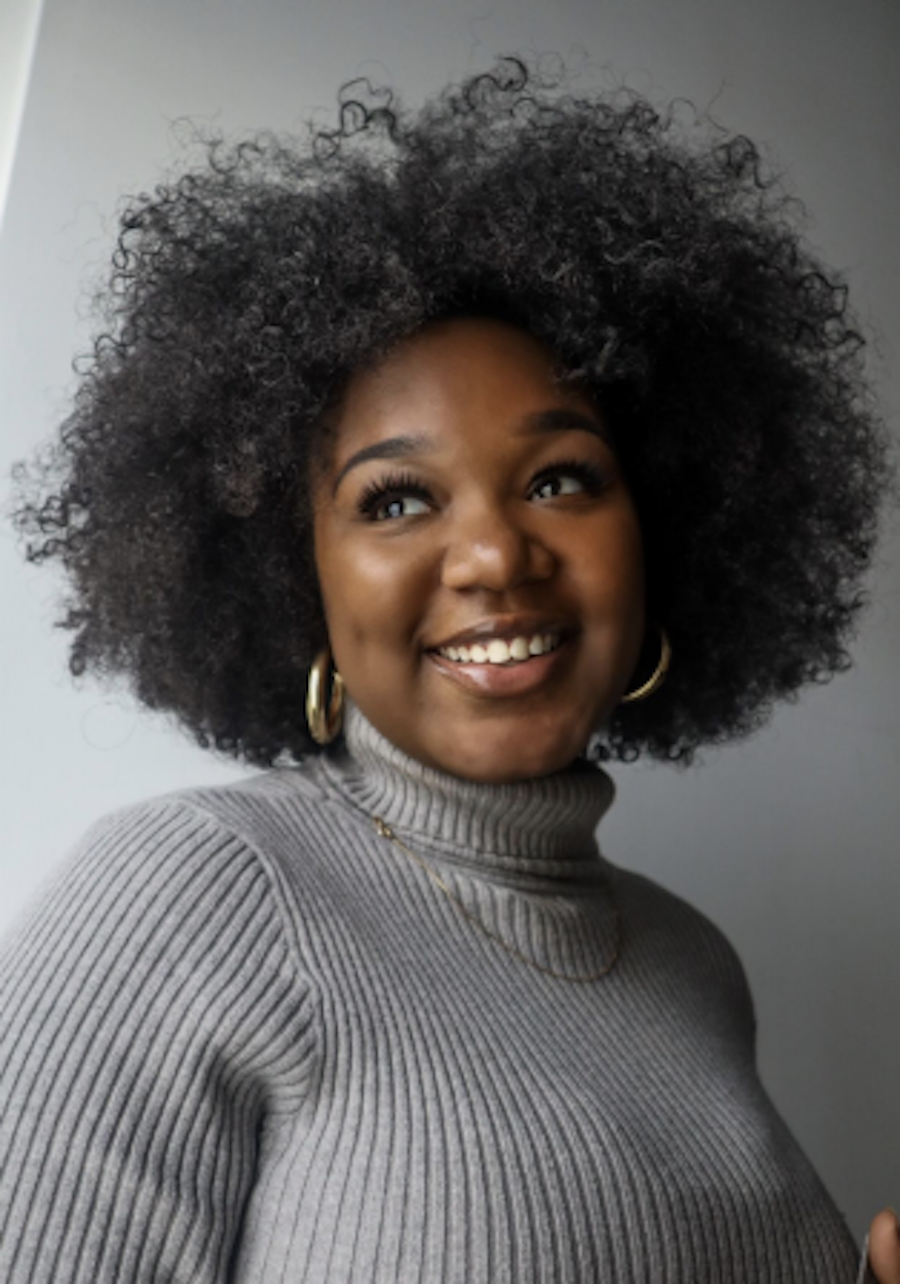 Thesis: "Skin Deep: Analyzing Black Representation in the Teaching of Visual Arts"
Abstract: My honors thesis argues that at Bowdoin College, failure to provide Culturally Relevant Teaching in art studio courses dismisses the representation of Blackness in the Visual Arts Department. Culturally Relevant Teaching (CRT) recognizes the importance of all students' cultural experiences in different aspects of learning. It allows for equitable access to education for students of diverse backgrounds. CRT is crucial to reconstructing Art Education to represent diverse student bodies. My position as a Black-Indigenous artist enables me to reflect on the intersection of these frameworks and to build upon them in order to highlight the need for pedagogical practice in studio art courses, that doesn't center technical training derived from the Western canon of art production in Bowdoin's Visual Arts Department. My research lives on a digital format, where you will engage with the history of Art at Bowdoin from 1794 to the present, oral histories from Black identifying alumni who have navigated the department, theoretical frameworks, and an autoethnography that breaks down my self-taught pedagogical practice in response to the representational gaps in the curriculum. As you navigate this site, I ask you to follow the written instructions and engage with the interactive material. I will virtually guide you through this project chronologically, and through the lens in which I have experienced personally and through observation.
Most memorable Africana studies course: Protest Music with Judith Casselberry
Since graduating: Post-grad, I haven't strayed away from the arts, but I've found a new love in service and youth arts empowerment. I currently work at an youth arts non-profit in Poughkeepsie, New York. The organization "empowers young people to develop their creative voice to shape their futures and bring about positive social change". I am still a practicing artist, and have been showing my work at a few galleries and pop-ups in Poughkeepsie. I was recently awarded the Jurors Award for my Portrait of Brother, oil painting, at the High Contrast exhibition at the Trolley Barn Gallery.I am currently preparing for my first solo show, Beauty in Remembrance, which will be at the Oak Bluffs Public Library July 9-23rd, 2022. As an Afro Indigenous artist, it means alot to have my first solo show, on my native land, Noepe (Martha's Vineyard). It truly feels like a full circle moment and I am so grateful for this opportunity.
Past Honors Projects
2019-2020
Eskedar Girmash: An Ode to the Birth Justice Movement: Battling, Birthing, Being Black (with Judith Casselberry)
2018-2019
Maurice Asare: Rendering the Invisible Visible: Narrating Black Women's Struggle Against State Violence (with Judith Casselberry)
Anne Fraser Gregory: This is N.Y.C. not Little Rock": the battle to integrate New York City's pubic Schools
Samuel Kenney: Leadership from Within: Founders, advocates, and organizational networks operating in Maine's immigrant community (with Brian Purnell)
LaShanda Harbin: Keeping poor black children safe : gun-violence and gang-violence prevention measures in Chicago's public schools (with Brian Purnell)
2017
Lydia Woodward: The politics of incorporation: refugees, asylum seekers, and the law (with David Gordon)
Abby E. Motycka: White southerners respond to Brown v. Board of Education: why crisis erupted when Little Rock, Arkansas, desegregated Central High School (with Brian Purnell)
2013-2014
Tracey Shirey: Common Patterns in an Uncommon Place: The Civil Rights Movement and the Persistence of Racial Inequality in Waterloo, Iowa (with Patrick Rael)
Hannah Wurgaft: The Federal Disproportionate Minority Contact Mandate: An Examination of Its Effectiveness in Reducing Racial Disparities in Juvenile Justice (with Craig McEwen and Brian Purnell)
2012-2013
"Reilly" Hannah Lorastein: Who We Are: Incarcerated Students and the New Prison Literature, 1995-2010 (with Tess Chakkalakal)
Rami T. Stucky: Rhythm, Rage, and Restraint: The Music of Nina Simone and John Coltrane on the Birmingham Bombing (with Tracy McMullen)
2011-2012
Wyatt A. Littles: Change as Choice: College Basketball Recruiting and Black Male Participation in the NESCAC (with Professors Judith Casselberry and Brian Purnell)
2010-2011
Isa I. Abney: Queer Bedfellows: Reading the Collaboration Between the Black Panther Party and the Gay Liberation (with Jen Scanlon and Brian Purnell)
2007-2008
Kai P. Parker: Porgy and Bess, Cold War Propaganda, and the Evolution of the Civil Rights Movement, 1952-1956
2005-2006
Jessica A. McCree: Spatial Distance, Social Distance: White Reactions to an Informal Settlement In Hout Bay, Cape Town
2001-2002
Rebecca G. Grauer: Neo-colonialism, Paternalism and AIDS in Kenya
1993-1994
Natasha J. Padilla: White Female Accountability in the Works of Alice Childress