Professor of History - on leave for the 2021-22 academic year
David M. Gordon, Professor, received his undergraduate degree from the University of Cape Town, South Africa, and his Ph.D. from Princeton University.
His research and publications focus on the history of southern and central Africa over the last two centuries, including Atlantic and Indian Ocean trading networks, British, Portuguese, and Belgian colonialism, property regimes, environmental cultures, the historical imagination, spiritual agency, and humanitarianism. His most recent monograph, a history of how spiritual beliefs have influenced human agency, is entitled Invisible Agents: Spirits in a Central African History (Ohio University Press, 2012). He has also edited a collection with Shepard Krech entitled Indigenous Knowledge and the Environment in Africa and North America (Ohio University Press, 2012). Employing select documents used in his course, "Apartheid's Voices," he recently published a short history and a collection of documents for the popular Bedford Series in History and Culture, Apartheid in South Africa: A Brief History with Documents.
His first book, a history of fishing, changing tenure rules and forms of wealth from the pre-colonial to the post-colonial periods in the borderlands of Zambia and the Democratic Republic of the Congo, Nachituti's Gift: Economy, Society and Environment in Central Africa, was published by the University of Wisconsin Press, and was a finalist for the Herskovits award for the best book in all disciplines of African Studies. He has published articles in numerous scholarly journals, edited collections, and digital publications, including the Journal for African History, Journal of Southern African Studies, William and Mary Quarterly, History in Africa, Comparative Studies in Society and History, Slavery and Abolition, Past and Present, Oxford Bibliography in African Studies, and the Oxford Research Encyclopedia.
He is currently involved in two long-term research projects. The first, a culmination of his research in central Africa, uses art and oral tradition alongside archival sources to explore nineteenth century political transformations in the central African interior that were connected with global trade and culminated in the violence of the Congo Free State. The second concerns the struggle for health and human rights in apartheid South Africa, centered around the establishment of a liberated health clinic in the midst of an uprising against apartheid.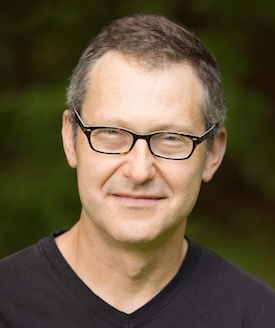 Education
PhD Dissertation, History: "The Making of a Hinterland: Environment and Politics in Mweru-Luapula from the 1880s to the 1990s.", Princeton
MA, History-Major Field: Sub-Saharan African History. Minor Fields: Comparative Environmental History, American History, 1740-1815., Princeton
Honours in African Studies (First Class), University of Cape Town
BA, Economic History and Sociology (with distinction in Economic History), University of Cape Town