Geoffrey Canada Associate Professor of Africana Studies
Professor Casselberry teaches courses on African American women's religious lives; music and spirituality in popular culture; music and social movements; and issues in Black intellectual thought. Her interest in African American religious and cultural studies, with particular attention to gender, guides her research agenda. Her current ethnography, The Labor of Faith: Gender and Power in Black Apostolic Pentecostalism, employs feminist labor theories to examine the spiritual, material, social, and organizational work of women in a New York-based Pentecostal denomination (Duke University Press, April 2017). She is co-editor with Elizabeth Pritchard of Spirit On the Move: Black Women and Pentecostalism in Africa and the Diaspora. This collection of essays by leading scholars examines Black women's engagement with Pentecostalism in Mozambique, Ghana, Nigeria, Brazil, Haiti, Grenada, and the U.S. (forthcoming in Religious Cultures of African and African Diaspora People series with Duke University Press). In addition to research and publishing on organized Pentecostalism, she is working on a project examining the transnational Pentecostal roots of international music icon Grace Jones and their imprint on her performance aesthetics and identity.
Professor Casselberry's interest in links between lettered and performed scholarship comes from her career as an academic and performer. As a vocalist and guitarist, she performs nationally and internationally with Toshi Reagon and BIGLovely, and has enjoyed a career as an international recording artist with Casselberry-DuPreé and JUCA. She has shared stages with Sweet Honey in the Rock, Odetta, Stevie Wonder, Etta James, and Elvis Costello, among others.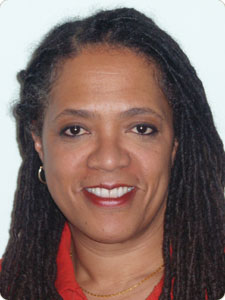 ---
Education
PhD, African American Studies and Anthropology, Yale University
MA, Ethnomusicology, Wesleyan University
BM, Music Production and Engineering, Berklee College of Music