Assistive Technology in the Classroom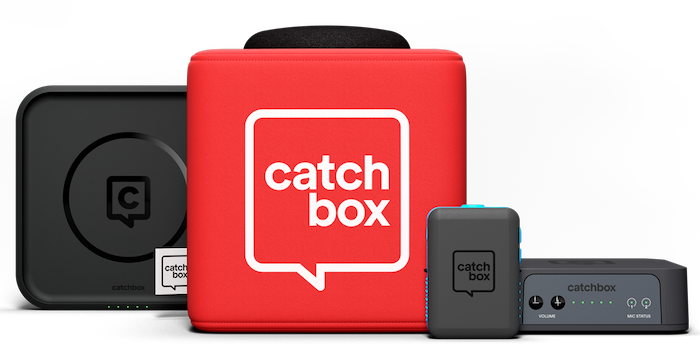 The Catchbox is a soft foam throw-able microphone that can help amplify student and instructor voices and be a fun teaching tool to increase discussion and interactive participation activities in medium to large classroom spaces. There are Catchboxes set up in various classrooms that are connected through the room's sound system.
Hearing loops, or induction loops, are available in some classrooms and event spaces. They are a type of assistive listening tool that sends presenter and audience sound directly to a person's telecoil-enabled hearing aids or cochlear implants for improved sound clarity and understanding. If a person does not have a compatible hearing aid and/or would like hearing assistance in a space, portable hearing devices are available. Hearing loops are available in Lancaster Lounge, Maine Lounge, Hatch 212, Hatch 214, Pickard Theater, and the Pickering Room (Hubbard 213).