Environmental Mission Statement
The Bowdoin College community—being mindful of our use of the earth's natural resources, our impact on the environment of coastal Maine, and our responsibilities as members of a leading liberal arts college dedicated to serving the common good—recommit ourselves to environmental awareness and responsibility, and to actions that promote sustainability on campus and in the lives of our graduates.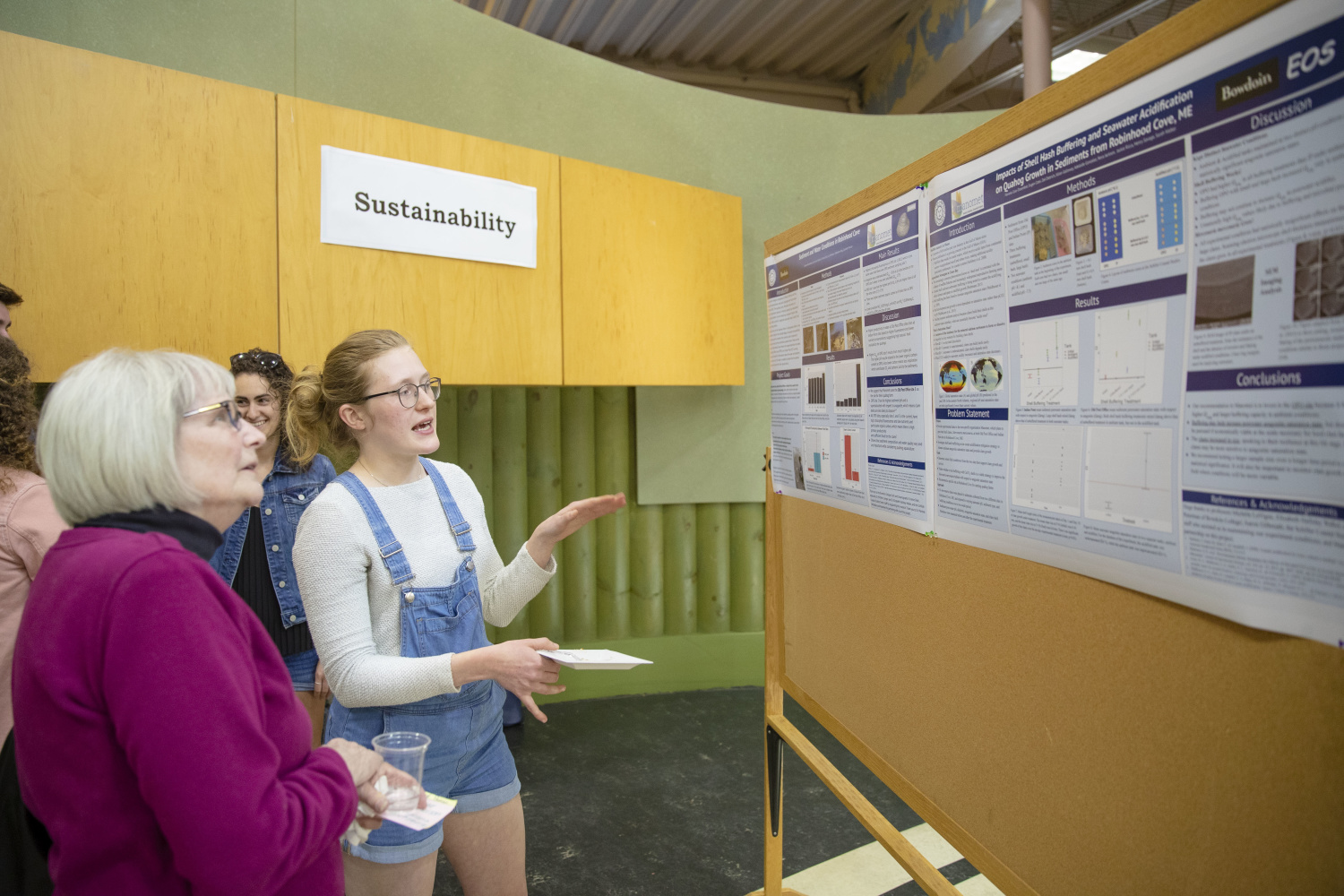 This reaffirmation by the College of long-held principles comes at a time when the consequences of inaction are no longer abstract or shrouded in uncertainty. Although study and deliberation must continue, our accumulated knowledge about the effects of climate change demands the identification and implementation of effective solutions that will protect the environment while advancing economic development and security here and abroad. It is clear that we must conduct ourselves in a manner that meets our needs today without jeopardizing the ability of future generations to meet their own.
Bowdoin's ongoing efforts on behalf of sustainability and environmental stewardship take place in our classrooms, on campus, in our coastal research facilities, and in the community.
As an educational institution that has long derived great benefit and much of its identity from the natural beauty of Maine, Bowdoin has a special obligation to challenge its students and faculty to examine, discuss, and debate issues of ecological preservation, social justice, economic viability, and global responsibility. Accordingly, the College will continue to incorporate environmental awareness into the daily lives of students and will ensure that Bowdoin graduates have the ability, knowledge, and intellectual flexibility to confront these complex issues through effective analysis and the application of creative thought, sound judgment, and ethical action.
In its daily operations, the College will continue to reduce waste and pollution through conservation, recycling, and other sustainability practices. These efforts will continue to include the investigation and implementation of new technologies and methods aimed at reducing Bowdoin's impact on the environment.
Bowdoin will also maintain its leadership role in the community by applying research and volunteer effort toward identifying and helping to solve the environmental challenges of Brunswick and Maine.
It is clear that actions taken or dismissed today will define the future condition of our world and society. As educators, scholars, and citizens long dedicated to the common good and privileged to "count Nature a familiar acquaintance," we, the members of the Bowdoin community, pledge ourselves and our efforts to this cause and to a just and sustainable future.