Bowdoin Professor of Asian Studies and Cinema Studies
My research interests extend across interdisciplinary fields, such as film studies, cultural studies, and visual art studies, with a focus on gender politics. My first book, Women Through the Lens: Gender and Nation in a Century of Chinese Cinema, demonstrates how woman, as visual image and discursive element, was appropriated in the construction of the nation-state throughout the twentieth century in China. My second book, Gendered Bodies: Toward A Women's Visual Art in Contemporary China, examines how women artists use the body, especially the female body, to engender self-expression and deal with social-political issues. In addition to scholarly publications, an art exhibition in 2013, curated as a team and titled Break Through: Women Artists and Works in Contemporary China, has been a career highlight at Bowdoin.

At Bowdoin I offer various courses that spring from my research trips to China and subsequent scholarly publications. Courses I am passionately devoted to include "Ecocinema: China's Ecological and Environmental Crisis," "Hollywood Imagination of Asia," "China Urban: Art and Architecture," "The Cultural Revolution through Film," and "Fashion and Gender in China," as well as other content courses and an advanced language course.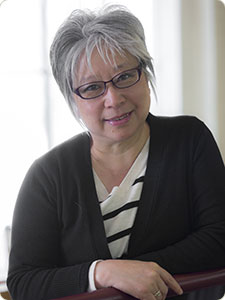 Education
PhD, Cinema and Culture Studies, University of Michigan–Ann Harbor, 1996
MA, American Culture, University of Michigan–Ann Harbor, 1989
MA, Chinese Literature, University of Wisconsin–Madison, 1987
BA, English, Xi'an Foreign Languages University, 1982