Nathaniel Thoreau Wheelwright
Anne T. and Robert M. Bass Professor of Natural Sciences, Biology, Emeritus
Nathaniel T. Wheelwright is the Anne T. and Robert M. Bass Professor of Natural Sciences in the Department of Biology at Bowdoin College in Brunswick, Maine. He earned his B.S. in Biology from Yale University (1975) and a Ph.D. in Zoology from the University of Washington (1982).
Following a Carr Postdoctoral Fellowship at the University of Florida (1982-1984) and a Visiting Assistant Professorship at Cornell University (1984-1986), he joined the faculty at Bowdoin College. As Director of the Bowdoin Scientific Station on Kent Island, New Brunswick (1987-2004), he established a long-term, on-going study of the population biology and behavioral ecology of Savannah sparrows and tree swallows and the pollination biology of island plants. His dissertation research on seed dispersal by fruit-eating birds in Costa Rica has led to long-term investigations of the reproductive ecology of tropical trees and the publication with Nalini Nadkarni of Monteverde: Ecology and Conservation of a Tropical Cloud Forest (Oxford University Press, 2000) and Monteverde: ecología y conservación de un bosque nuboso tropical  (Bowdoin Scholars' Bookshelf, Book 3, 2014).

With support from the Fulbright Foundation, the National Science Foundation, and Bowdoin College, he has taught and conducted research while living with his family in Spain, Nicaragua, Costa Rica, Botswana, Ecuador, and New Zealand.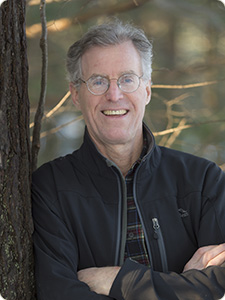 Education
PhD, Zoology, University of Washington, 1982
BS, Biology, Yale University, 1975