"They Wanted Me Because of Me": Marine Corps Veteran Daniel Hennelly '26 on His First Two Years at Bowdoin and the Road to Get Here
By Bowdoin News
Daniel Hennelly '26, a former Marine and one of five veterans currently enrolled at Bowdoin, shares experiences before and after arriving at the College with the Portland Press Herald.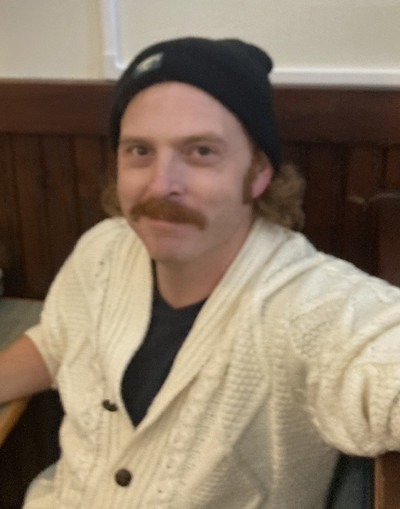 Hennelly, who is thirty-four, served eight years in the US Marine Corps deployed to Japan and South America, among other places, before arriving at Bowdoin in the fall of 2022.
"I got to travel all over Japan, and go places and experience the country, which is, unfortunately, not an experience a lot of service members in Japan get to have," Hennelly tells Portland Press Herald writer Emma Kilbride '25. "I'm super lucky."
Prior to Bowdoin, Hennelly worked for the Marines' Logistics Command and as a liaison between his battalion, the Japanese Ministry of Defense, and local defense bureaus and logistics companies that had contracts with the Marine Corps.
He later worked as a production assistant for a reality TV show, biking tour guide, headhunter, and financial services consultant.
Since his arrival at the College, he also tells the Press Herald, he has expanded his experiences to include roles as kicker on the football team and contributing writer for The Bowdoin Harpoon.
Following a near-fatal car accident, Hennelly began his college search, and he talks about his positive experience with the Bowdoin admissions staff.
"I felt, through the entire process, that they wanted me because of me, not because I'm a veteran," Hennelly said in the article.
"We are a place that celebrates our students' experiences and the many talents they bring to campus—the character of a person matters so much to us," said Claudia Marroquin, senior vice president and dean of admissions and student aid. "Having personally met Daniel through the admissions process, I can wholeheartedly say that Bowdoin is incredibly lucky to have him as a member of our community."
Read more about Hennelly, his research project regarding veterans of color, and yet another experience working as sound manager for a band of Bowdoin professors in the article, "He Took On the Marines. Now, He's Taking On the Liberal Arts at Bowdoin."
In 2018, the admissions office began making a concerted effort to enroll veterans with a total of seven matriculants to date. Most have found their way to Bowdoin with the help of programs like Service to School (S2S) and VetLink.


 The Admissions office's efforts have received a boost from the Bowdoin Marine Corps Society, an alumni organization founded in 2014 by Jack Abbott '63, P'00, Gil Barndollar '04, and Gordon Linke '50. The group, which has more than 70 members, raised about a quarter of a million dollars to set up a scholarship for veterans or the children of veterans, and to host an annual speaker on campus.
Published November 10, 2023