Published February 28, 2020 by Tom Porter
Bowdoin Gears Up for New Climate Action Goals
Bowdoin is gearing up for the release this spring of its updated Climate Action Plan. The College achieved carbon neutrality in April 2018, two years ahead of schedule—a significant milestone, says Bowdoin's assistant director of sustainability, Keisha Payson.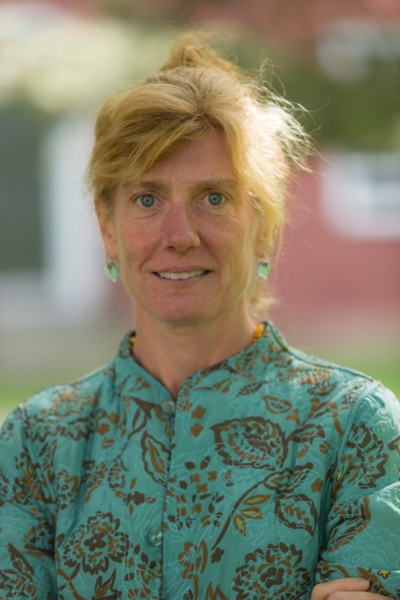 "This was the result of a ten-year effort involving several campus projects," she says, including the implementation of numerous energy efficiency measures as well as behavioral changes among faculty, staff, and students. 
Green Buildings
Take, for example, a number of Bowdoin's most recent and current building projects, says Payson. A new student apartment complex on Park Row meets passive house standards, while the Roux Center for the Environment was awarded LEED Platinum status when it opened in the fall of 2018. Another major project is the ongoing expansion of the Schiller Coastal Studies Center in Harpswell, which also meets passive house standards with "super" insulation, triple-pane windows, and efficient air-exchange systems for heating and cooling. 
Payson also highlights a new technology being used by Bowdoin in the construction of the Mills Hall and Center for Arctic Studies buildings, on which work is due to begin this spring. This will be the first large-scale commercial project in Maine to utilize a pioneering wood product called cross-laminated timber (CLT), also known as mass timber, as the superstructure of a building, she explains. "Traditional building materials like steel and concrete have significant carbon footprints, often referred to as embodied carbon, whereas the CLT material will actually be storing the carbon sequestered by the trees they are made of for decades, if not centuries, to come." 
And speaking of trees, while construction of Mills Hall and the new Center for Arctic Studies will require the removal of fifty-four pine trees, many of which are in poor health, the College will plant at least sixty-eight new trees adjacent to the buildings once construction is complete. These new trees will be a variety of species, as recommended by the College's landscape architects. 
"Through our portfolio managers, Bowdoin has a wide variety of investments that either directly or indirectly address climate change..." Chief Investment Officer Paula Volent.
Bowdoin's sustainability efforts were recognized in May 2019 with a "Gold" certification by STARS (the Sustainability Tracking and Assessment & Rating System) and are also reflected in The Princeton Review's recent "Top 50 Green Colleges" list, where Bowdoin came in at number seven nationally, making it the highest ranked NESCAC school.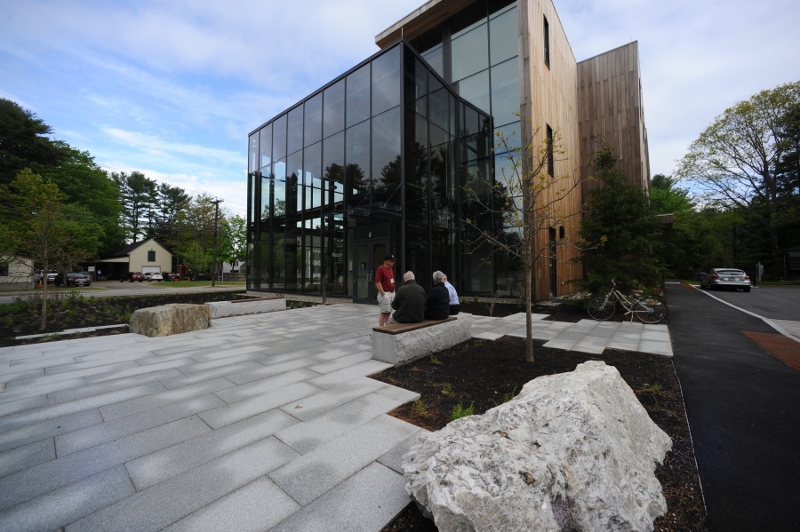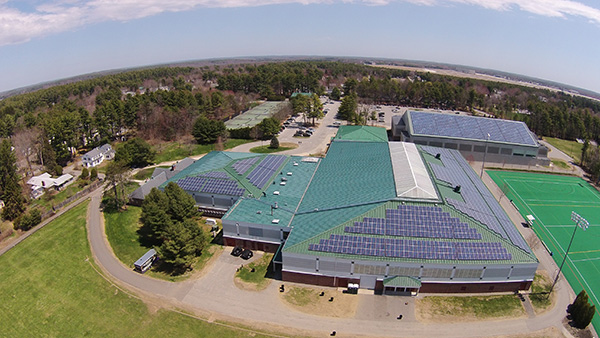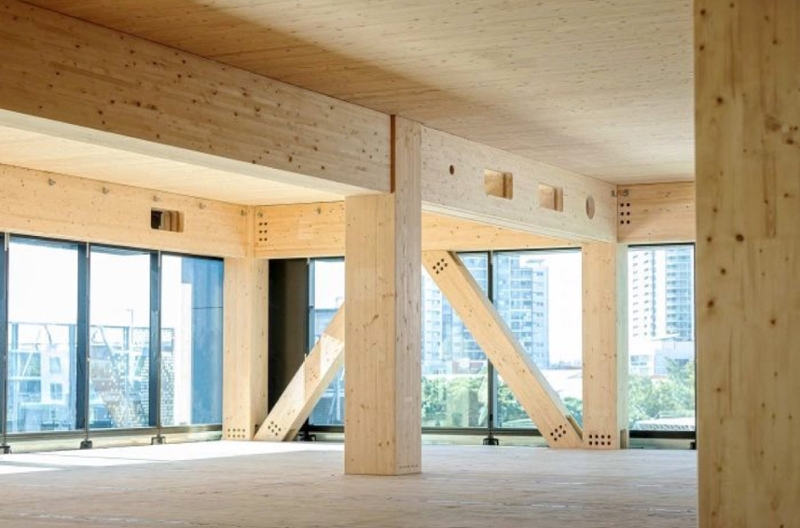 The New Plan
"The forthcoming Climate Action Plan will continue to build upon those achievements but will also be markedly different from the last plan," Payson explains. Despite running a highly efficient steam plant, heating the campus with natural gas is by far the biggest source of Bowdoin's greenhouse emissions, she says, making up nearly two-thirds of total campus emissions. "The Sustainability Implementation Committee explored several options and has focused on a plan that will take considerable investment over the coming decades, but that we hope will help us achieve the ambitious goal of becoming a campus heated entirely by green energy." 
Harnessing the Sun 
The College is also aggressively pursuing new solar energy projects. In 2018 Bowdoin collaborated with four Massachusetts liberal arts colleges to advance a large solar project in Farmington, Maine. Bowdoin's portion of the project will cover 45 percent of campus electricity needs. 
Since that project was launched, says Payson, the state has passed new legislation that raises the cap on the size of solar photovoltaic projects in Maine. "We hope this new legislation will allow us to at least double our commitment to Maine-based solar, if not reach the goal of 100 percent renewable electricity in the near future," she adds.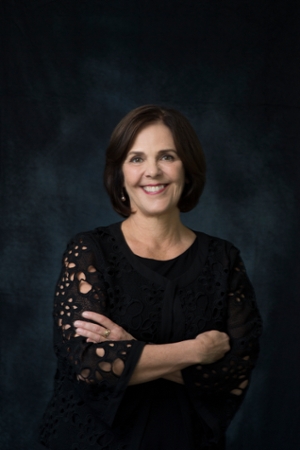 Investing in the Green Economy
Bowdoin's engagement with the green economy is also underscored by the College's approach to investments. According to Senior Vice President and Chief Investment Officer Paula Volent, who oversees Bowdoin's $1.74 billion endowment, Bowdoin does not directly own or invest in any fossil fuel securities, and the College's exposure in its portfolio through outside managers to fossil fuels is small and declining. Moreover, the College invests in a variety of companies and technologies that will play a role in the developing green economy 
"Through our portfolio managers, Bowdoin has a wide variety of investments that either directly or indirectly address climate change, including wind farms, developing battery technologies, plant-based meat alternatives, technologies aimed at reducing emissions of methane gas, and clean water technologies."
Bowdoin's endowment, says Volent, is allocated to external investment management firms through commingled funds that pool funds from multiple investors. "Part of our due diligence," she says, "is an in-depth review of each manager's approach to ESG (environmental, social, and governance) issues in their investment decisions.
The majority of the private equity managers Bowdoin uses, Volent adds, support the so-called Principles for Responsible Investment—a UN-supported network of global investors that promotes a number of guidelines for ethical investing.