Published May 09, 2023 by Bowdoin News
Sustainable Bowdoin 2042 Plan Highlighted on Maine Public Radio
Building on decades of leadership on environmental stewardship and in the teaching and study of the environment, Bowdoin College launched in May 2022 "
Sustainable Bowdoin 2042," a clean-energy plan that invests a minimum of $100 million in campus infrastructure between now and 2037 with the goal of utilizing carbon-free clean energy by 2042.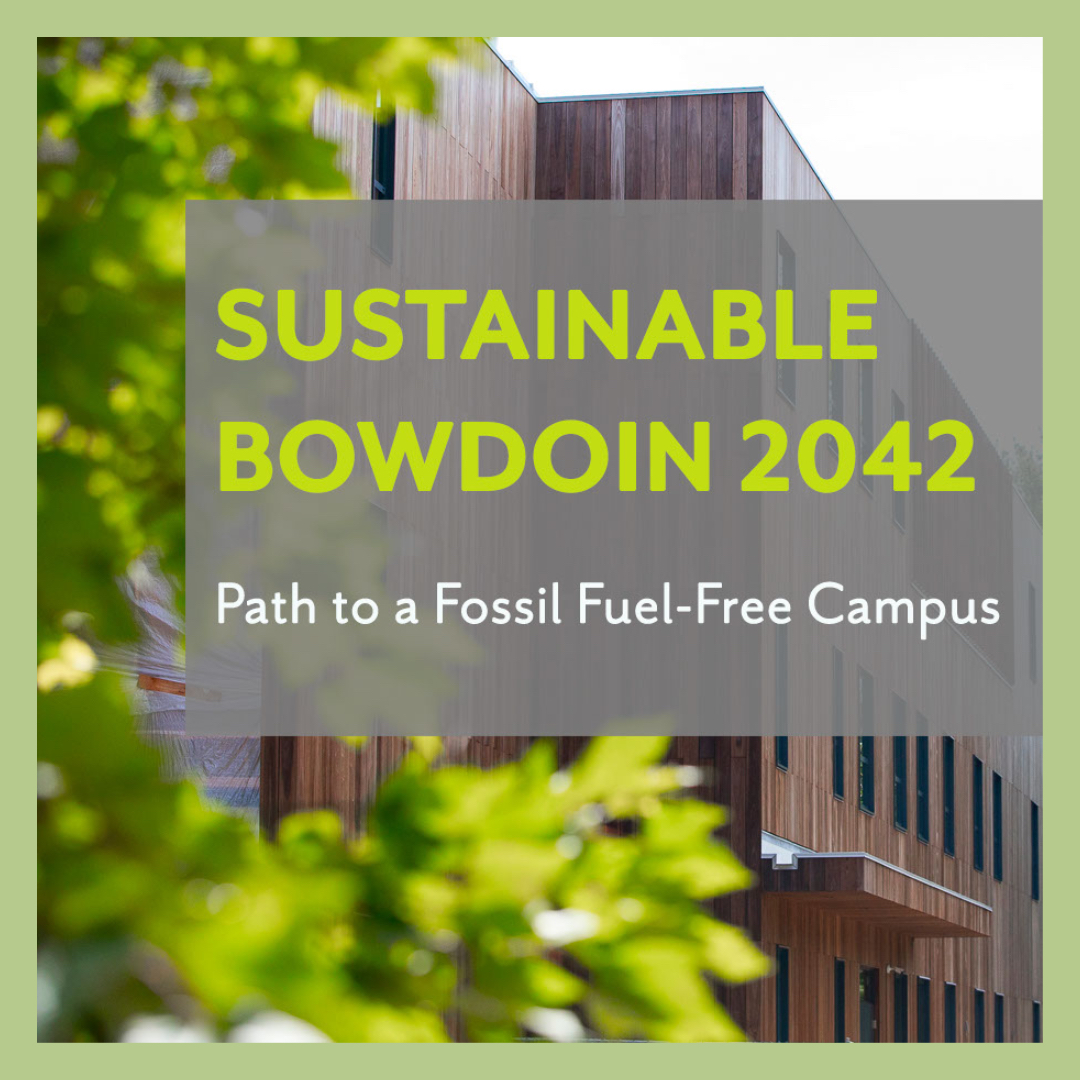 The plan builds on Bowdoin's environmental leadership to achieve 100 percent renewable electricity, creates a clear transition to a fossil fuel-free campus, and enhances existing academic programming.
As part of its ongoing series, Climate Driven: A Deep Dive into Maine's Response, One County at a Time, Maine Public Radio reporter Carol Bousquet visited campus to highlight aspects of the plan, including the College's efforts to replace its natural gas-fired power plant and prepare campus buildings for the installation of new low-temperature hot water heating and cooling system.
The piece includes portions of interviews with Director of Sustainability Keisha Payson, Director of Capital Projects John Simoneau, and Senior Vice President for Finance and Administration Matthew Orlando.
Listen to the Maine Public Radio segment, "How One Maine College Plans to End Its Reliance on Fossil Fuels within Twenty Years."
Learn more about sustainability at Bowdoin and the Sustainable Bowdoin 2042 climate action plan.