Published December 10, 2019 by Bowdoin Magazine
Action!
Chances are you've seen Anthony Molinari '96 on TV and in movies—you just don't know it. That's pretty much the point!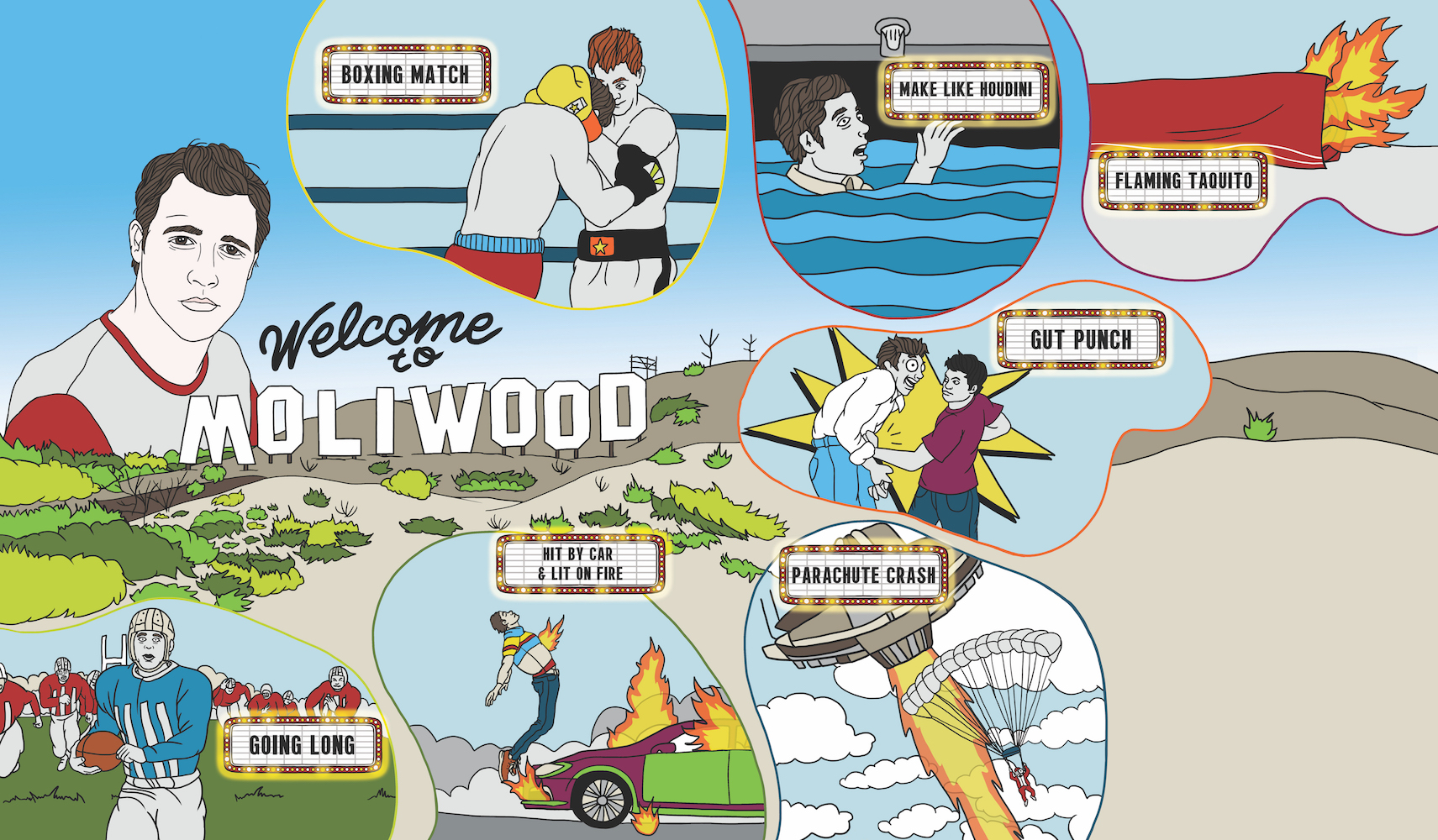 Molinari—an all-around athlete who captained Bowdoin's football team his senior year and whom some Bowdoin friends called "Moli"—is one of the best stunt actors and coordinators in Hollywood. He's doubled for actors like George Clooney, Matt Damon, Jeremy Renner, Mark Ruffalo, and Donnie West, and has an IMDB list of credits at least as long as one of his falls from a four-story building. Originally a teacher for children with behavioral issues, Molinari credits a former student for urging him to take a chance on his dream profession.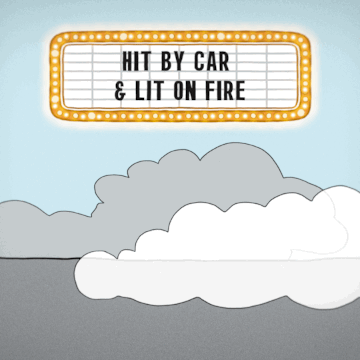 Parachute Crash
Star Trek
: Taurus Award/Hardest Hit nomination, 2010; Best Wire Work nomination, 2010
"I'd say the worst [injury] I've had was on this movie. I was on four different wires and in a space suit. They ended up dropping me eighteen feet to the metal deck below. Thought they broke my back. Turns out, I broke my foot."
Hit by Car, Lit on Fire
Drive Angry
: Taurus Award/Best Fire Stunt nomination, 2012
"I'd never been hit by a car before or set on fire at this point in my career." "They said, 'The car is on fire. We're going to douse you in gas, hit you with the car—which will light you on fire when you hit the hood—then hit the windshield, roll over the roof, off the trunk, and onto your back.' I'm like, 'That sounds fun. Let's do it!'"
Boxing Match
The Fighter: Taurus Award/Best Fight nomination, 2011
Mark Wahlberg and Molinari reenact the boxing match between Micky Ward (Wahlberg) and Shea Neary (Molinari). Molinari and Wahlberg actually hit each other, but in a controlled way, to achieve a realistic fight.
Flaming Taquito
The House
"This was my biggest fire burn. It was a seven-part burn that started on my arm, went to my shoulder, then my back, then my full body. A fire blanket thrown over my head was the fifth part, followed by a full-body blanket on fire, and then a guy knocked me down and rolled me up inside a carpet. It was like a flaming taquito—the fire was flying out both ends of this carpet. It was insane."
Make Like Houdini
Now You See Me 2
Molinari has been the primary stunt double for Mark Ruffalo for fifteen years. In one scene, Ruffalo is locked inside a safe that's dropped in a river. "When you're in a metal box on the bottom of a tank, fifteen or twenty feet down, it can get to your head—'I hope this thing doesn't really lock. If it does, I hope they have a plan.'"
Going Long 
Leatherheads
Molinari's experience as a running back for the Polar Bears got him the job as stunt double for George Clooney when he impressed the star with his football skills during auditions.
Gut Punch
(Too many instances to list!)
"Taking a punch to the belly is probably the thing in the stunt business that looks easy, but is really challenging to do right."
Fun fact: In 2018, Molinari was the stunt double for fellow Bowdoin grad Paul Adelstein '91 in the TV series I Feel Bad.
---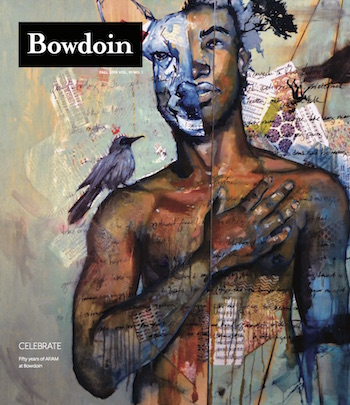 This story first appeared in the Fall 2019 issue of Bowdoin Magazine. Manage your subscription and see other stories from the magazine on the Bowdoin Magazine website.