Published November 19, 2021 by Justin J. Pearson '17 for Bowdoin Magazine
Elevate Their Voices
In my role as cofounder of Memphis Community Against the Pipeline and its spokesperson, I have been helping organize the community's response, managing and building a multiracial and economically diverse regional and national coalition, and raising financial resources to build our organization.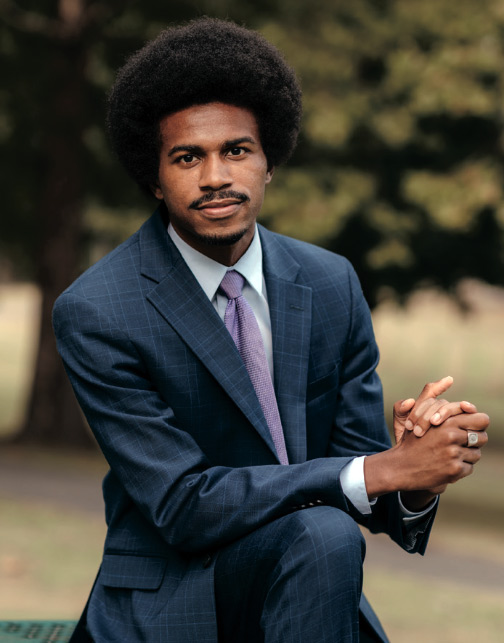 I learned about the fight against the Byhalia Connection Pipeline last fall, nearly a year since it was announced. I read about this egregious case of environmental racism in a piece by a Bowdoin alumna and future cofounder of Memphis Community Against the Pipeline, Kathy Robinson. After reading the article she'd posted and talking with my family, I knew we had to do something. I'd never fought two multi-billion-dollar crude oil pipeline companies before, but our spirits were strong and courageous in the face of the fight ahead.
As the cofounder of Memphis Community Against the Pipeline and its spokesperson, my role has been to help organize the community's response to this devastating project, manage and build a multiracial and economically diverse regional and national coalition, and raise financial resources to build our organization. I've been able to help our city and county garner national attention in this fight—with support from [former] Vice President Gore and Rev. Dr. William J. Barber II—as we elevate the issues of environmental racism and injustice.
Without just laws, we will not have justice. Environmental racism is the act of placing hazardous materials and toxic facilities in lower-income—yet resilient—Black and brown communities. Southwest Memphis suffers from seventeen toxic release inventory facilities and four times the cancer risk than the national average. We need laws that stop this from happening and an organization to help drive this work forward. We'll be officially changing our name to Memphis Community Against Pollution (MCAP) to start tackling some of these broader intersectional challenges we're facing in our community. We have refineries and plants destroying our lives and we need regulation, remediation, and restoration of our Black community's environment.
Environmental justice is racial justice. There is no way to create more just communities without grappling with the intersectionality of oppression communities are facing.
We must listen to the communities suffering the most, elevate their voices to the ears of people who are in power, and empower them to create change. That's the beauty and power of a Bowdoin education if it's used right.
I serve as special assistant to the founder and CEO [Gerald Chertavian '87, P'20, P'22] of the nonprofit YearUP, helping to manage and steward relationships with our most significant philanthropic partners across the country. I'm responsible for managing the CEO's office and developing relationships with leaders and executives across different firms.
I returned home to Memphis due to the COVID-19 pandemic. It was important for me to be around family. I didn't know that during the pandemic our nation would be launched into a civil rights movement, or that I'd become the leader of an environmental justice movement here in Memphis. I'm grateful to God for the opportunity to be of service to my ancestors—and to our community—who have been fighting for so long.
My parents are the greatest motivators and inspiration of my life and their mothers, my grandmothers, before them. We never had much financially but maintained a deep faith in God and a deep faith in attaining what may seem impossible. At Bowdoin, it was a college degree. In Memphis, it is a safer and cleaner environment. I watched two teenage parents raise five Black boys in America and none are deceased or incarcerated. Then, I witnessed them both earn bachelor's and master's degrees before I went to college. Their drive and faith are unparalleled to anything or any other people I've met.
The best time I spend is with my nephews and niece. I'm fighting every day to make the world, nation, and city they inherit a much more just one than they're currently enduring as Black children.
---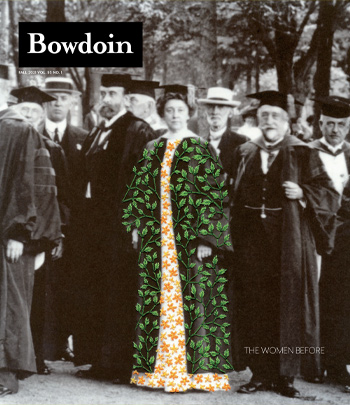 This story first appeared in the Fall 2021 issue of Bowdoin Magazine. Manage your subscription and see other stories from the magazine on the Bowdoin Magazine website.