Published November 19, 2021 by Bowdoin Magazine
Looking for Cranes
Kaitee Daley '09, vice president for social media at ESPN, talks about beginning her career in a field that was just beginning itself.
How did you become interested in sports journalism, and in its social media component?
My overall interest in sports runs deep. My dad played collegiate soccer and is about as die-hard of a sports fan as they come, so I grew up playing and watching a ton of sports, reading the Boston Globe sports section, collecting basketball cards, ripping posters out of SLAM magazine. I always knew I wanted to pursue a career in sports and, originally, I had my sights set on being an agent because I thought it would perfectly combine my passion for sports and interest in law school. But after helping a small sports agency with their website redesign and working on Bowdoin's athletics site reboot, I realized how much I loved the intersection of digital media and sports.
Social media really hadn't been established as a full-time profession when I first joined ESPN in 2009, but I was fortunate to start my career in a rotational program with a heavy emphasis on mobile, and that sparked my curiosity about how fans my age were consuming sports content. I was intrigued by the rise of Twitter while working as a digital editor and, eventually, I was hired as one of two people responsible for the SportsCenter social channels. It's incredible that we now have a full-blown team spanning over twenty brands and five platforms. Though I've held a number of different ESPN jobs over the past decade, I've always been most passionate about connecting with younger, more casual sports fans.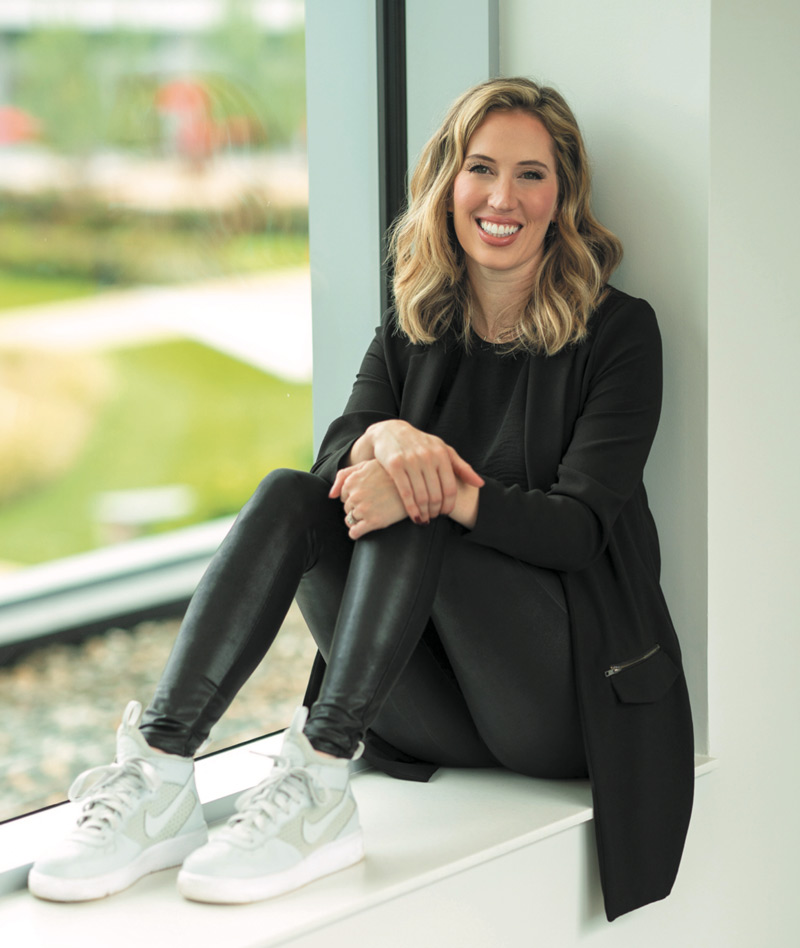 How did your experiences at Bowdoin play into this trajectory?
Bowdoin helped me build key critical thinking, writing, and time management skills that I use every day. I'm so grateful for all those lessons in Hubbard Hall, including from Professor Selinger, who encouraged me to follow my heart when I told him I was torn between spending time on LSATs and pursuing my passion for sports media. I was also able to build skills outside of the classroom hosting a sports debate show on Bowdoin Cable Network, leading play-by-play and color commentary for men's and women's basketball webcasts, and working alongside a wonderful mentor in sports information director Jim Caton. And, Bowdoin's Career Planning team was top notch and helped me navigate various interviews in the sports media field.
You played softball and basketball at Bowdoin—and, as Jim Caton has said, "if you can play a doubleheader against UMaine Farmington in early April, you can do just about anything."
How did your experiences as a Polar Bear athlete influence you?
Helping shovel snow off a field before playing on it definitely builds character (shout out to Coach Sully, Coach Jen, and Coach Amanda!). In all seriousness though, my closest friends and best memories are tied to the Bowdoin athletics community. Working together as a team, balancing practices and games with a rigorous academic schedule, learning from both wins and losses—all of it helped prepare me for a career in sports. And I may not even be at ESPN today without the kindness of two wonderful Bowdoin basketball fans. I was helping them with campus directions one day and we ended up talking about my desire to work in sports. Little did I know that they had familial ESPN ties and were able to help get my résumé in front of a few people there!
Can you explain a little about your role at ESPN?
I have the great privilege of leading a team of social media specialists that create and distribute content for more than twenty different ESPN social brands across Facebook, Twitter, Instagram, TikTok, Snapchat, and the "Stories" section of the ESPN app. If you see an espnW Instagram post that makes you smile or a SportsCenter breaking news tweet filling you in on a recent trade, that's the hard work of someone on the ESPN social media squad. I used to be more heavily involved in day-to-day creation of posts; I now focus more on shaping our strategic approach, working with league and social partner platforms, collaborating across the broader Disney ecosystem (ESPN is owned by Disney), and identifying new areas of business and audience expansion.
What are the most challenging and satisfying aspects of it?
Sports news is non-stop and social media is constantly evolving so keeping up with both can sometimes feel like a full-time job in and of itself. But that's also what makes it so special. No day, week, or year has ever felt the same! I also love it when someone on the team has an amazing creative idea, and you see fans validating their effort with positive feedback and engagement. Working in social media requires a certain amount of mental toughness. People who don't know you at all will think nothing of publicly tearing down your work, so it's incredibly important to lift your teammates up and focus on all the people you made smile.
What does involvement in sports teach people and particularly girls and women?
This question takes me back to running tee drills in Farley Field House for National Girls and Women in Sports Day! Participating in sports helps build so many core life skills—discipline, selflessness, mental toughness, and the list goes on—but for young girls in particular, I love that it helps instill confidence and boost self-esteem.
What is it that you like about professional sports in particular?
Vermont isn't exactly a hotbed for big-time college sports so I think a part of my love for pro sports comes from my accessibility to it at a young age, but I've come to appreciate both college and pro athletics for the unique entertainment they bring to the table. At the pro level I continue to be blown away by the sheer talent and consistency—the ability to make something so tremendously difficult look easy game in and game out.
What stands out as a few of your favorite memories from when you were a student at Bowdoin?
Dancing and sing-shouting with teammates is at the top of the list. I hear certain songs now that take me right back to spring training with the softball team, our Puerto Rico basketball trip my first year, or a night out in Brunswick with friends. I also miss Super Snacks and wish I had that post-college!
Among your many accomplishments so far, what are you most proud of?
I'm most proud of the ESPN Social Media department because it's a group of amazingly talented, creative people and there were many times throughout my career where I wasn't sure we'd get the investment or support needed to be where we are today. We have always been a bit of a "start-up" within a huge organization so to have the most followers and engagement in all of sports media and drive meaningful business in the process is something I'll always take great pride in.
What pursuits do you enjoy in your spare time?
Chasing around my one-and-a-half-year-old daughter is a literal pursuit these days but I love it! I've also been on a big interior design kick now that I'm spending more time in our house.
What sort of advice would you give to a young professional just beginning their career?
The best advice I was given was to always "look for the cranes." In other words, what is being built or reimagined at your company and how can you add value?
My overarching big three (we love a big three in sports) are to work hard, be curious, and be nice. I know being nice seems obvious, but I think people underestimate how much of a door-opener it can be.
Is there anything else you'd like to add?
I'm a classic overthinker so when I chose to go to Bowdoin, I spent weeks worrying about it being the right choice for me. Looking back, I can unequivocally say that it was one of the best decisions of my life. I'm grateful for my Bowdoin experience and all the lasting Polar Bear ties!
---
Kaitee Daley '09 played softball and basketball at Bowdoin and parlayed her athletic experience, a lifelong love of sports, and a newer interest in digital media into a career at ESPN, where she now oversees a creative team responsible for more than twenty ESPN social media channels.
---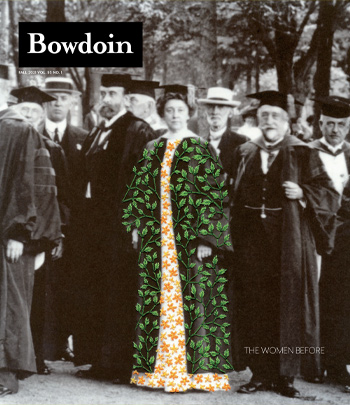 This story first appeared in the Fall 2021 issue of Bowdoin Magazine. Manage your subscription and see other stories from the magazine on the Bowdoin Magazine website.