Published November 27, 2019 by Bowdoin Magazine
Behind the Bouquet
Amy Maloney has been creating floral designs for Bowdoin for nearly two decades. If you've been to a Bowdoin event where there are flowers gracing the stage or other venue, you've seen her talents on display.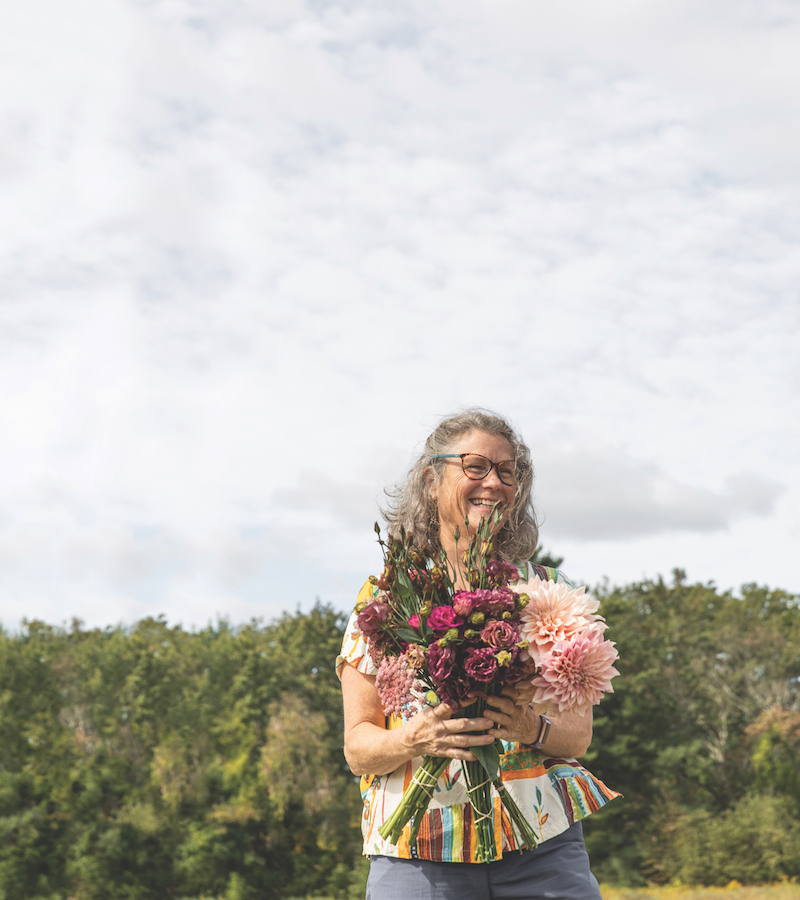 My journey from college to floral design was eclectic and really nonlinear—I wanted to learn about whatever came along. I had a knack for sales, so I got into selling clothing, then boats; I had a knack for people, so I bartended and also worked in customer relations at a car dealership; I had a knack for design, so I started creating garden beds, first for myself and then for a neighbor who asked; finally, because I love flowers and always grew them when I was asked to help with a wedding, I began the floral part of the business.
My background in art education is the foundation of everything I do with flowers. I learned about color, form, scale, texture—all of which are needed to design anything from a single arrangement to a full garden. And you have to stay strong! Most people don't know there are so many labor-intensive details: ordering and picking up flowers from local growers all over, as well as at the New England Flower Market in Massachusetts; preparing and maintaining them with clean water and refrigeration; setting up the events; and, of course, the very physical work of maintaining the gardens throughout the year. 
But I chose this path because I love nature. I grew up in central California, where my parents encouraged my brothers and me to be outside as much as possible. My paternal grandmother was an independent pioneer women who worked very hard—and grew amazing flowers.
---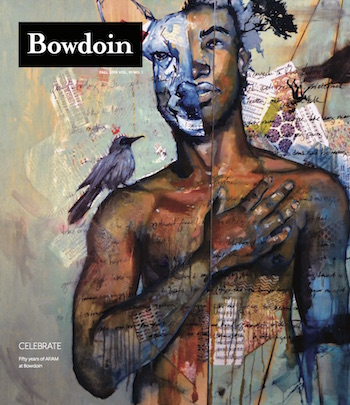 This story first appeared in the Fall 2019 issue of Bowdoin Magazine. Manage your subscription and see other stories from the magazine on the Bowdoin Magazine website.